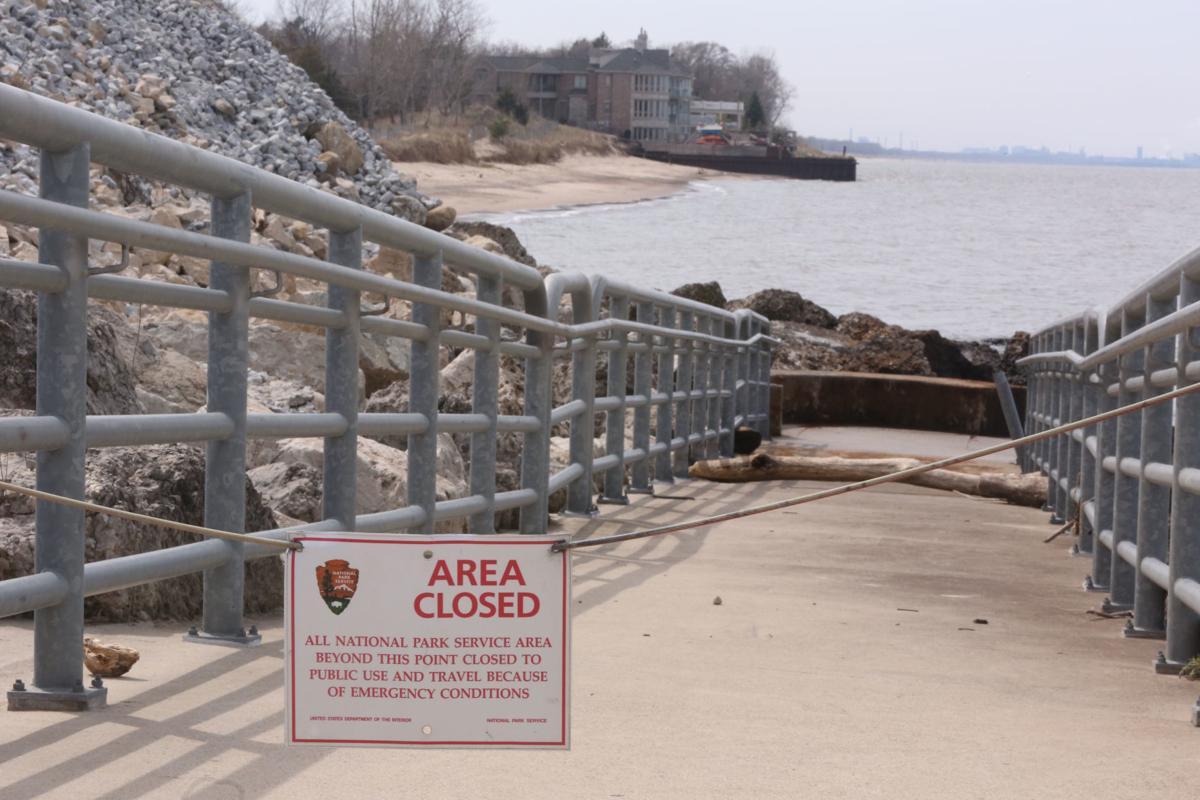 The National Parks Conservation Association is arguing a proposed consent decree among the U.S. Department of Justice, the state of Indiana and U.S. Steel over a spill of toxic hexavalent chromium into Lake Michigan last April does not go far enough to protect the lake or the Indiana Dunes National Lakeshore.
The Washington, D.C.-based nonprofit group dedicated to preserving national parks for future generations, which has more than 1.3 million members and supporters nationwide, filed its comments on the plan for how U.S. Steel will prevent future spills at its Midwest Plant in Portage before the deadline Wednesday.
U.S. Steel spilled an estimated 298 pounds of hexavalent chromium, the toxic metallic element in the movie, "Erin Brokovich," that's been linked by the National Institutes of Health to lung, nasal and sinus cancers, kidney and liver damage, nasal and skin ulceration, and eye irritation and damage.
"NPCA has several concerns with the ability of the proposed consent decree and its compliance requirements to fully remediate the losses to the public caused by the closure of multiple beaches at Indiana Dunes National Lakeshore; to bring the facility into compliance with all state and federal environmental laws designed to protect public resources; and to sufficiently deter the facility from future violations, based on its history of delaying and/or avoiding needed maintenance and repairs and required monitoring and reporting, which has put public resources at risk," wrote attorneys Kathryn Roberts and Kevin Cassidy in the NPCA's filing.
Concerns include that pollution-prevention plans are technically deficient, that the proposed civil penalty of $600,000 is not enough of a deterrent, that there's no accompanying environmental project to undo damage to public resources, that it does not change the discharge permit, that it doesn't include an independent onsite audit protocol, that it doesn't make clear whether U.S. Steel must comply with its permit before the consent decree can eventually be terminated, and that there wasn't sufficient public review.
The group is requesting an extension of the public comment period and that the decree be "substantially improved."
"A preventative maintenance plan that lists no regular maintenance beyond calibration, merely calls for a 'quarterly inspection' without specifying the method or scope of the inspection, and does nothing to connect the inspection to any necessary maintenance, repair or remedial actions to prevent leaks or spills would not prevent a spill like the April, 2017, spill," the attorneys wrote.
"A strong preventative maintenance plan is all the more vital given the stakes here: a facility that discharges acutely toxic substances located in the midst of National Park Service properties, and which discharges flow to Lake Michigan, with drinking water supply intakes serving millions of people."