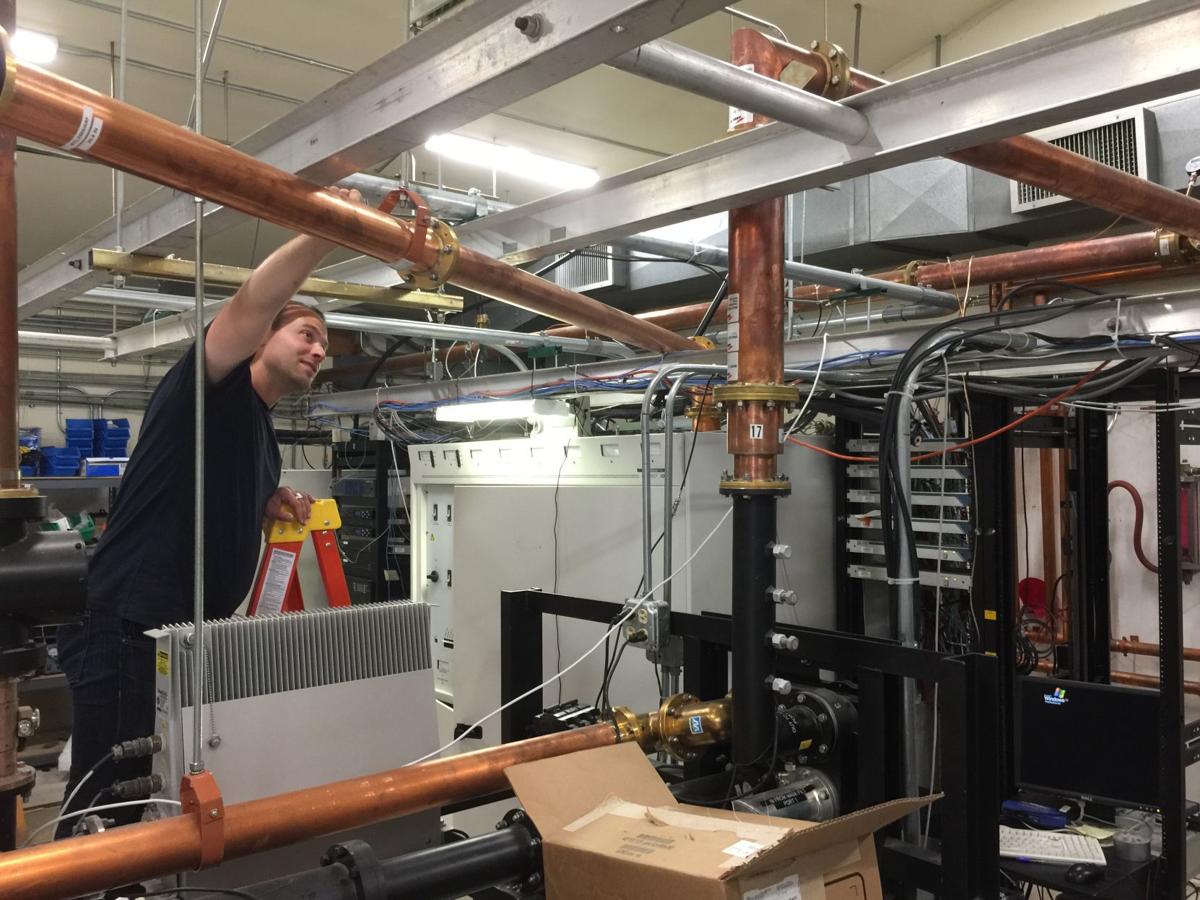 Two months after a storm knocked Lakeshore PBS off the airwaves and vandalism kept it down, the Merrillville based Public Broadcasting System affiliate is triumphantly back on the air.
"We are very appreciative of the many viewers and members who've reached out to us during our outage, letting us know that they miss their programming and their local PBS station," Lakeshore Public Media President and CEO James Muhammad said. "Their biggest concern was that we were going dark permanently." 
A tower crew made needed transmission line repairs on the station's 950-foot tall transmission tower near Cedar Lake, bringing the station on the air and on DirecTV, Dish Network and AT&T Monday.
"We were working to find a qualified tower crew who could work on the almost 1,000-foot tower," Vice President of TV Operations Matt Franklin said. "But the spectrum repack had tower crews tied up for months... We reached out to vendors from across the Midwest and beyond. We had two different crews scheduled to climb and do the work, one in early September and another the last half of the month. Both crews cancelled days before they were to do the work, putting us in a hole once again."
For the last two months, Lakeshore could only be viewed on Comcast's Xfinity because the Philadelphia-based cable provider had a backup connection.
Lakeshore PBS has broadcast as WYIN Channel 56 in Northwest Indiana and across Chicagoland since 1987.
After the storm damaged the transmission tower, efforts to install a temporary transmitter failed when vandalism to transmission lines was discovered in early August. It's taken eight weeks to build and test a new full-power transmitter, which the station said was a significant investment of about $250,000.
The new transmitter should be up and running by Oct. 16, replacing the temporary system that's now in place.
"We were all so excited to hear our engineer say that a tower crew was on site and climbing," Muhammad said. "The whole station started to cheer."
Short overnight service outages may occur while engineers transition the channel to the new transmitter.