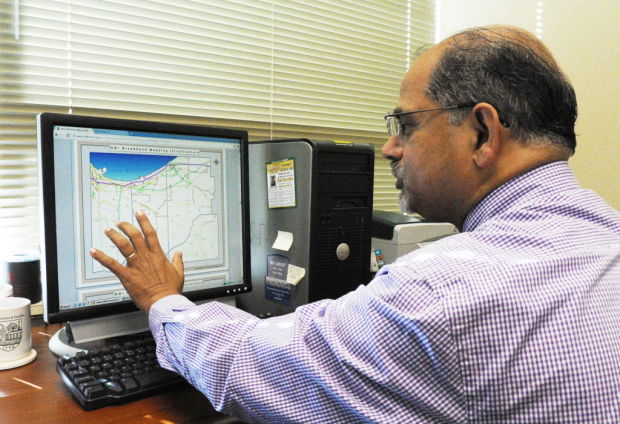 While Svjetlana Stojanovic prefers working in an office setting, having the option of working from home occasionally is a fantastic benefit, she says.
"With the brutal cold this winter, we were given the option on those days to work from home, which was very convenient and comfortable," she said. "I was able to save on commute time and use those hours to be even more productive."
As a junior account executive for Alpaytac Marketing Communications/Public Relations in Chicago, the Mokena resident is able to reach across Northwest Indiana, Chicago and beyond from the comfort of her own home – thanks to technology and employers who value giving employees flexibility, she said.
"If you need to prepare something at home, or be there for personal reasons, it's great to have this flexibility at our agency," Stojanovic said.
For Huma Gruaz, president and CEO of Alpaytac, giving her employees flexibility pays off. In addition to giving employees one day a month to stay at home and work – no matter the reason – Alpaytac also provides flex days for special situations like weather.
"It is a loud and clear way for the company to let them know, 'We trust you, be your own boss and be productive in any setting, whether this is your home environment or the office,'" she said.
Alpaytac isn't alone in the changing workforce. In fact, according to a U.S. Census report, several fields like computer engineering and science are allowing more employees to work at home, whether partially or full-time. About a quarter of home-based workers are in management, business and financial occupations.
Joe Grossbauer, president of GGNet Technologies in Chesterton, said while his tech and support staff work primarily at the office, afterhours support is done by an on-call person from home or even when on the road.
"Ask me about the person who pulled out his laptop and fixed things while parked at a gas station," Grossbauer said.
When staff members are on call, Grossbauer said they enjoy having the flexibility of working from home. A recent survey of U.S.-based customers and workers, however, says the benefits of telecommuting might be beneficial to their health as well.
The survey, conducted by PGi, a software and services provider, found that telecommuting employees see improvements in stress level, morale, productivity and absenteeism.
"It has definitely improved the morale and contributed to enhancing the work environment," Gruaz said.
Although Sharese Dudley has not seen many employers advertise the perk of offsite work options in their job descriptions, she says companies she's worked with as director of Career Services at Indiana University Northwest are seeing the benefits of allowing telecommuting.
"Flexibility in the workplace has become a growing trend for some companies that take into consideration the needs of working moms and dads that have obligations to their children, or even for the growing number of families that are caring for an elderly parent or disabled loved one," Dudley said.
Some companies also are taking into consideration green initiatives – allowing employees to work from home one or two days a month to cut fuel and air pollution in the environment.
"Employers are doing all that they can to make accommodations for good employees," Dudley said.
Although Gruaz said most employees don't abuse working-from-home privileges, there's always a chance someone will.
"I will be very truthful that there is that one employee once in a while who goes radio silent on his or her flex day and abused the trust," she said. "However, this becomes quickly evident in his or her general work performance, as I believe this is a general work ethic issue that eventually spills over on all areas of the employee's general productivity."