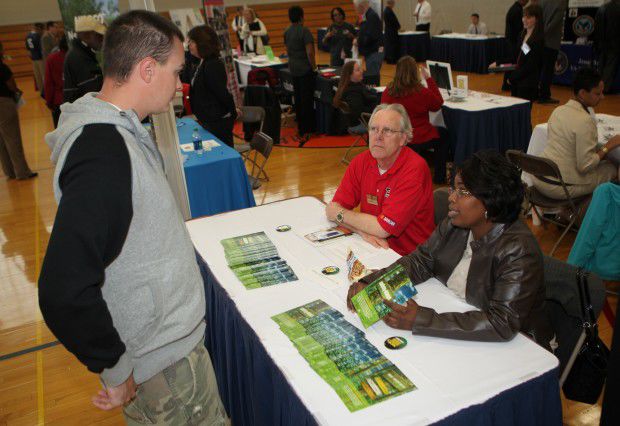 Unemployment shot up in most of Northwest Indiana in July, rising for the second straight month and increasing by as much as a 0.9 percentage point in Gary.
The jobless rate rose to 4.6% in July, up from 4.2% the previous month, across the Gary metropolitan area, which encompasses Lake, Porter, Newton and Jasper counties. The unemployment rate in the Gary metro area also stood at 4.6% a year prior, according to the Indiana Department of Workforce Development.
In July, Lake County had the state's third-highest jobless rate at 5%, up from 4.6% in June and up from 4.9% in July 2018. Lake County's jobless rate remained higher than the unemployment rates in the state, the Chicago area as a whole, neighboring Illinois and the country.
LaPorte County ranked seventh highest out of Indiana's 92 counties at 4.3% unemployment in July, which was up from 4.1% in June and from 4.2% at the same time a year ago, according to the Department of Workforce Development.
Joblessness in the Michigan City-LaPorte metro area, which consists of just LaPorte County, also rose by a 0.2 percentage point month over month in July.
Porter County's unemployment increased to 3.9% in July, up from 3.6% in June, and was the 19th highest jobless rate statewide.
Overall, Indiana's unemployment rate fell to 3.4% in July, dropping for the second straight month as a result of a decline in workforce participation, according to the U.S. Bureau of Labor Statistics. Neighboring Illinois' jobless rate dropped to 4.2%, down from 4.3% the previous month, the second straight month of decline.
Unemployment climbed as high as 12% in Northwest Indiana during the depths of the Great Recession a decade ago.
Joblessness rose in July in nearly every Northwest Indiana city and town where it's tracked, save for Crown Point and East Chicago, where it was unchanged from June, according to the Department of Workforce Development. It rose by 0.9% in Gary, 0.8% in Hobart and 0.5% in Hammond and Portage.
The business news you need
With a weekly newsletter looking back at local history.