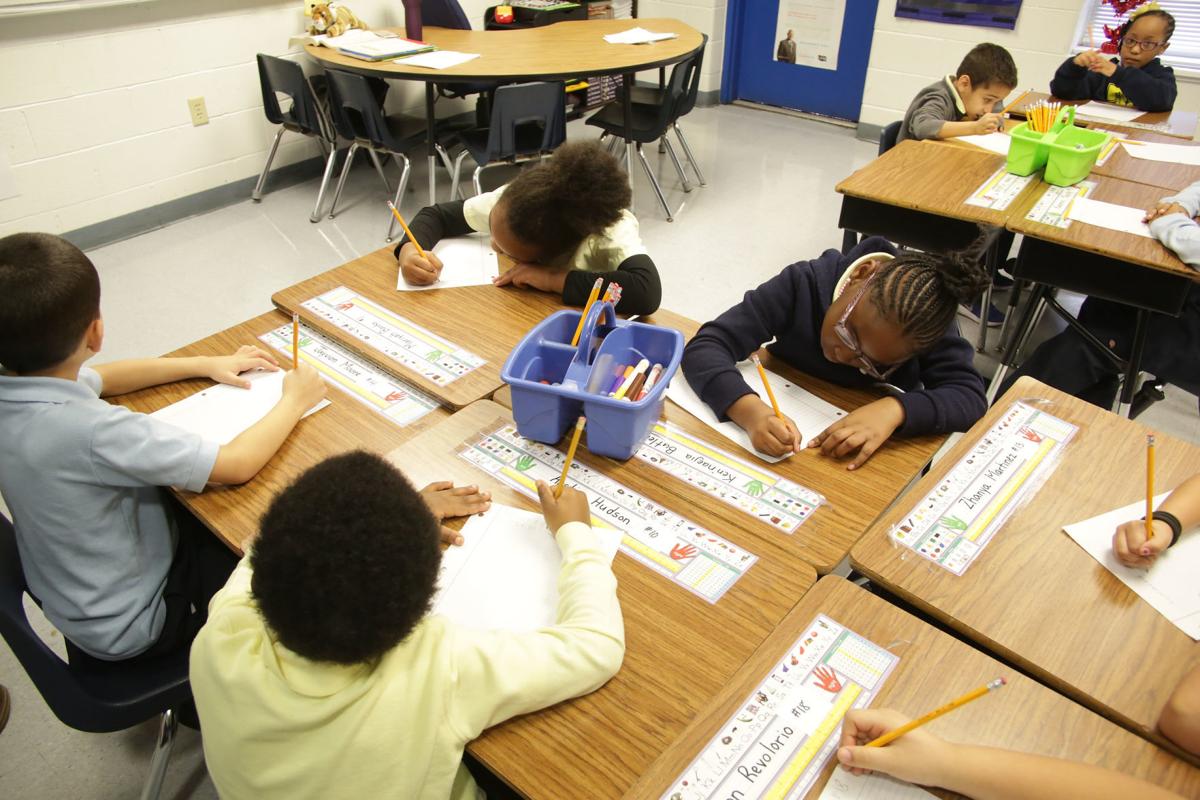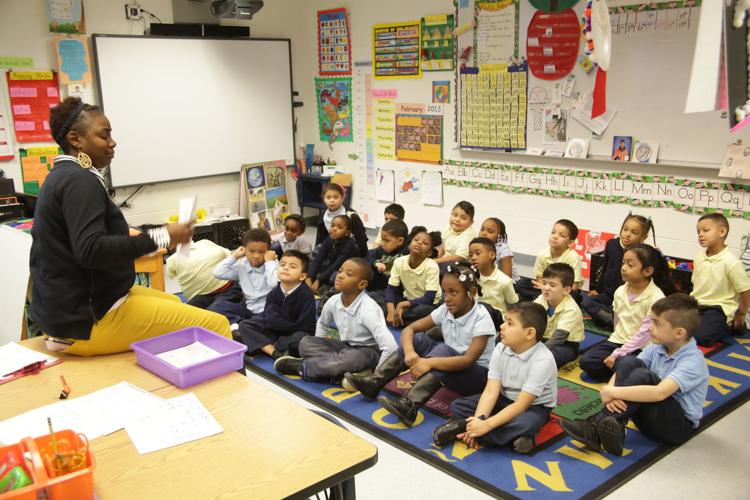 EAST CHICAGO — The East Chicago Urban Enterprise Academy, once rated an A by the Indiana Department of Education, has had two consecutive D grades. Teachers and administrators are working to turn that around.
Principal Veronica Eskew said even though the letter grade didn't change, the school "continues to outperform other local schools in the area."
Eskew said the school is implementing several initiatives to turn the school around, including the Leader in Me program and possibly re-instituting reading and math specialists to work with students.
The Leader in Me schools are based on the work of educator and author Stephen Covey. Its focus is on the transformation process of teaching 21st century leadership skills to students, creating a culture of student empowerment and equipping students with the confidence and skills to reach their potential.
Leader in Me schools also create a common language within a school by teaching students Covey's "Seven Habits of Highly Effective People," also the name of his book. The seven habits are: be proactive; have a plan; first things first meaning work first, then play; think like a winner; listen before you talk; synergize; and balance feels best.
The academy joins two schools in the Duneland School Corp. in Chesterton that instituted the Leader in Me process last year.
Sixth-grade students Daniel Galvez and Daunez Davis Jr. both said they are leaders.
Students learn real life skills through the program, Davis said. "I'm a leader because I'm proactive. When I see my friends acting up, I tell them to calm down and pay attention," he said. "If a fight breaks out, I tell them to stop and go talk to a teacher about the situation."
Eskew said the charter school, with an enrollment of 403 students in kindergarten through eighth grade, also continues to use the Response to Intervention (RTI) program.
Several years ago, Indiana educators began using the Response to Intervention method, also called Response to Instruction. This method allows school staff to identify academically at-risk students with specific interventions to meet their needs and intervene more, if needed.
Eskew said she believes the difference between the year they received the A and the last two years is the two specialists who were working with students. "We're talking about going back to that model and what it will look like," she said.
"I also no longer have an assistant principal," Eskew said. "We had an instructional coach who worked with our teachers but after the winter break, we lost our fifth-grade teacher and the instructional coach stepped into that role."
Ball State University in Muncie remains the authorizer for the East Chicago Urban Enterprise Academy, in its 13th year of operation. However, it no longer has Chicago-based American Quality Schools (AQS) as its operator. The school has contracted with the Leona Group in Michigan as its educational service group, which manages the finances.
Bob Marra, executive director of the Office of Charter Schools at Ball State, said the students at the academy are showing growth. What's bringing them down is their performance on the state's test.
"They are up for renewal next year, and we'll be in there in the fall to do a mid-cycle review," he said. "We want to look at the initiatives they've put in to make sure they are headed in the right direction."
In kindergarten teacher Celentria Player's classroom, she's working with children on colors and shapes and reviewing color words.
First-grade teacher Trisha Nowak's youngsters are working on spelling words, sentences and their writing skills. She said every student in her class can read.
Students had a pep rally Friday in anticipation of the start of state-mandated testing Monday, all online.
Fifth-grader Jahnae Jones said she's ready. Her favorite class is English/language arts because she likes to read. "I like the Junie B. Jones books best," she said.
Eskew said students will be using new Chromebooks purchased this year. Eskew said the school is not completely one-to-one with technology, but teachers have been very successful in writing grants to get necessary equipment for their classrooms.
Like many teachers across the country, fifth-grade math and science teacher Patricia Morgan applied for a grant to DonorsChoose.org.
DonorsChoose.org is a United States–based 501(c)(3) nonprofit organization that allows individuals to donate directly to public school classroom projects. Founded in 2000 by a former public school teacher, DonorsChoose.org has funded more than 1 million projects for educators.
Morgan was awarded a $1,800 grant to develop creative seating in her classroom.
As Morgan was reviewing math facts in her classroom, students sat on stability balls with tiny legs, a bean bag, pillows and stools.
"We also have chalk boards on the table top that students can use, and bins where students can keep the items they use every day," Morgan said.
Morgan likes the Leader in Me process because it makes students more conscious of "their thoughts, their words and how they treat one another."
The business news you need
With a weekly newsletter looking back at local history.