Great Lakes steel production plummeted by 68,000 tons of steel last week.
The U.S. Congress has been working at a record pace over the past few weeks to deliver an unprecedented level of financial relief to Americans…
Multiple businesses across Northwest Indiana remain open, offering food, coffee, beer, books, art, and more.
On Monday, oil prices plunged below $20 per barrel for the first time since 2002, trading as low at $19.27 as concerns about a slower global e…
Like a lot of you, I have had time recently to catch up on some television and movies that I missed. Streaming services have made it really easy.
Anna's Kombucha Cafe's grilled cheese is comfort food for trying times. 
Great Lakes steel production plummeted by 68,000 tons of steel last week.
"I change my mind when the facts change Sir, what do you do?"
Many businesses are closing temporarily or remain closed as the coronavirus sweeps across the Calumet Region and the nation.
Gold and silver exploded higher this week, with gold re-approaching seven-year highs near $1,700 per ounce.
Q: Can I use a TOD deed if I also have a will?
Sometimes the price of freedom is doing what we have been asked, so we don't have to do what we are told. These unprecedented times call for a…
Albert's Diamond Jewelers, Fiddlehead, HomeGoods, Planet Fitness are among the many temporary coronavirus closings across Northwest Indiana.
Oil prices continued to crash this week, reaching an 18-year low on Wednesday near $20 per barrel. Prices are being eviscerated as Saudi Arabi…
I have been trying to decide what to write about this week but it's been pretty hard to think about anything except what's been dominating the…
My Purdue daughter is having a great semester. She's recovered from the brutal first year engineering classes of last year, she's got new pals…
Kiddie Academy brings child care to Crown Point and Munster, a nightclub is coming to Chesterton, and Christopher & Banks is headed to Sch…
Market anxiety spilled into beef and pork prices this week, sending futures contracts sharply lower. Meat demand is reactive to overall econom…
Q: Is it possible to give different powers to different people in a power of attorney? For example, can you make one person responsible for so…
Great Lakes steel mills made 687,000 tons of steel last week, a slight dip.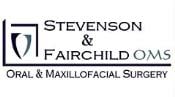 Stevenson Fairchild & Surber Oral Maxillofacial Surgery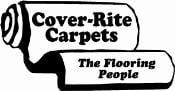 Cover-Rite Carpet & Design Center
Emilio's Restaurante and Cantina in Highland glazes its salmon with maple tequila sauce you won't soon forget. 
In my youth I was a radical libertarian, but barring a situation like the world of the "Hunger Games," a radical libertarian is a bit of an ox…
Funnel Cake Man opens in Southlake Mall, video game-themed gym comes to Griffith, Amarillo Roadhouse closes in Schererville
Interest rates collapsed this week as markets continued to absorb the impact of the spread of COVID-19.
Q: I have heard these commercials that warn about people having their homes stolen. Is this really a problem or are they just trying to sell m…
Great Lakes steel mills made 691,000 tons of steel last week, the second street week it's increased.
Tuesday morning I woke up to reports of impending snowmageddon. I looked at the weather app, it said six to 10 inches. I looked out the window…