In recent years, craft brewery after craft brewery has opened taprooms across the Region, brewing up a variety of India pale ales and other beers while expanding local palates and appreciation for hops.
Now craft spirits are taking flight after a change in state law permitted artisan distilleries.
Earlier this summer, Northwest Indiana got its first distillery since Prohibition, nearly a century ago, and at least two more are on the way.
18th Street Brewery opened a downtown Hammond distillery in June, and already is expanding to meet demand. 3 Floyds is in the middle of building out the tasting room of its new distillery, which it hopes to have open later this year. Journeyman Distillery, which distributes to 18 states and draws 175,000 visitors a year to its southwest Michigan operation, hopes to build a facility in Valparaiso that would be twice as large and include a brewery, an event space, retail, a 260-seat restaurant, and a 25-room boutique hotel.
3 Floyds soon plans to open its much-awaited distillery that's been in the works since 2014, when the world-renowned craft brewery launched a $7.5 million project that added 26,000 square feet to its campus at 9750 Parkway in Munster.
"Tasting room construction is underway," 3 Floyds Communications Director Sara White said. "End of year."
The 3 Floyds distillery will sell rum, gin and high-end whiskeys that will reportedly include a Dark Lord whiskey.
Indiana lawmakers passed a law in 2013 allowing artisan distilleries, and now the state has at least 10 craft distilleries, according to the American Distilling Institute. Several more are being developed — the website Distillery Trail estimates Indiana soon will have at least 25 distilleries in the next few years, some of which are side projects of craft breweries.
First distillery since before Prohibition
In June, 18th Street Brewery opened the 18th Street Distillery at 5417 Oakley Ave. next to its flagship brewery in downtown Hammond, which was Northwest Indiana's first new distillery since before Prohibition.
The newly opened distillery already has won national awards, taking home bronze medals for its Barrel Proof Rye Whiskey and 90 Proof Rye Whiskey, and Best of Category for the Barrel Proof at the 2018 American Distilling Institute Craft Spirits Competition in Portland, Oregon. 18th Street also won a silver medal for the Barrel Proof and a bronze medal for 90-Proof at the 2018 San Francisco World Spirits Competition.
18th Street Distillery makes rye whiskey, gin, rum and moonshine, and hopes to have its bourbon out later this year. It's also working on an heirloom whiskey that will pay homage to the Hammond Distilling Co., which was the second-largest distillery in the United States, cranking out 50,000 gallons a day, before being shuttered because of Prohibition.
Its artisanal liquors are served either straight or in seasonal craft cocktails fashioned with house-made bitters and syrups made from fresh fruits. The Great Gatsby-inspired tasting lounge was designed to evoke the speakeasies of the roaring 1920s. Top sellers include an Old Fashioned made with the flagship rye whiskey and a gin and tonic that uses a high-end tonic with 13 different botanicals.
"It's been extremely busy," 18th Street owner Drew Fox said. "We've gotten a great response. It has a full food menu and a cocktail menu that changes for the seasons. As we speak, we're in the process of going to a menu of fall cocktails."
The distillery has a small garden that grows mint, thyme, basil and rosemary for the cocktails.
18th Street sells the liquors from its tasting room and is looking for wholesalers to distribute it in Indiana and Illinois.
"We're really going to focus on Northwest Indiana, as well as Indianapolis and a few surrounding collar counties," Fox said. "We're also looking at distributors in Chicago as well."
Fox and distiller Raven Colón have been distilling spirits since 2015, and aging a bourbon that should hit the market by the end of this year or January.
"There's no age classification, but bourbon has to be aged seven to 18 months in oak barrels," he said.
Fox studied at Moonshine University in Louisville, Kentucky, to learn about the craft, including how to properly write recipes and age spirits. He and his team plan to do continuing education to sharpen their distilling skills, such as by attending conferences this spring to keep up with best practices.
"We focus on skillfully handcrafted spirits made with fresh local ingredients," Fox said.
"Our rye is made with corn from Indiana. We can use some of the same grains we use in brewing to make bourbons and rye. All of our spent whiskey and bourbon barrels will be reused to get our porters, stouts and IPAs. They'll get multiple uses before they end up as firewood."
18th Street also plans to distill high-gravity beers such as Hunter Double Milk Stout and Imperial Blud. It's one of many craft breweries to branch out into distilling, including Rogue, Ballast Point and Sun King in Indianapolis.
"There is a lot of crossover," Fox said. "The people who care for a well-crafted beer also want a well-crafted spirit and know a great spirit from a bad spirit, which depends on execution. A lot of it is the same aspect of experimentation, and there's even some of the same raw materials. There's a lot of complexity to the layers and flavor."
You have free articles remaining.
Keep reading for FREE!
Enjoy more articles by signing up or logging in. No credit card required.
The distillery expects to make 250 barrels of spirits this year and is already growing. It installed two 550 gallon fermenters within the past few weeks and hopes to produce 1,500 to 2,000 gallons a year.
"Our long-term goal is to make the best possible spirits," Fox said.
"We want to be known in the state of Indiana. We don't need to be a nationwide brand, but we want to be a household brand here in our state."
Twice as big as Three Oaks 
Journeyman Distillery helped change Indiana state law to allow artisan distilleries.
Owner Bill Welter is a Valparaiso native who originally wanted to open a distillery in his hometown, only to be thwarted by archaic state laws. Journeyman instead landed in southwest Michigan, where it draws 175,000 visitors a year, including many for weddings and special events, and makes acclaimed whiskeys and spirits that are now sold in 18 states.
"In 2010, when I began on the path of opening Journeyman, the legislation did not allow for craft distilling, so I went just across the state line," he said. "Journeyman was used as the prime example and impetus for re-evaluating the laws. They used me as an example of the fair amount of tax revenue Indiana's missing out on."
He's now cautiously optimistic about opening a distillery in Valparaiso, as part of a $78 million transit-oriented mixed-use development that the developer Flaherty & Collins is planning at the former Anco factory.
Journeyman's portion of the project still must clear many hurdles, including securing financing for a multimillion-dollar investment and getting state approvals, including from the Alcohol and Tobacco Commission.
Welter hopes to build a distillery, a brewery, a banquet facility, a boutique hotel, retail space and a restaurant with seating for about 160 people inside, and another 100 on an outdoor patio. The 25-room boutique hotel would be the first opened by a distillery in the United States and would partly serve its robust wedding and events business, Welter said.
"I read where BrewDog opened the first brewery hotel in Columbus," he said. "This would be the first distillery hotel. We won't be piping whiskey into the rooms, but we will have some fun. It won't be a barrel of whiskey per room, though."
The building would be 120,000 square feet as compared to the 65,000 at the former corset and buggy-whip factory it occupies in Three Oaks in Berrien County.
"We draw 175,000 visitors from all over the world, but Berrien County is pulling in 3.5 million for tourism and vacations on the beaches," he said.
"We're capturing a small part of that, but we're a destination for alcohol. Still, it would be nice to have a location somewhere less seasonal. In Valpo, we'd have some tourism but would rely largely on the community for support."
The Three Oaks distillery would remain Journeyman's main production facility but the Valpo site would let it branch out into craft beer.
"Craft beer laid out the roadmap for craft distilling, which is far more capital intensive, because most of our product sits in barrels for two to eight years," he said.
"Craft beer has been leading the charge and creating the pathway. There's a lot more consumer demand for craft and handmade products that's driving the consumption."
Like the distillery, the brewery would be certified organic and kosher. Many of the beers would be aged in Journeyman's bourbon barrels and many would be sold in the taproom.
"We would look to sell it in-house, but if there's a desire for the beer outside of our four walls, we would try to meet it," he said.
The project faces many potential setbacks and challenges, and Welter said an aggressive timeline would be to have it open in 2020.
"We hope to generate some excitement in Valparaiso," he said.
"It's such a great city with such a great downtown. They were looking for a distillery or a brewery to provide a spark, and hopefully this project can make a significant impact on Valpo. My family has done business in Valpo since the early 1970s and it's a wonderful town. It would be a thrill to see this come to life in Valpo."
Still thirsty? Here's a look at some of the breweries in Northwest Indiana worth checking out
3 Floyds Brewing Company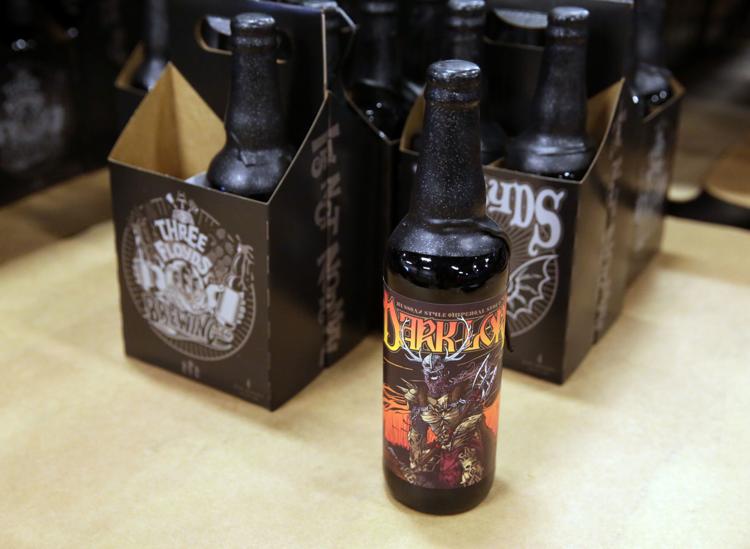 18th Street Brewery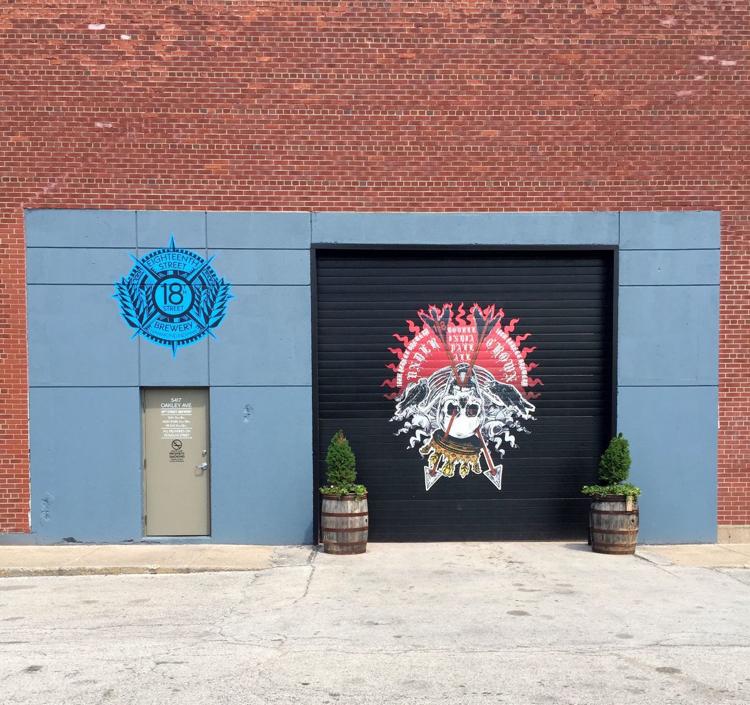 18th Street Brewery Taproom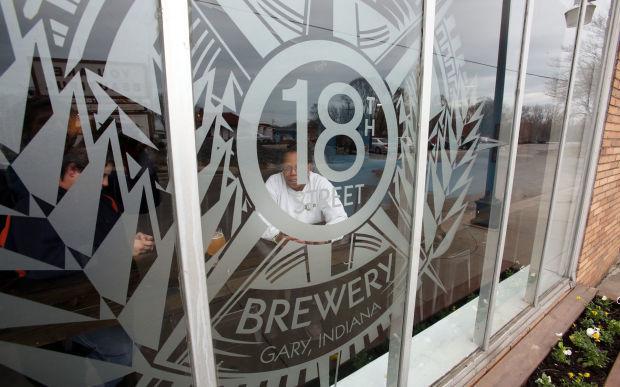 95Ate5 Brew Pub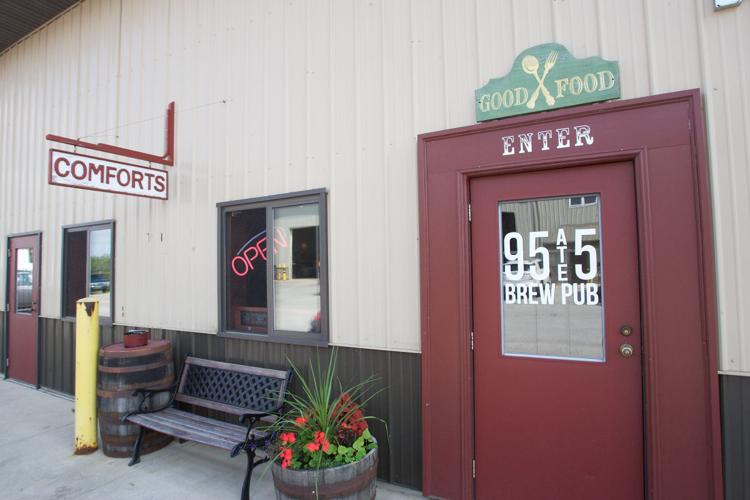 Back Road Brewery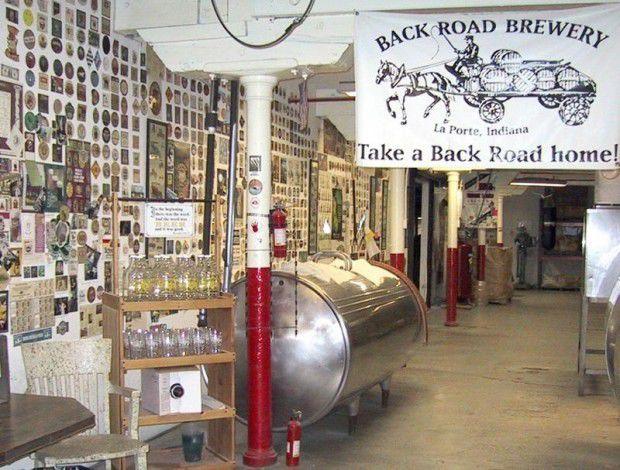 Bulldog Brewing Company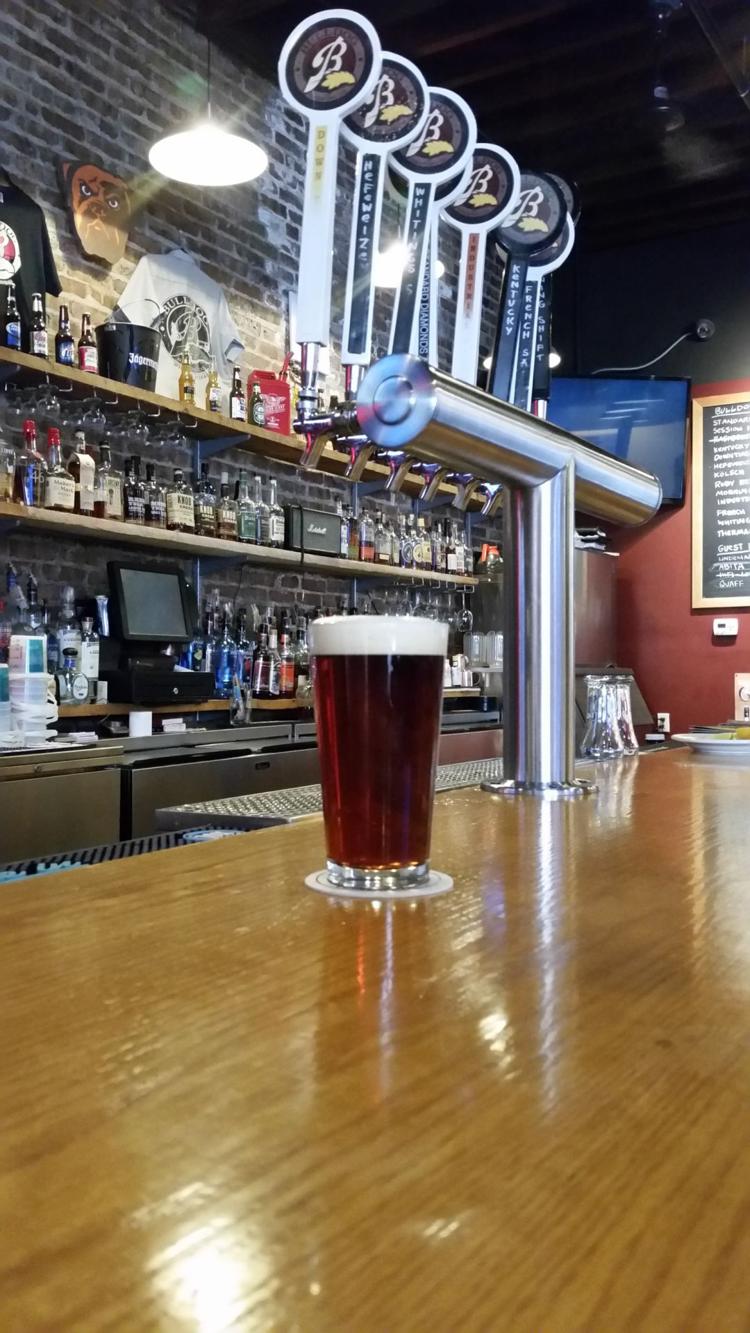 Burn 'Em Brewing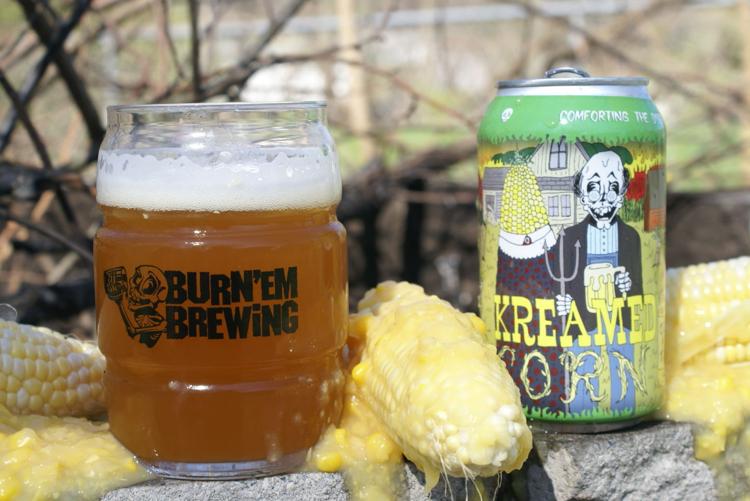 Byway Brewing Co.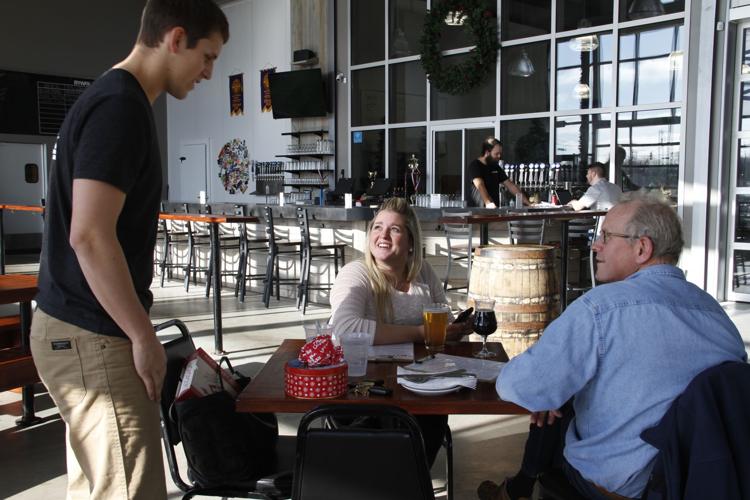 Crown Brewing Co.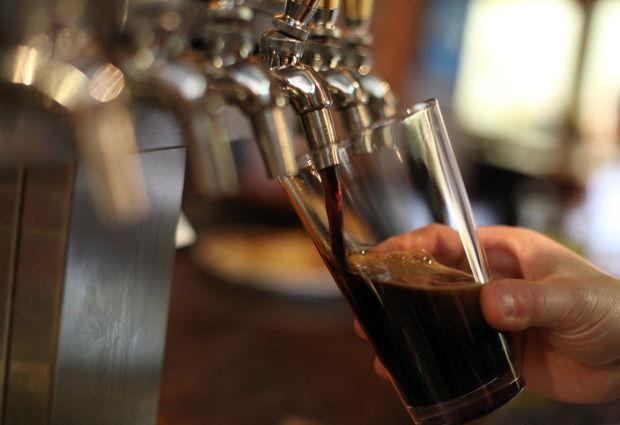 Devil's Trumpet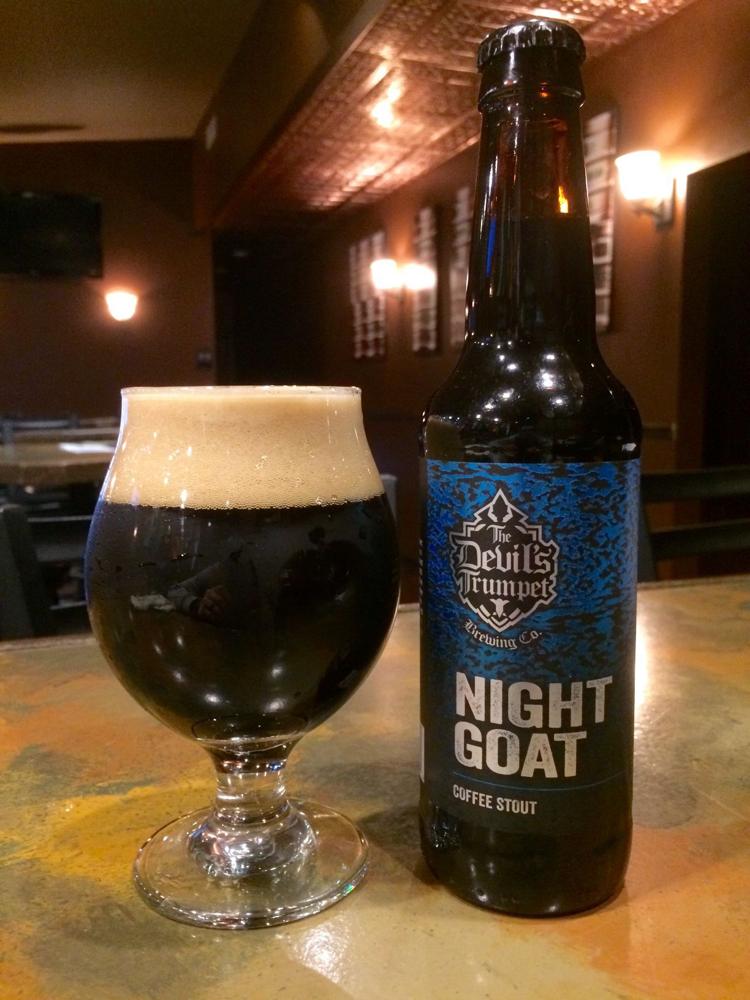 Figure Eight Brewing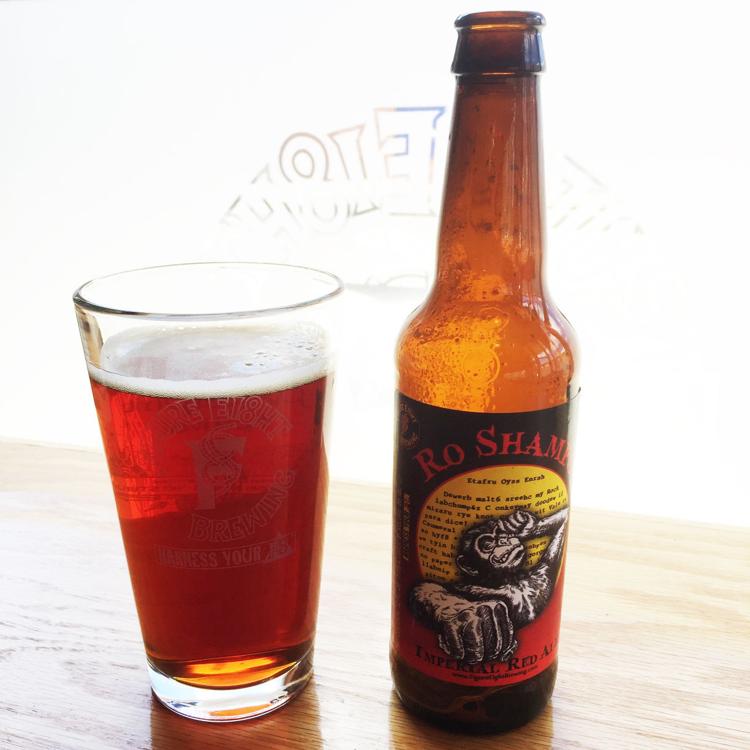 Four Fathers Brewing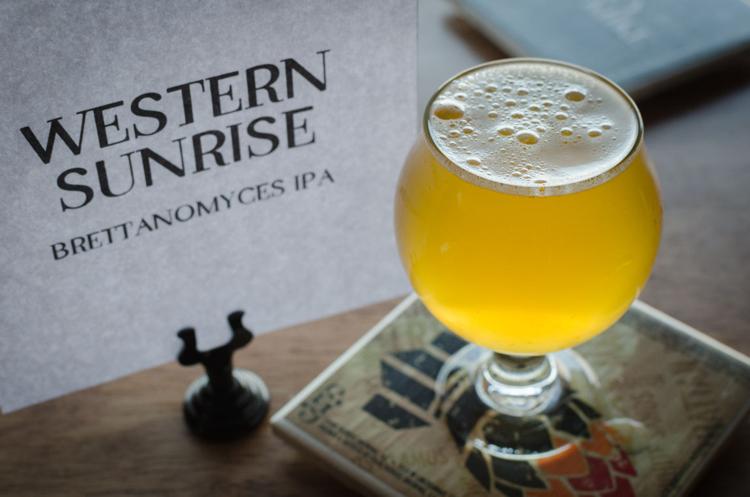 Hunter's Brewing Company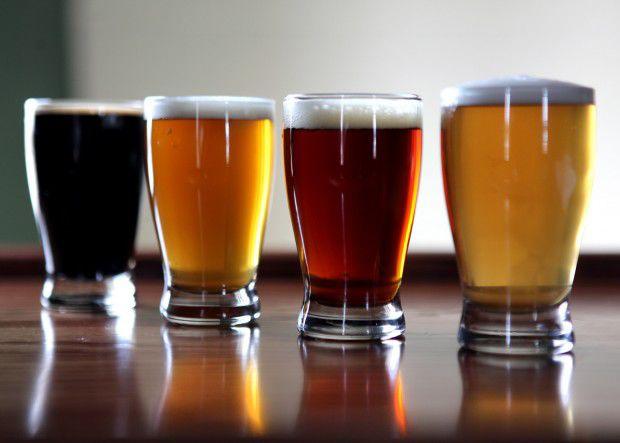 Ironwood Brewery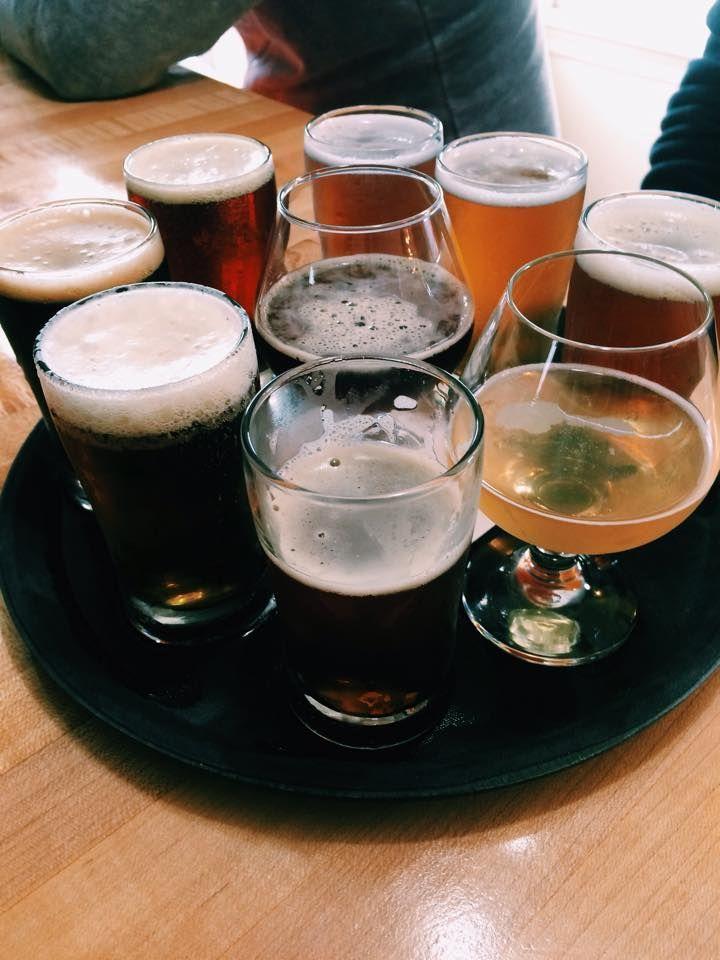 New Oberpfalz Brewing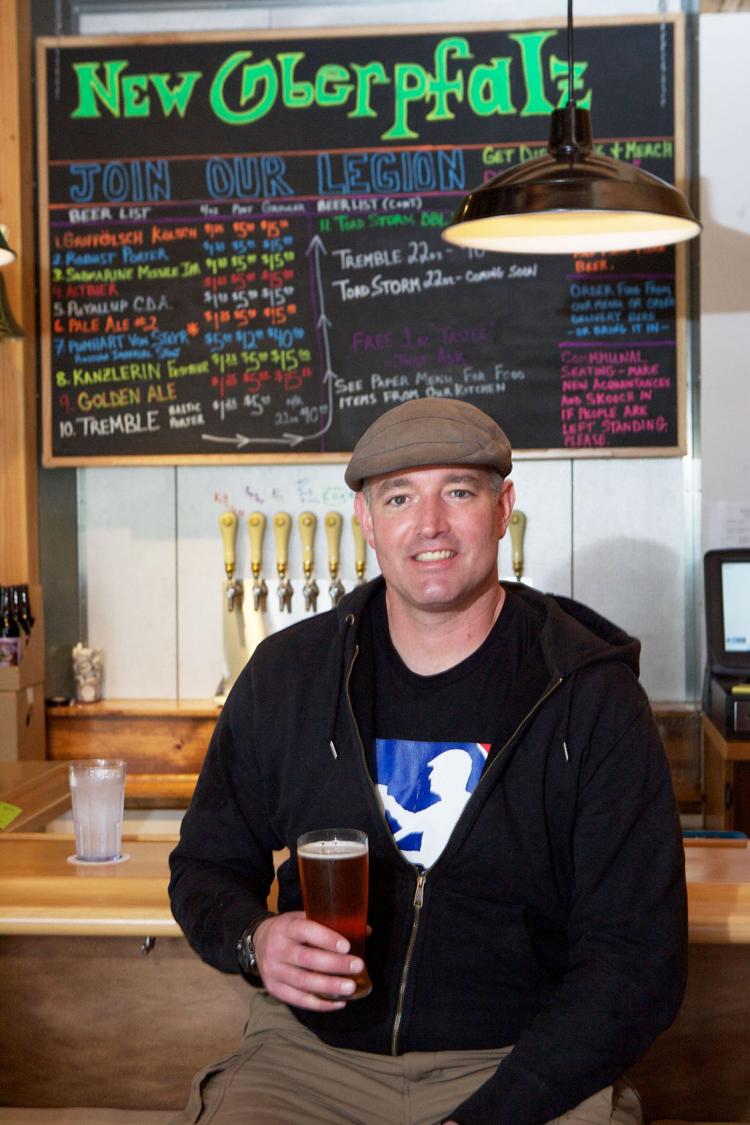 Off Square Brewing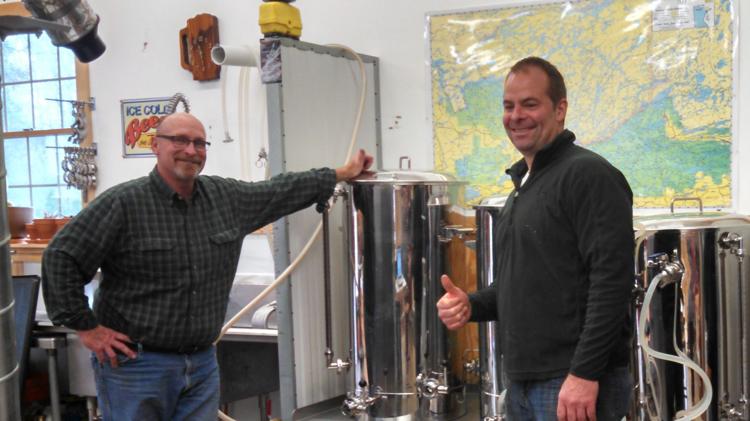 Pokro Brewing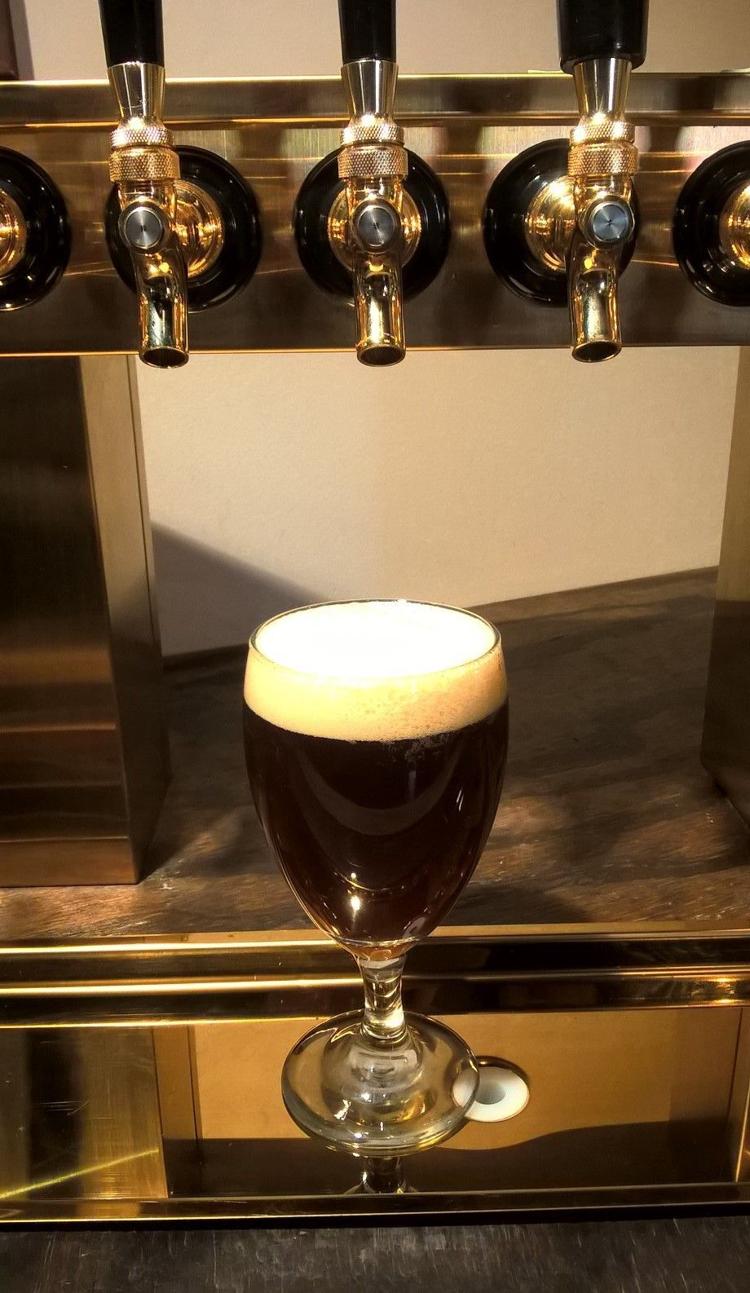 Shoreline Brewery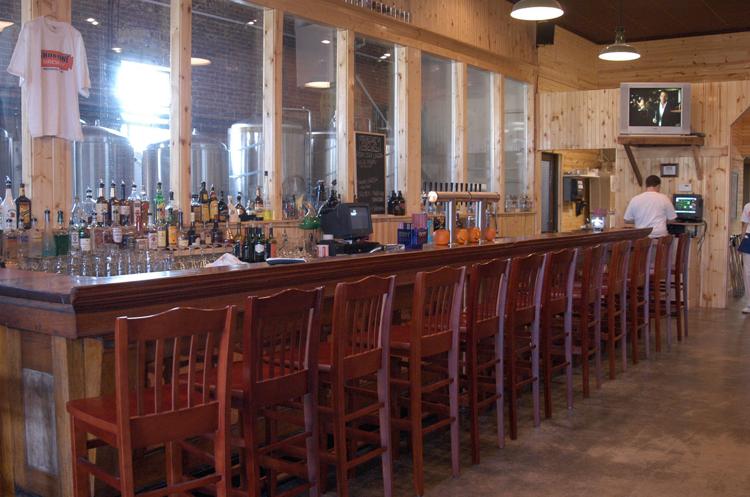 St. John Malt Brothers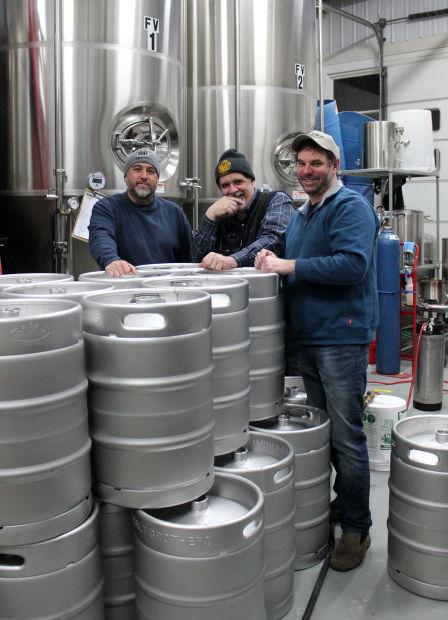 Wildrose Brewing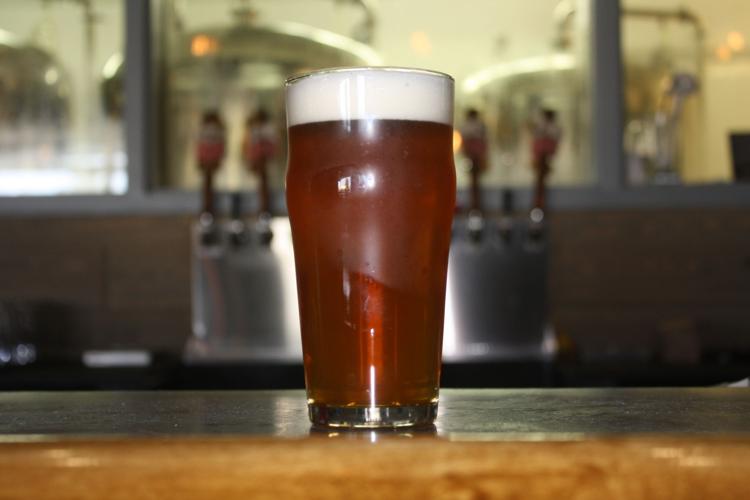 Windmill Brewing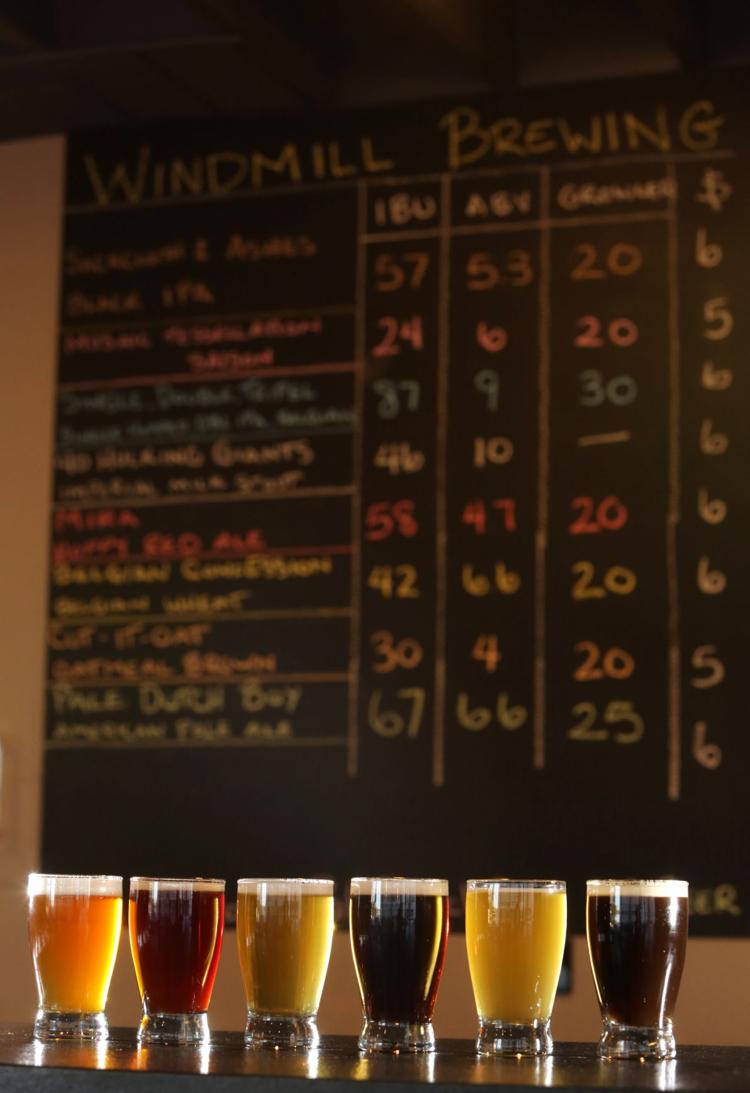 Zorn Brew Works Co.