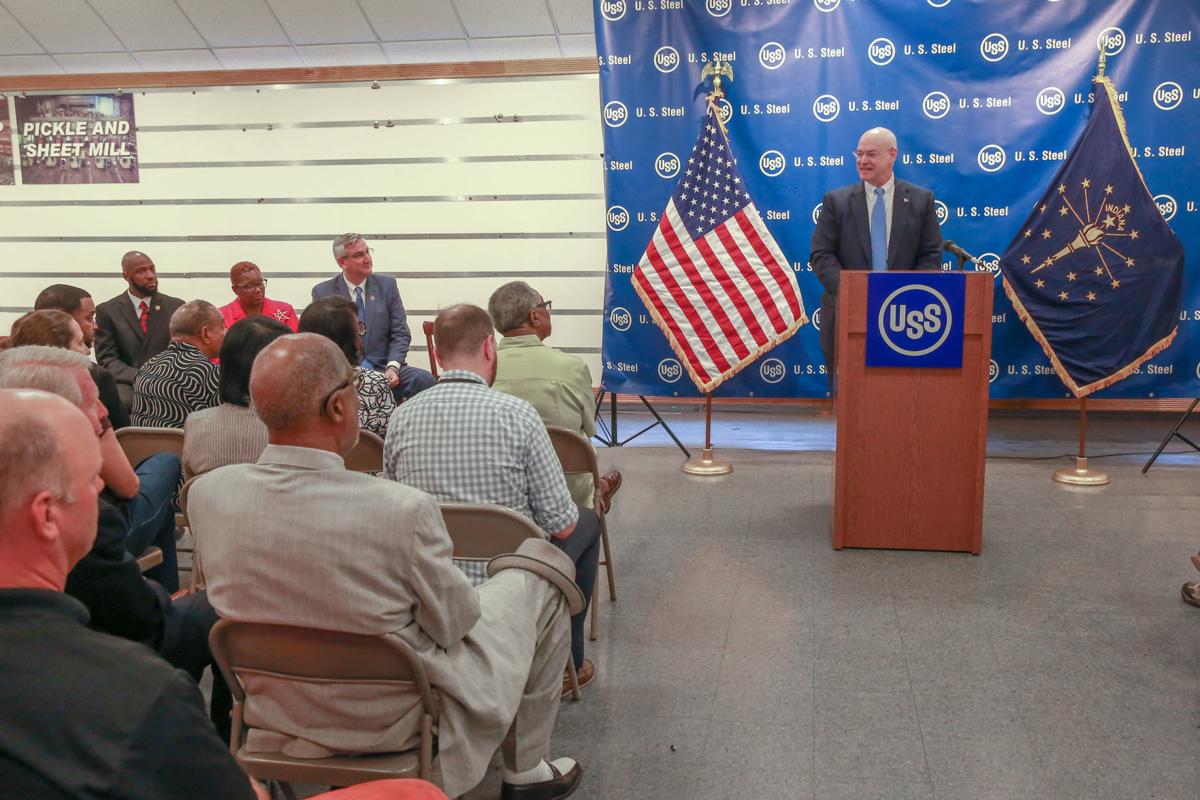 In another strong signal that U.S. Steel has reversed its fortunes after turning only two annual profits in the last eight years, an analyst is issuing a strong buy opinion on U.S. Steel's stock.
"Management is executing well, in our view, with improving operational reliability and a focus on disciplined capital allocation," Matthew Miller of CFRA Research wrote in an analysts' note. 
U.S. Steel stock was trading at about $29 a share as of close of business Tuesday. CFRA Research has a 12-month target of $50 a share, a level U.S. Steel hasn't traded at since 2011.
The Pittsburgh-based steelmaker just turned a profit of $291 million in the third quarter and is expected to bring in $1.8 billion in earnings before interest, taxes, depreciation and amortization, or EBITDA. 
"We are encouraged by higher order rates and longer lead times and we expect steel demand and prices to remain strong in 2019," Miller wrote in the note.
The company, one of Northwest Indiana's largest employers, has benefited from the 25 percent tariffs on imported steel and higher steel prices: $859 per ton for flat-rolled steel during the quarter, up from $728 per ton during the third quarter of the previous year.
U.S. Steel is looking to invest $750 million in Gary Works over the next few years to improve productivity and take advantage of the higher prices and vastly improved market conditions.