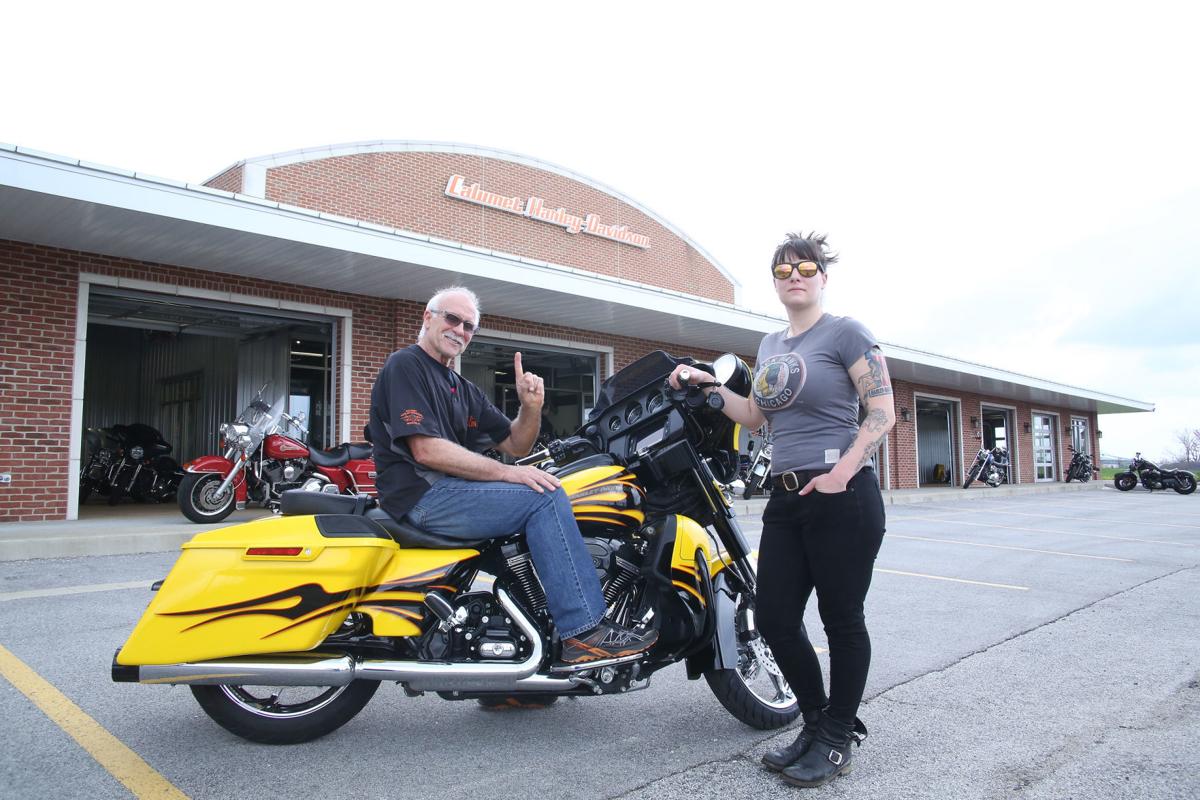 Calumet Harley-Davidson, Inc. in Munster, which recently underwent a major renovation, was recognized by the Milwaukee-based motorcycle manufacturer with the the Silver Bar & Shield Circle of Achievement award for 2017.
The Bar & Shield Awards refer to the brand's iconic bar and shield logo, and come in gold, silver and bronze. The trade publication PowerSports Business reports that the honors are extremely hard to come by and estimated only about 20 dealerships of the 1,400 worldwide received the Silver Bar & Shield Award in 2016 and 2017.
The laurel recognizes dealers for sales performance, customer service ratings and operational measures, honoring those that "consistently elevate the brand by providing their customers with exceptional and authentic Harley-Davidson experiences." Calumet Harley-Davidson has won it 13 times.
"We're proud to present this high honor to Cindy and Chuck Kreisl in recognition of the outstanding work being done at Calumet Harley-Davidson," said Dave Cotteleer, Harley-Davidson's vice president and managing director for the United States.
The company, known for its cruisers, customized choppers and loyal following, also recognized the dealership at 10350 Calumet Ave., which was founded in 1993, with the Harley-Davidson Motor Company's 25 Year Longevity Award.