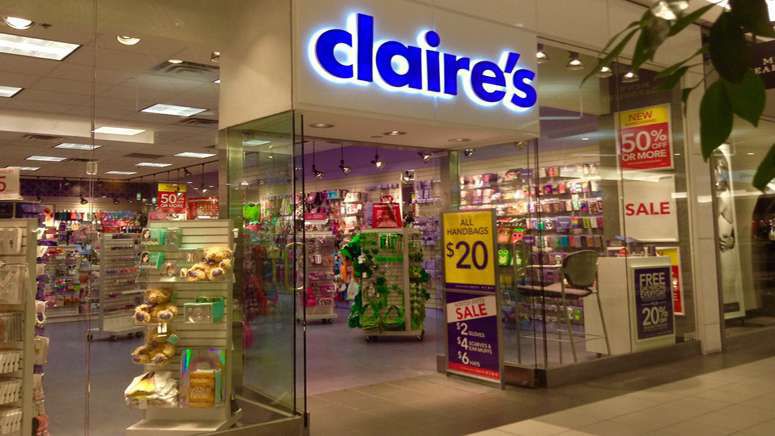 The mall chain that has pierced the ears of countless teen girls has filed for Chapter 11 bankruptcy as it looks for relief from $1.9 billion in debt.
Claire's hopes to keep its stores open, including locations at the Southlake Mall in Hobart, the Valparaiso Marketplace in Valparaiso, River Oaks Center in Calumet City, and Orland Square Mall in Orland Park.
The Hoffman Estates-based retailer, a staple in most enclosed shopping malls, with more than 5,300 locations nationwide, sells jewelry, beauty products and accessories to girls, teens and younger women. The company made $1.3 billion in net sales last year, including $29 million in profit, but has been saddled with huge debt payments since private equity firm Apollo Global Management bought it in 2017.
"The company's management is confident that, through the restructuring process, Claire's will cement its position as one of the world's leading specialty retailers of fashionable jewelry, accessories and beauty products for young women, teens, tweens and kids for many years to come," the company said in a news release. "Unlike other retailers that have come before it, Claire's has commenced its restructuring process from a position of unique operational strength."
Claire's said it is current on payments to suppliers and has the backing to enter restructuring of 72 percent of its first-tier creditors, who have offered $575 million in new capital. The company also landed $135 million in financing from Citi to get through the bankruptcy process.
"This transaction substantially reduces the debt on our balance sheet and will enhance our efforts to provide the best possible experience for our customers," CEO Ron Marshall said. "We will complete this process as a healthier, more profitable company, which will position us to be an even stronger business partner for our suppliers, concessions partners and franchisees."
Retailers have been struggling over the last few years as they've lost market share to e-commerce rivals like Amazon, Jet, Zappos and eBay. Recent closures in Northwest Indiana or the south suburbs have included Sears, Kmart, Best Buy, MC Sports, Gander Mountain, Sports Authority and many others.