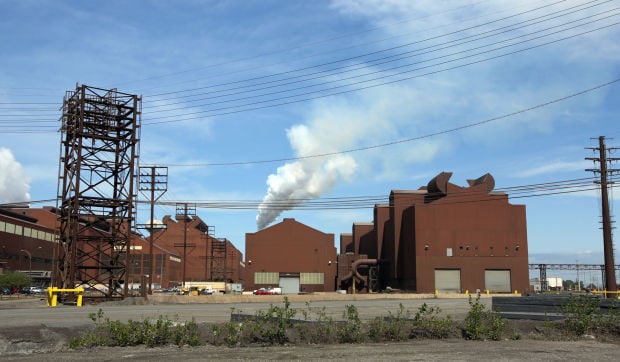 A contractor was injured Sunday from a fall at the plate mill at ArcelorMittal Burns Harbor in Porter County.
The contractor worked for SEI Solutions, a Chesterton-based industrial vacuum equipment supplier. 
"The injured was transported to a Chicago hospital for treatment," ArcelorMittal spokeswoman Mary Beth Holdford said. "ArcelorMittal and SEI Solutions are jointly investigating the incident."
Steelworkers said in online postings the contractor fell 30 feet and had to be taken to the hospital by helicopter.
It's the third workplace safety incident at ArcelorMittal's operations in Northwest Indiana in less than two weeks. An explosion at the ArcelorMittal Indiana Harbor East steel mill in East Chicago sent a steelworker to the hospital with minor burns last week, and then a second explosion at ArcelorMittal Indiana Harbor required two workers to be treated for smoke inhalation.
"Recent events at our Northwest Indiana operations are inconsistent with our focus on the health and safety of our employees and contractors," Holdford said. "Every unfortunate incident serves as a potent reminder that we must follow our standard operating procedures, conduct risk assessments and practice shared vigilance in order to achieve our Journey to Zero."
An Indiana Department of Labor spokeswoman could not immediately answer if the state had opened an investigation into potential workplace safety violations.
SEI Solutions did not immediately respond to a request for comment.