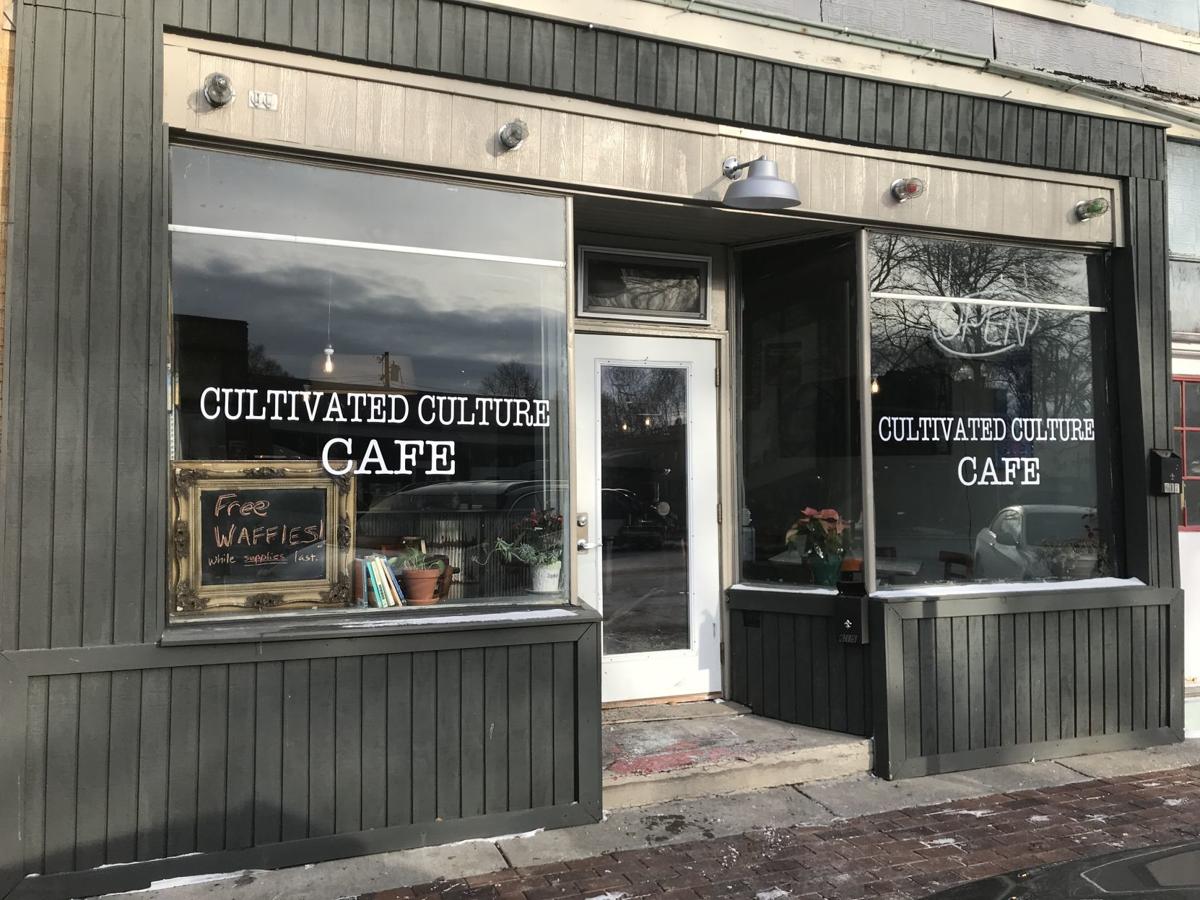 Anna Martinez learned brewing first-hand at the acclaimed 18th Street Brewery, where she worked as a bartender, assistant brewer and sales representative.
Then she decided she wanted to switch her focus to something more health-oriented.
Instead of India pale ales and robust porters, she's now brewing the fermented tea known as kombucha, which has been purported to have health benefits for centuries and is what the Chinese call the tea of immortality.
Martinez is now producing Anna's Small Batch Kombucha for more than 20 grocery stores and restaurants across the Chicago area, including at The Dill Pickle Food Co-op in Chicago, Half Acre Beer Co., Kimski in Bridgeport, Belli's Juice Bar in Pilsen, The Cottage on Dixie in Homewood and Heinen's Grocery Store in Lake Bluff.
After starting brewing in her home, she needed a larger space to ramp up her output to handle a few larger clients and opened a production facility at 615 Lake St. in Gary's Miller Beach neighborhood. Since she had a storefront, she also opened a coffee shop, the Cultivated Culture Cafe, the name of which is a play on the good bacteria in kombucha — namely, the probiotics that aid in digestion.
"It's a probiotic-rich drink," she said. "It's got good bacteria, detoxifies the liver and naturally rehydrates, though digestion is probably what it's best known for."
Sold at grocers such as Whole Foods, kombucha has been gaining popularity in the United States. Statista estimates revenue from U.S. sales reached $534 million in 2016, up dramatically from $379 million in 2015.
"When I started making kombucha a decade ago, it was considered strange, but people are now more open to alternative medicine and Eastern medicine," she said. "Craft beer also helped. I've been at craft beer fests, and craft beer drinkers are open to things more in small batches by smaller companies instead of major corporations."
Anna's Small Batch Kombucha is distributed at a few places in Northwest Indiana, including Sip Coffeehouse in Crown Point and Highland, Roots Organic Juice Cafe in Valparaiso, Charcuterie in Griffith and Fluid Coffeebar in Valparaiso.
The Cultivated Culture Cafe has the five main flavors — ginger hibiscus, peach habanero, lavender lemonade, raspberry vanilla and blueberry mint — on tap. The company, which can make about 150 gallons every two weeks, also produces seasonal and experimental varieties.
"It is a time-consuming process," she said.
The company has in fact already outgrown its space in Miller, but plans to keep the coffee shop there long-term. It carries locally roasted Dark Matter coffee from Chicago, makes all its scones from scratch and is looking to hire a chef so it can soon launch a breakfast and food menu.
It fills a void in the lakefront neighborhood after the recent closings of The Brasserie Cafe and Big Ben's Bodacious Barbecue & Deli, which doubled as a coffee shop in the morning.
"Honestly I chose Miller Beach because it's a great community," Martinez said. "It's beautiful. It's progressive. We're looking to collaborate with the urban farmers in Gary, and get all of our produce and eggs from local urban farms and gardeners."
The Cultivated Culture Cafe features local artists' work on the walls, and is planning a photography exhibit with pictures of Gary. It's also looking for people interested in starting game nights, open mic nights or other activities.
The coffee shop is open from 8 a.m. to 4 p.m. six days a week, and is closed on Tuesdays.
For more information, call 219-702-4045 or find Cultivated Culture Cafe on Facebook.
The business news you need
With a weekly newsletter looking back at local history.