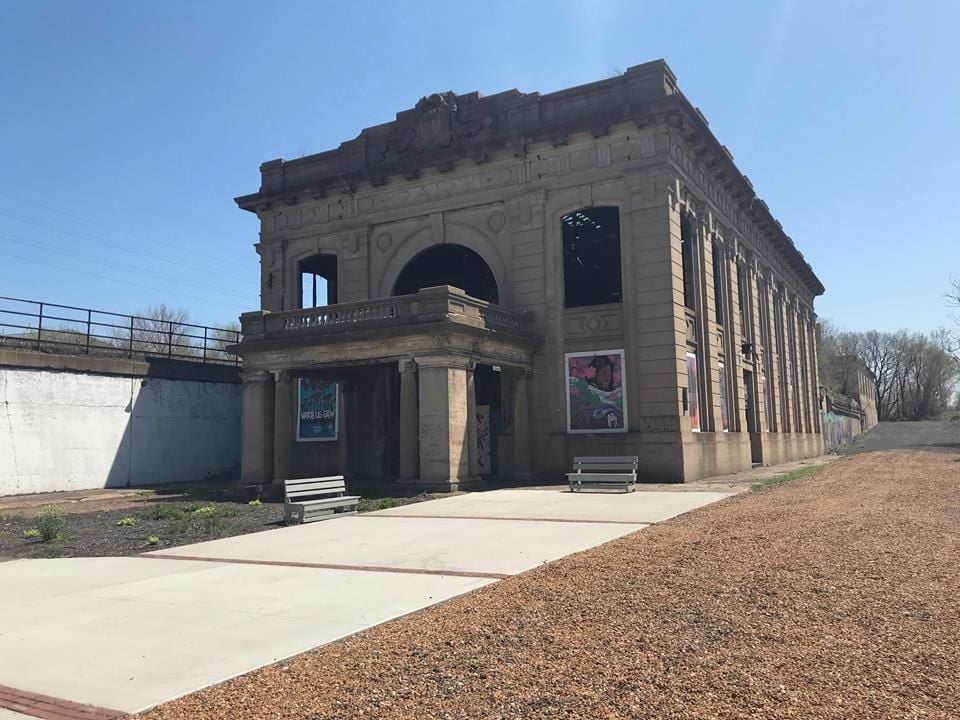 The Decay Devils cleaned up Gary's long-abandoned Union Station, covered it in bright colorful murals, and gained ownership of the historic train station downtown that they hope to bring back to life.
Then artist Lauren Pacheco launched the #PaintGary project, having local and national graffiti artists use abandoned buildings across the city as a canvass.
Now the Decay Devils — a collective of artists, photographers, preservationists, and urban explorers — are celebrating the vibrant infusion of art in the Rust Belt burgh that's struggled with depopulation, blight and poverty.
The group will host the Union Station House Party and Downtown Art Walk from 1 to 6 p.m. Saturday at Union Station just outside the gates of Gary Works in downtown Gary. The free event will feature DJs, live music from the band Fragile Soul, food trucks, vendors fire dancing and a wealth of public art.
"First off, we want to celebrate our three years as an organization," Decay Devils President Tyrell Anderson said. "Then we want to celebrate our ownership of Union Station, which Gary Redevelopment and Joe Van Dyk really put into motion. Lastly, we want to celebrate all the art going up downtown."
Over the last few months, Pacheco has arranged to have artists like Blasto, Zero Chicago and UBC Crew paint massive murals across the city. Visitors Saturday will get maps so they can walk around and see all the pieces.
"You don't see everything driving up and down the street," Anderson said. "We're pushing a message of love and community to build those community connections back in Northwest Indiana, which can be divided. Art and music can break down those barriers."
Students from Thea Bowman Academy, Steel City Academy and Roosevelt High School will paint murals throughout the day.
"I was given the opportunity to paint murals at the beach in summer camp," Anderson said. "I was so excited returning and seeing my art still there. This will create new memories and get the kids more excited about the city so they'll be less likely to move on because they see a bleak future and more likely to carry on the work of everyone before them to make Gary a friendlier place."
For more information, visit decaydevils.org or find the Decay Devils on Facebook.