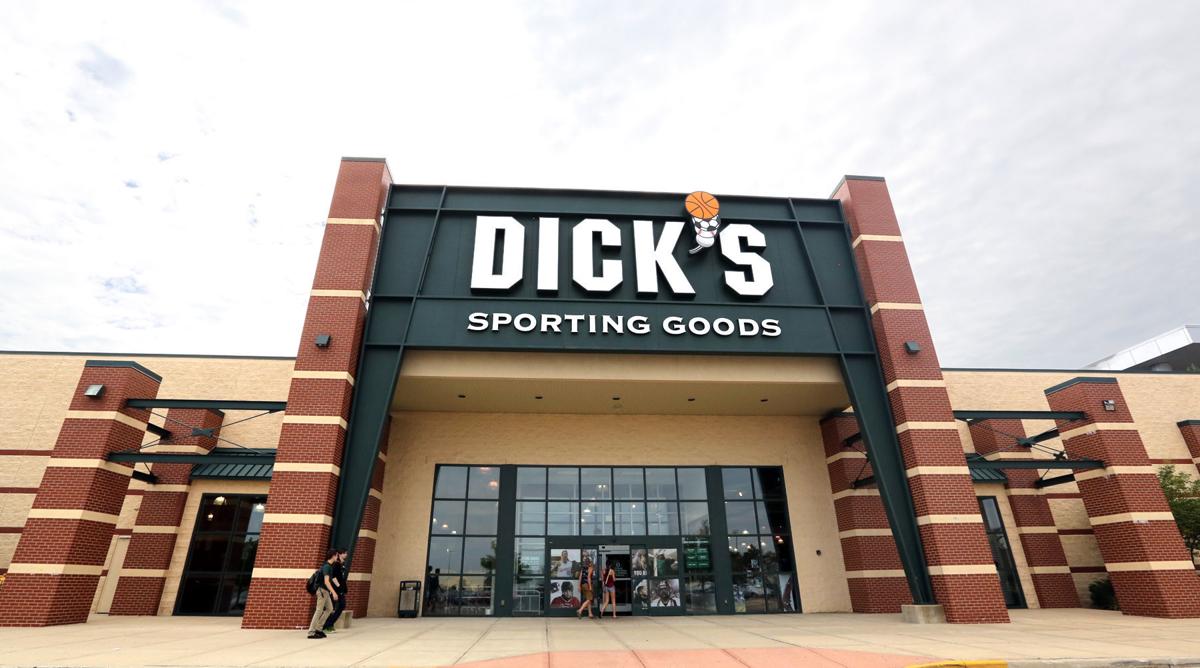 The nation's largest sporting goods retailer closed its big-box store in the Highland Grove shopping mall and hopped across the street to Schererville's Shops on Main.
Dick's Sporting Goods shuttered its long-standing store at 10251 Indianapolis Blvd. in Highland and has opened a new 50,134-square-foot store at 101 U.S. 41 in Schererville, about one-half mile south of its Highland location.
"As for the store employees at the current store, they will all be offered roles at other local Dick's stores, including the new location at the new Shops on Main where Dick's is also expecting to hire another 55 full-time and part-time positions and approximately 30 temporary positions as well," a company spokesman said.
Though the two locations are very close, Dick's is likely to attract more business at a more visible location in the newer shopping center, said Aaron McDermott, president of the Latitude Commercial commercial real estate firm.
"It is a better location," he said. I know that might be hard to comprehend but they are now on an end cap facing a main street (Main St. no pun intended). Even if it was a couple bucks more expensive they are probably expecting better sales because of the tenant mix being better at the new site versus the old one. The new one is also about 5,000 more square feet so that could have played into it if they felt as though they needed more floor space."
A two-day grand opening celebration is planned this weekend.
The first 100 people in line before the store opens at 9 a.m. Saturday will get a free second skin short sleeve training top, and the first 100 adults in line before it opens at 10 a.m. Sunday will get a gift card between $10 and $500. They'll also get a chance to open the Dick's Sporting Goods gift locker 15 minutes before the store opens.
"Schererville has a thriving community that is passionate about both sports and the outdoors, a perfect combination for us to open our newest location," Community Marketing Manager Brian Dibbert said.
Dick's replaces Gordmans at the lifestyle center mall at Indianapolis Boulevard and Main Street that's home to Whole Foods, Nordstrom Rack, Pier One, Home Goods, and Tomato Bar. The Pittsburgh-based retailer also has big box stores at Southlake Mall in Hobart and Porter's Vale Shopping Center in Valparaiso.
It is one of the Region's biggest sporting good retailers after outlasting the defunct MC Sports and Sports Authority, which both went out of business last year. 
The Dick's Sportings Goods in Schererville can be reached at 219-227-3452.
The store is open from 10 a.m. to 7 p.m. Sunday, and from 9 a.m. to 9:30 p.m. Monday through Saturday.