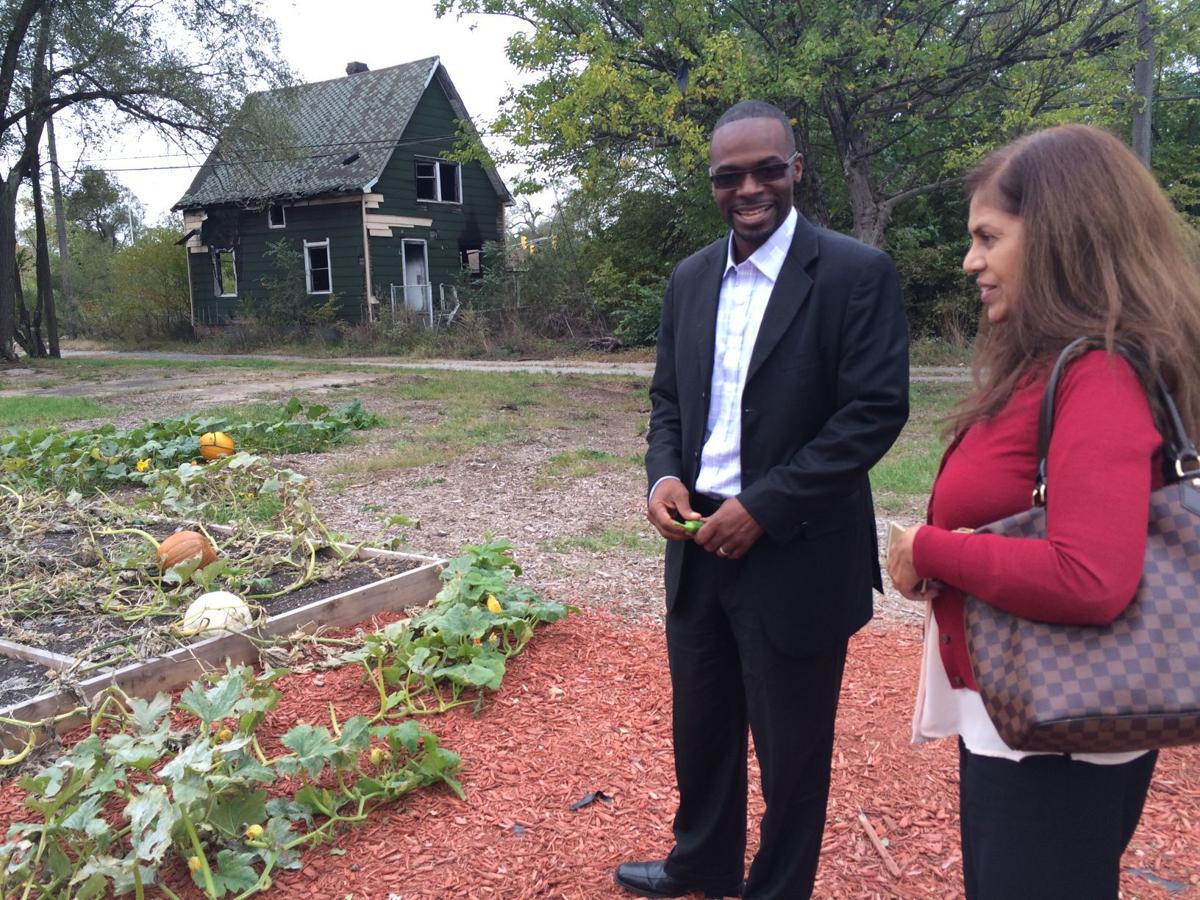 The "Ecopolis South Shore" play will bring its vision of a more environmentally friendly and renewable Region to Gary later this month.
Playwright Jeff Biggers collaborative play, which debuted at Politics Arts Roots and Culture, or P.A.R.C., community center in Michigan City in March, will be staged at 3 p.m. July 28 at the Progressive Community Church, 656 Carolina St. in the Emerson neighborhood. The performance is free.
"This production, which spotlights the Emerson community, will help us visualize a transition to a Renewable Region through the power of story and music," the Calumet Artist Residency said in a news release. "Afterwards, residents are encouraged to participate in a Community Conversation, hosted by the Sierra Club's Beyond Coal campaign. This discussion will cover what we can do together to create a healthier and cleaner environment, a true Ecopolis. The event will conclude with a community meal featuring locally sourced foods from Faith Farms, Cultivated Culture Cafe, Le Fountain and others."
Biggers and local artists Krystal Wilson, Sam Love and Walter Jones will perform the play, with musical accompaniment from Gary jazz legend Billy Foster and his trio.
"Jeff is currently on the road promoting his new book, 'Resistance: An American Tradition,' so we got lucky with scheduling and are happy to host him for the third time as an artist-in-resident," said Love, who's also the president of the Calumet Artist Residency. "And having Billy and his group playing at the Gary debut makes this performance even more special, a fitting tribute to the city that inspired us to write the piece."
It's part of a series of works about a more ecologically conscious path forward Biggers has performed around the country, including in Michigan City this spring.
"The performance will help us create a vision for a transition to a regenerative and #RenewableRegion through story and music, drawing on local history and movements," the Calumet Artist Residency said in the news release.