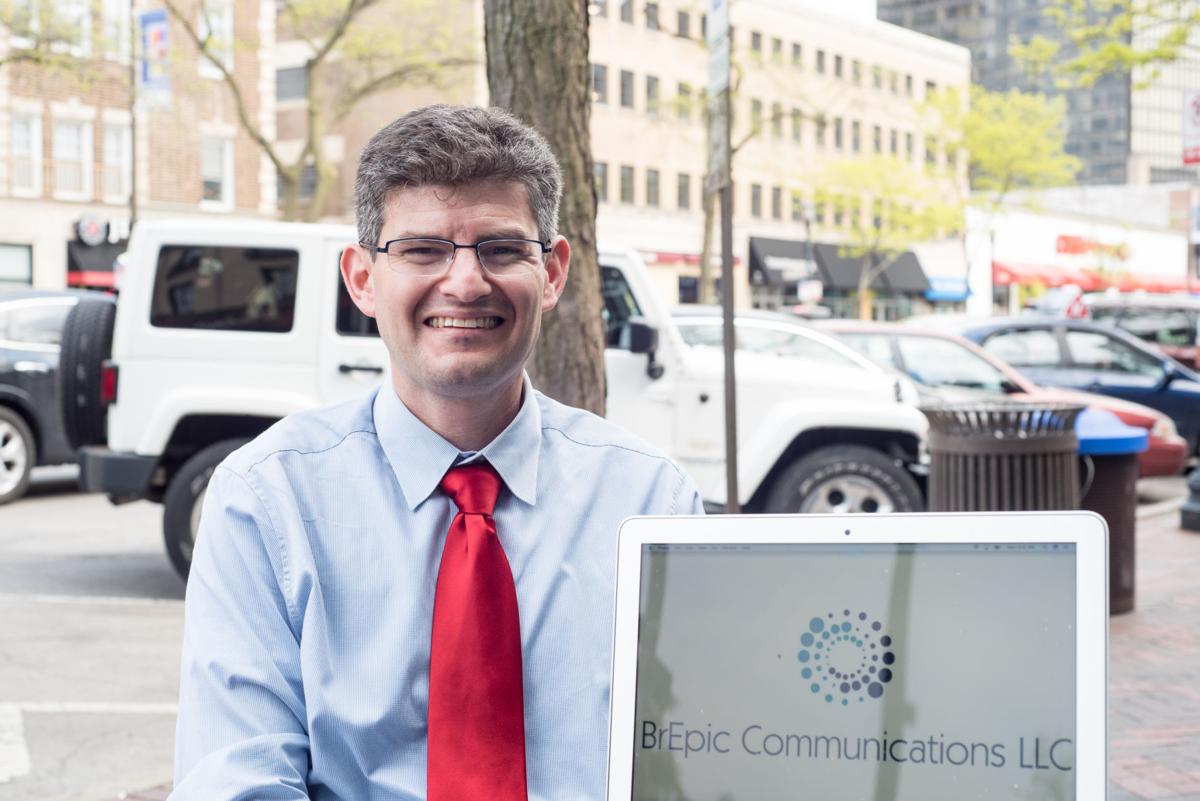 Former Times Assistant Managing Editor Justin Breen left his position as senior editor of the now-defunct DNAinfo Chicago this spring to launch the public relations firm BrEpic Communications, which is looking to break into the Northwest Indiana market.
The Chicago-based PR firm produces stories on commission and pitches them to publications across the country. Clients include The Allstate Foundation, The Local Initiatives Support Corporation, Chicago Academy for the Arts, MeMA-Music and law firms.
"I started the firm to spend more quality time with my family and to use the skills I acquired as a journalist in a new way," Breen said. "At DNAinfo, I essentially was doing the same thing I'm doing at BrEpic: writing a story and then sharing a story with other mainstream media. At DNAinfo, I would usually have an exclusive or scoop; then I would send that story to other media hoping they would do their own version and cite DNAinfo in their stories to get the DNAinfo name out there as I always had a startup and underdog mentality. With BrEpic, I massage some of the client's info into the story and then market that story to mainstream media."
Breen is currently BrEpic's sole staffer but may hire freelancers as his business grows.
"The beauty of BrEpic is, as long as there is a good story to tell, it works with any business," he said. "I will not sign with a client unless I think there are marketable stories to tell the masses and media."
He's been looking to expand the business, which runs national media campaigns for The Allstate Foundation and LISC, into Northwest Indiana.  
 "The NWI region is a key market for me because I spent more than a decade living and working there at three papers — News-Dispatch, Post-Tribune and The Times — while I was a Michigan City and Merrillville resident. As a former member of the Junior Achievement board of Northwest Indiana and a graduate of Leadership Northwest Indiana, I have built up a legion of contacts – both in the business community and with media."
Drawing on his media experience, Breen takes a different approach to publicity than many PR firms that blast out untargeted press releases to mailing lists and hope for the best.
"As a journalist, I received hundreds of emails a day; most of them were press releases that were immediately deleted," he said. "From those experiences, I determined that BrEpic's model of writing actual stories and then individually marketing those stories to media across the country would be far more beneficial not only to my clients, but to media as well."