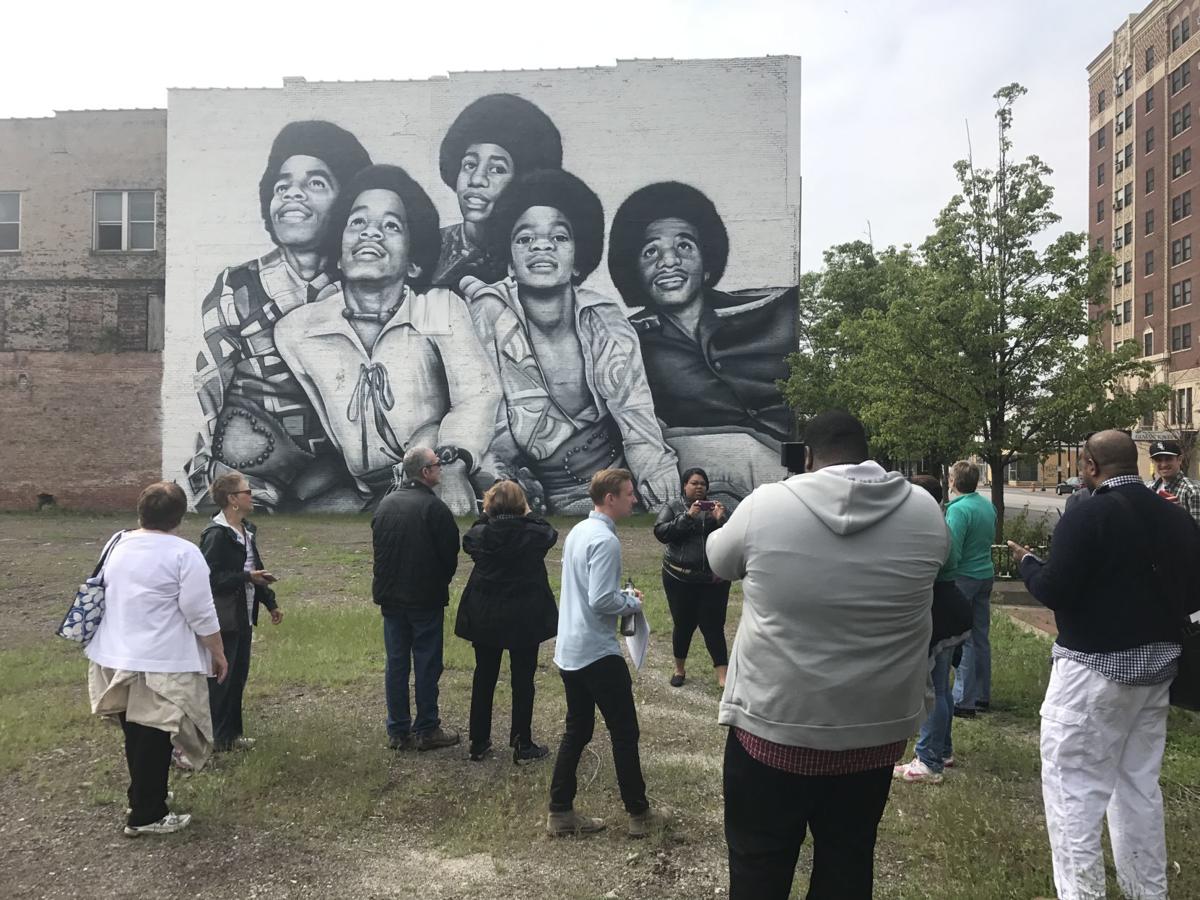 Gary is filled with architectural gems because founder U.S. Steel, then the most profitable corporation in the world, spared no expense when it established the company town in 1906.
Some of its most notable buildings have been abandoned for decades and moldering away.
But Gary has been pushing to preserve its historic architecture and use it as an attraction to lure visitors to the struggling city, which has lost nearly half its population since 1960.
The city is raising funds to bring back the Gary Preservation Tour for a second year and is planning how to turn the City Methodist Church into a ruins garden.
"The aim of the Gary Preservation Tour is to change the conversation around Gary from blight and abandonment to possibilities for the future and investment," AmeriCorps volunteer Robyn Robb said. "By exploring the city's history and triumphs, we seek to restore pride in Gary and encourage a new vision for its future."
Gary has raised $5,000 from Indiana American Water, Barnes & Thornburg and Legacy Foundation Knight Donor Advised Fund. It also launched a crowdfunding campaign to bring in an additional $17,000 for a series of historic tours, including guided home tours in the Horace Mann and Morningside residential neighborhood.
More than 500 visitors from Northwest Indiana and across Chicagoland came to the inaugural architectural tours last year to learn about Gary's history.
"We want to build on the successes of the inaugural tour and make it a sustainable, recurring event, encouraging people to explore and appreciate downtown and other neighborhoods," said Sarah Kobetis, deputy director of planning for Gary. "The Preservation Tour not only sheds light on Gary's amazing architectural assets and cultural past, but also inspires residents and visitors to think more creatively about the city's future."
Gary landed a $163,133 grant from the Knight Foundation to turn the towering Gothic City Methodist Church, which was once the largest Methodist church in the Midwest before it was abandoned in 1975, into a European-style ruins gardens. Consultants led by Bailey Edward determined the city could save the sanctuary, bell tower, and a portion of the facade of the fellowship hall and safely demolish the auditorium and administration block, which were deemed likely to collapse and too costly to restore.
"The structural survey report from Bailey Edward was our first step toward making the ruins garden idea a reality. It outlines what elements of the structure can be saved, what elements are dangerous and need to be demolished, and a step-by-step process for realistically accomplishing our goals," Kobetis said. "The workshop will give us the opportunity to show residents what's possible and what's not, so we can figure out the next steps for the project as a community."
Gary aims to transform "a blighted, hazardous building into a safe, aesthetically unique public space, with potential for private programming like weddings, reunions, art performances, and other special events."
A workshop on the plans seeking input from the public will take place from 5 to 7 p.m. March 22 at the Centier Bank tower at 504 Broadway.
For more information, call the Gary Redevelopment Commission at (219) 886-1531.
A tax-deductible donation to the Gary Preservation Tour can be made to tinyurl.com/preservegary or by sending a check to the Legacy Foundation, care of Gary Preservation Tour, at 1000 E. 80th Place, Suite 402N, Merrillville, IN 46410.
The business news you need
With a weekly newsletter looking back at local history.