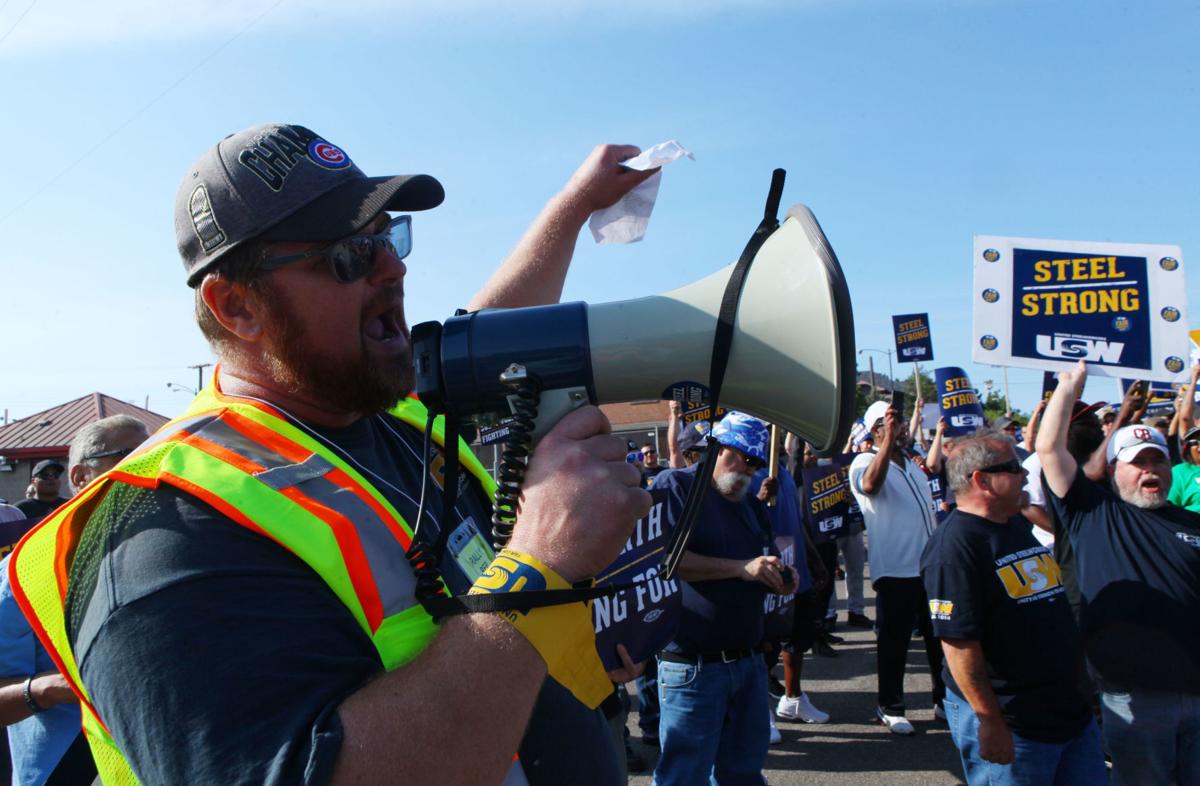 Indiana had 269,000 union-represented workers in 2018, up by about 3,000 as compared to the previous year but down 29.7% compared to a decade earlier, according to recently released data from Indiana University's Stats Indiana.
The percentage of workers in the Hoosier state represented by a union declined to 8.8%, down 0.1 percentage points compared to the previous year, and the lowest percentage in at least a decade.
With its steel mills, oil refineries and other industrial workplaces that have historically been unionized, Indiana ranks 15th nationally in the number of union-represented workers, according to Stats Indiana. But it is only 29th nationwide in the percentage of the workforce that belongs to a union.
"The continued decline in union membership rates likely reflects confidence in the economy among workers, particularly those in goods-producing industries, which tend to have high unionization rates," Indiana University Northwest Assistant Professor of Economics Micah Pollak said. "For example, tariffs on steel have led to increased steel production and profits for the steel industry in the short run, which has played a part in recent wage gains for steelworkers. As long as the economy continues to be strong and economic confidence remains high, the decline in unionization is likely to have little impact on the workforce. When the economy is growing and wages are rising, the need to protect worker interests is less."
Indiana has 30,000 fewer union-represented workers than it did five years ago and 80,000 fewer than it did in 2008, according to Stats Indiana.
Pollak said it was not an inexorable trend of decline for unions, which typically raise wages.
"While the benefits of unionization are less apparent for workers when times are good, unions provide a form of insurance or safety net to protect worker interests. Should the economy begin to slow or decline, workers may regret giving up the bargaining power afforded by unions," he said. "The trend toward lower unionization rates is not irreversible, and historically unionization rates have fallen and risen in response to economic growth. This current decline is mostly consistent with these trends."
Today's workforce is not as unionized as before partly because automation has reduced headcounts at steel mills and other large industrial workplaces that historically have been bastions of organized labor, said Mike Olszanski with the Department of Labor Studies at Indiana University.
"When I went to work at Inland Steel's Indiana Harbor Works in 1963, the union workforce there, represented by USW Local 1010 — then the largest in steel — was around 18,000. It stayed at that level until the 1980s," he said. "When I retired in 1999, it was down to a couple of thousand. Today, perhaps 2,000 union members produce as much steel as 18,000."
The American and Iron and Steel Institute estimates productivity in the steel industry has skyrocketed by 573% since 1980. That's resulted in an 85% reduction in man-hours per ton, but steelworkers are still putting in the same long hours they used to when cutting the workweek could have preserved jobs, Olszanski said.
"Our union, unfortunately, was unable to win a significant share of the benefits of this increase for our members — either in the form of real wage increases or, more importantly,  shorter hours of work," Olszanski said. "As a union representative in the 1970s to the 1990s, I advocated for a fight for the shorter work week. John Maynard Keynes predicted in 1930 we'd be working a 15 hour week due to increases in productivity. German Union IG Metall recently negotiated a 28 hour week, yet U.S. steelworkers still average 48, or more. Thus, the United Steelworkers union lost thousands of jobs in basic steel, once the largest employer in the Region."
The business news you need
With a weekly newsletter looking back at local history.