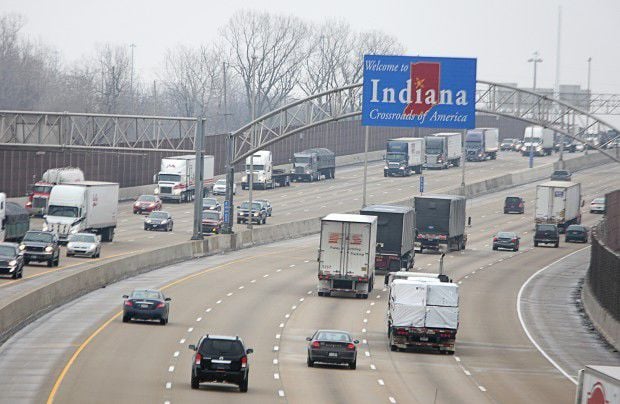 Say what you will about Indiana, but it's a relatively cheap state to live in.
A new study by the Missouri Economic Research and Information Center found Indiana had the third lowest cost of living in the Midwest and the ninth lowest nationally in the third quarter.
"In general, the most expensive areas to live were Hawaii, Alaska, the Northeast, and the West Coast," the Missouri Department of Economic Development said in the report. "The least expensive areas were the Midwest and southern states."
Indiana had a cost of living index of 90 on a scale of 56.4 to 186.3, trailing only Missouri and Kansas in the Midwest. For contrast, California had a cost-of-living index of 137.2 and Hawaii, the most expensive state in the U.S., had an index of 188.9.
The Hoosier state has indeces of 75.5 for housing, 90.1 for groceries, 97.4 for utilities, 99.4 for transportation and 96.2 for health care.
It was barely cheaper than neighboring Michigan, which ranked 10th cheapest nationwide, with an index of 90.2, but was appreciably cheaper than bordering Illinois, which ranked 22nd lowest nationally with an index of 95.7.
Indiana's low cost of living is in line with its lower incomes.
"The Status of Working Families in Indiana, 2018" study by the Indiana Institute for Working Families found Indiana's average wage has dropped to $17.03 an hour, which is lower than the rest of the Midwest and the United States as a whole.
On average, Indiana residents who work full-time earn $2,100 less a year than other Midwesterners, and make about $0.67 less an hour in today's dollars than they did in 2004, the study found.