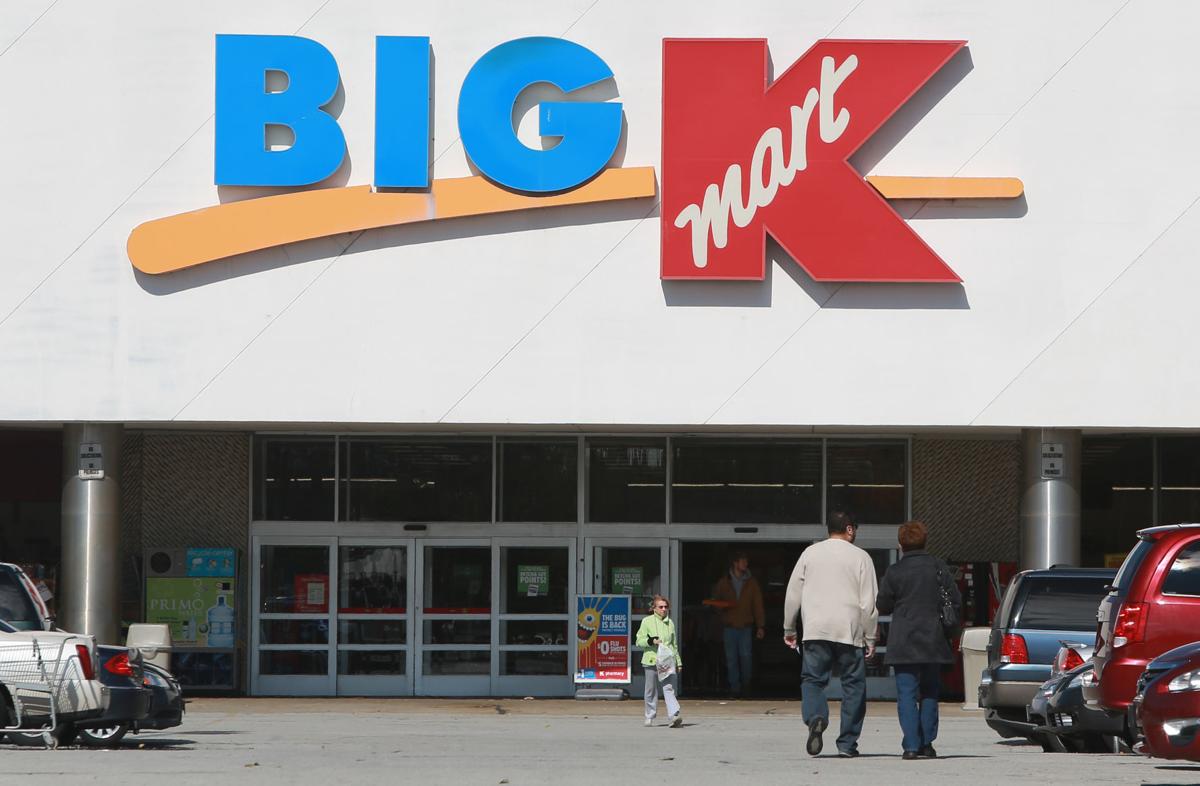 After losing $11 billion over the last nine years, longtime retail titan Sears declared bankruptcy and plans to close the Big Kmart store in Griffith.
Kmart's exit from Griffith after about 20 years could ultimately result in the demolition of the entire Griffith Park Plaza shopping center at Ridge Road and Cline Avenue, which was once home to Venture, Service Merchandise and Griffith Park Cinema.
A Sears spokesman said the Kmart store likely will be shuttered by year's end.
These days, the aging outdoor shopping center that dates back to the 1970s is only partly occupied, with a sea of empty parking, pockmarked asphalt, and storefronts that have seen better days. Remaining tenants include Payless ShoeSource, Dollar Tree, Rainbow Shops, Food King China Buffet, and a U.S. Army recruiting station.
Griffith Park Cinema I-II, the last twin movie theater built in Northwest Indiana that was built on the site of the former Ridge Road Drive-In, shuttered for good in 1998 and has sat vacant since.
"We'd like to see a complete demolition of the entire property," Griffith Town Council President Rick Ryfa said. "We're willing to work with private developers to redevelop it completely."
Any demolition would not affect businesses on outlots, including the restaurants Jedi's Garden, Popeye's Louisana Chicken, White Castle and Pizza Hut, as well as a BMO Harris Bank.
A few years ago, Menards had planned to move its home improvement store there from a few blocks down Ridge Road in Gary, as part of a complete redevelopment of the site.
But the plan stalled because the owners were asking too much for the property. They were receiving good rent, given the uncertainty of whether Kmart would remain in business, Ryfa said. 
Eau Claire, Wisconsin-based Menards has since stopped doing new construction near existing stores, but Ryfa said he would call Menards to update them about the change in circumstances at the site, since the price likely will come down significantly.
Griffith would like to see a mixed-used development that could include new retail and office towers like those recently built in the new Oxbow Landing development off the Borman Expressway just down the road in Hammond.
"It's a prime location just off Interstate 80/94," Ryfa said. "It's an excellent opportunity. We would love to work with any developers."
The town is interested in then pursuing a public-private partnership with a developer to completely demolish Griffth Park Plaza and bring in more modern development, Ryfa said.
"The plaza needs redevelopment," he said. "When it was built, there were outrageous requirements for parking. It's L-shaped and there's so much wasted space. You could fit the Shops on Main in Schererville on that site, and look how much better used the land was there.
A second try at developing the busy corner would yield better results, Ryfa said. "The parking requirements at the time resulted in a complete waste of space at that plaza. We would better utilize the space now."