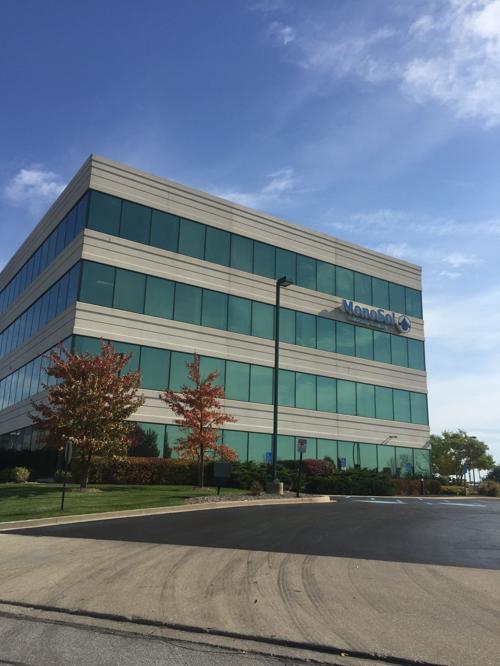 MonoSol, the Merrillville-based company that makes the dissolvable film for Tide Pods, and area employers Aldi and Arby's were recognized as one of the National Association for Business Resources's "Nation's Best and Brightest Companies to Work For."
The National Association for Business Resources recognizes national firms for best practices in human resources and a "strong commitment to employees," which was measured by an independent research firm that looked at compensation, benefits, retention, engagement and work-life balance.
"National companies realize that their employees are key to business success. The companies that were selected demonstrated innovative human resource practices," said Jennifer Kluge, NABR president and CEO. "They intentionally keep employee needs at the forefront of their policies. We are very impressed by the commitment that they have demonstrated to their employees."
The Germany-based Aldi supermarket chain has 15 locations across Northwest Indiana, as well as a warehouse in Valparaiso, and many more in the south suburbs. The fast-food restaurant Arby's, known for its roast beef and other meats, has a dozen locations in Lake, Porter and LaPorte counties.
MonoSol, a subsidiary of Japan-based Kuraray Co., was recognized for the second straight year. The fast-growing company employs about 700 workers at its corporate headquarters in Merrillville and its production plants in LaPorte, Portage and the AmeriPlex at the Port business park, and has been on a hiring spree because of the popularity of its water-dissolvable films, which are used to make single-unit laundry and dishwasher detergent pods.
"We are extremely proud to earn NABR's highest award again, because it affirms that our dedication to creating an outstanding workplace for our employees is making a difference," said P. Scott Bening, CEO of MonoSol. "Our employees are our most important assets and we have made it a priority to provide a safe and enriching environment where everyone can grow, learn and enjoy working at MonoSol. This has been especially important during a time of significant growth."