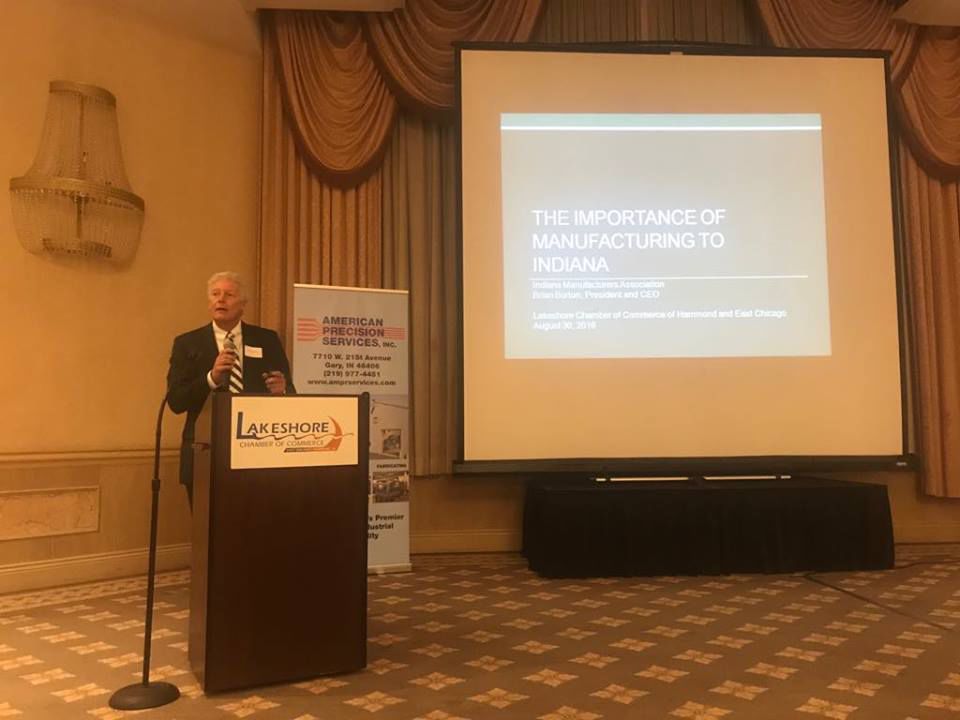 Indiana's population long has been largely stagnant during an ongoing national population shift from the Northeast and Midwest to the more temperate South and West.
But the state's economy continues to chug along like a well-oiled assembly line, and the graying of the Baby Boomer generation means that as much as 25 percent of the workforce could retire in the next five years.
So the lobby for Indiana's manufacturers is pitching an idea to give factory workers a five-year break where they wouldn't have to pay any state taxes if they move to Indiana to fill a high-skill, high-demand position.
"A relocation incentive would put the spotlight on Indiana," Indiana Manufacturer Association President and CEO Brian Burton said. "This has been a prime location for people coming over from Illinois.
"Here you see the Illinoyed billboards more," referring to an Indiana campaign attempting to lure businesses to Indiana. "There's all this effort to get companies to come to Indiana, but nothing to get workforce to come here."
The Indiana Manufacturers Association has been lobbying lawmakers for the tax break, a refinement of an initial proposal to pay high-skilled workers to come to the Hoosier state, Burton said. The hope is to pass it in time to beat Mississippi, which is considering a similar tax break for college graduates who stay in the state, or return after attending out-of-state universities.
"We need something to bring the spotlight to the state of Indiana," he said.
Burton touted the strength of the state's manufacturing sector, and its need for more skilled workers, while addressing the Lakeshore Chamber of Commerce at Dynasty Banquets in Hammond Thursday.
"The image of the Region has transformed over the last 10 to 15 years," Burton said. "It's seen as much more viable, much more progressive. Good things are happening here, and you're doing it on your own. This area is transforming."
Burton encouraged Region business and education leaders to try to push more students toward careers in manufacturing, which contributed $102.6 billion to gross domestic product in Indiana last year, accounting for 28.6 percent of the state's GDP.
"Only 25 percent of the jobs in this state require four-year degrees," he said. "But 65 percent of our high school graduates go on to a four-year institution. In a year, they lose half of them. They weren't ready or suited for it. All they have is disappointment and debt. They linger for a few years as a barista before realizing it's not a long-term career choice and then finally get skills training for more opportunities. Career counselors need to let kids know about the jobs available in their communities, so we can keep more of these kids in Indiana."
Only a handful of high school students typically get directed toward careers in manufacturing that they could start after graduating or completing a two-year associate's degree, Burton said.
"We're driving kids away from manufacturing in the most manufacturing-intensive state in the union," he said. "Manufacturing is the lifeblood of Indiana's economy."
Generating interest among young people in the manufacturing field also is key, said Linda Woloshansky, president and CEO of the Valparaiso-based Center of Workforce Innovations.
"I applaud the priorities of the IMA and agree how important it is," she said. "But I've seen fantastic programs at Purdue Northwest, Ivy Tech, a few at IU Northwest, that are right on target with what employers are saying they need and those classes go unfilled. Raising awareness is very critical."