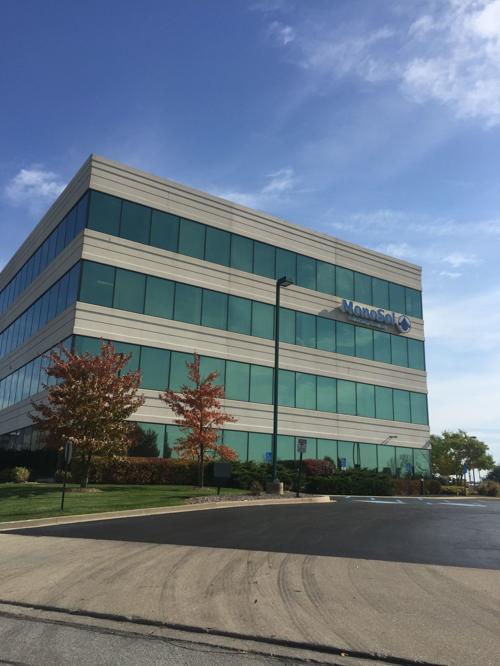 Merrillville-based MonoSol recently broke ground on a new factory downstate, its first plant in Indiana outside the Region.
MonoSol, which has two production facilities in Portage and another in LaPorte, is building a $72 million plant in Lebanon in central Indiana to meet demand for water-soluble films that are used in Tide Pods, Cascade Pods and many other products.
The new 150,000-square-foot facility is MonoSol's fourth in Indiana and sixth overall. 
"MonoSol serves many of the largest consumer products companies in the world," President and CEO Scott Bening said. "Building this new facility in Lebanon positions our company to continue growing alongside of them, while also proving that world-class companies can be born and grow right here in Indiana."
MonoSol, a division of Tokyo-based chemical manufacturer Kuraray Group, manufacturers a water-soluble non-toxic film that revolutionized the way people around the world do laundry and dishes, by making single-unit-dose laundry and dishwasher detergents. The film is also used in products in areas such as personal care, agriculture, and food ingredients.
MonoSol has been in business since 1953 but has experienced explosive growth in recent years because of the runaway success of Tide Pods and similar products. It now employs about 600 workers at its Merrillville headquarters and three plants in Northwest Indiana.
Bening said the company chose to expand production outside of its home base in the Region to "enhance the company's proximity to its growing global customer base and provide a degree of geographic diversity."
"MonoSol has been a great partner to the state for many years" said Rollie Helming, senior vice president of global industry and trade at the Indiana Economic Development Corp. "We are grateful for their continued commitment to Indiana."