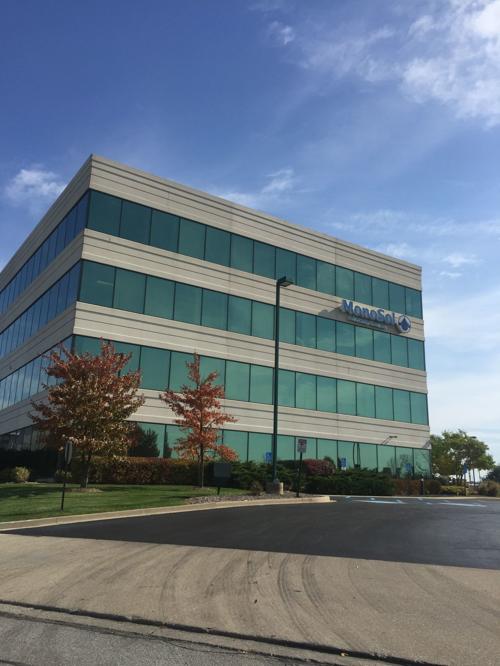 Merrillville-based MonoSol is expanding, but not in the Region.
The maker of water-soluble films for products like the Tide Pod operates two production facilities in Portage and another in LaPorte. It plans to build a new plant in Boone County, where it will employ up to 89 workers. The factory in Lebanon just northwest of Indianapolis would be closer to some of its customers, including Cincinnati-based Procter & Gamble.
"Our business is growing around the globe and in North America. We are a primary supplier to many global companies and they have made strong requests that we get closer to their manufacturing facilities," President and CEO Scott Bening said."For business continuity reasons, we can't continue to put everything in one tight geographical region. However, we were able to stay and grow in Indiana to keep MonoSol in the state were this all began in 1953."
MonoSol, which currently employs 500 workers across Northwest Indiana, hopes to have the new $72 million, 150,000-square-foot production facility up and running in 2020.
"Our Northwest Indiana expansion continues as planned and we have more building and hiring to do here in the Region as well," Bening said.
The new facility will increase MonoSol's production capacity by 18 percent. The company makes the dissolvable film for dishwasher pods and laundry detergent pods for name brands, including Tide, Cascade, Arm & Hammer, Purex and Persil.
"MonoSol was founded in Portage in 1953, and Northwest Indiana has served as an outstanding location to build and grow a global business," Bening said. "Building this new facility in central Indiana further strengthens our business continuity plan through geographic diversity and enhances our proximity to key global customers. We look forward to opening our fifth operations facility in the state and continuing our strong legacy of community involvement."
Indiana is giving the company a $1.2 million tax break to incentivize the job creation.