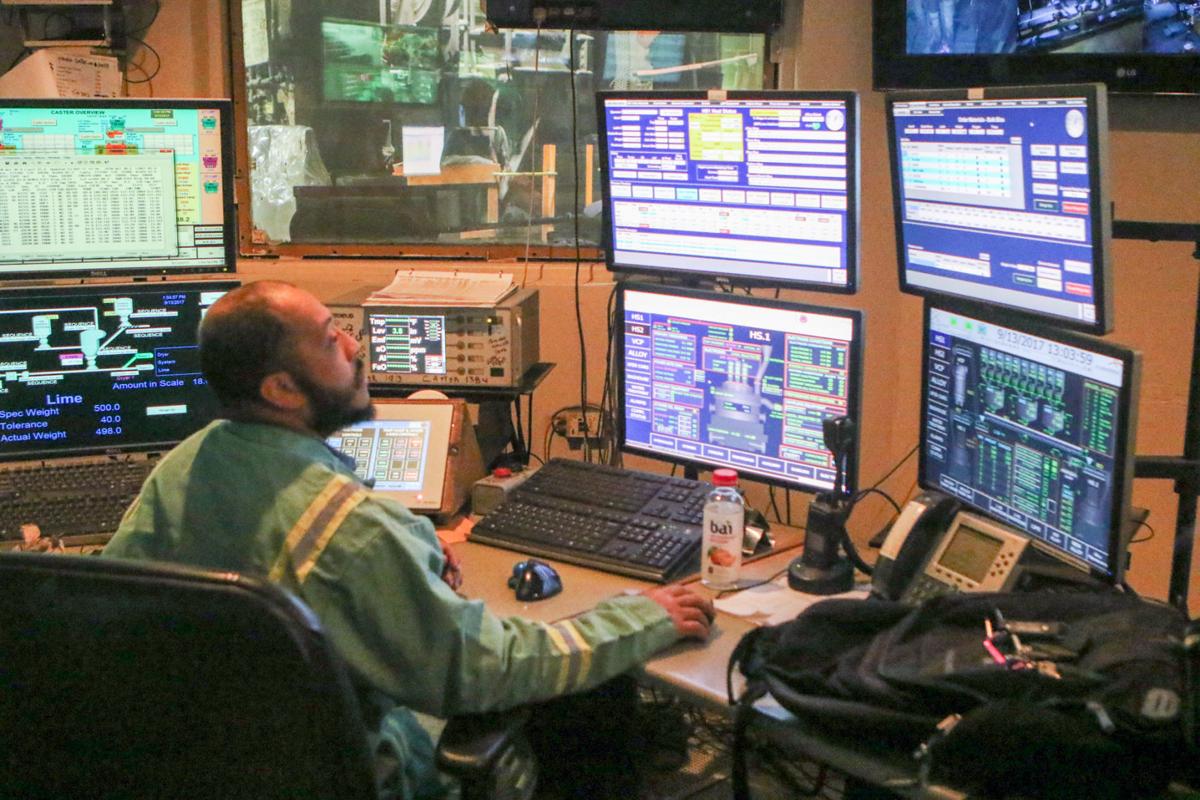 ArcelorMittal has been paying down debt as higher steel prices have improved its economic fortunes.
"It is clear that we continue to head in the right direction," ArcelorMittal CEO Lakshmi Mittal said during a conference call with investors last week. "The industry backdrop has structurally improved, our market trends are positive and ArcelorMittal is making progress both financially and strategically."
ArcelorMittal grew profits by more than 30 percent to $5.4 billion last year, and more than doubled its fourth quarter profit to $1 billion. The steelmaker's sales rose by 25 percent to $17.7 billion, partly because of higher shipments and partly because of higher steel selling prices.
The company's bottom line also has been improved by cost-cutting, such as shuttering blast furnaces and finishing lines at ArcelorMittal Indiana Harbor in East Chicago in recent years.
"The improved results reflect not only the strengthening market backdrop but also the ongoing benefit from our Action 2020 plan," Mittal said. "After two years, the total benefits from Action 2020 have been $1.5 billion, which is halfway to our $3 billion target. This is encouraging, and I expect to see more progress in this area in 2018."
The steelmaker has been taking advantage of the improved market conditions to improve its financial position.
"We have also strengthened the financial foundations of the business over the past two years," Mittal said. "Net debt has reduced to $10.1 billion, and would have been lower. Our net debt to EBITDA ratio is now 1.2 times. We put our financial progress in context. Two years ago this ratio was three times. Given this progress, we have to outline a new capital allocation policy."
ArcelorMittal seeks to further lower debt by nearly $4 billion, and then may look at boosting dividends.
"We believe that a net debt level of $6 billion with an appropriate target to sustain investment-grade rating metrics and support positive free cash flow even in the low point on the cycle," Mittal said. "Secondly, we will selectively invest in high return projects that will increase EBITDA and enhance future returns. And finally, we have been paying a strategic dividend of $0.10 per share. Once we achieve net debt at or below our target, we are committed to returning a portion of annual free cash flow to shareholders."
The Luxembourg-based steelmaker, one of Northwest Indiana's largest employers, expects market conditions will remain favorable in 2018 and demand will grow by 3 percent to 4 percent this year.
"We are always relatively guided in terms of our comments on pricing," Chief Financial Officer Aditya Mittal said during the conference call with investors. "I think when we look at the business from a margin perspective, we're very comfortable."