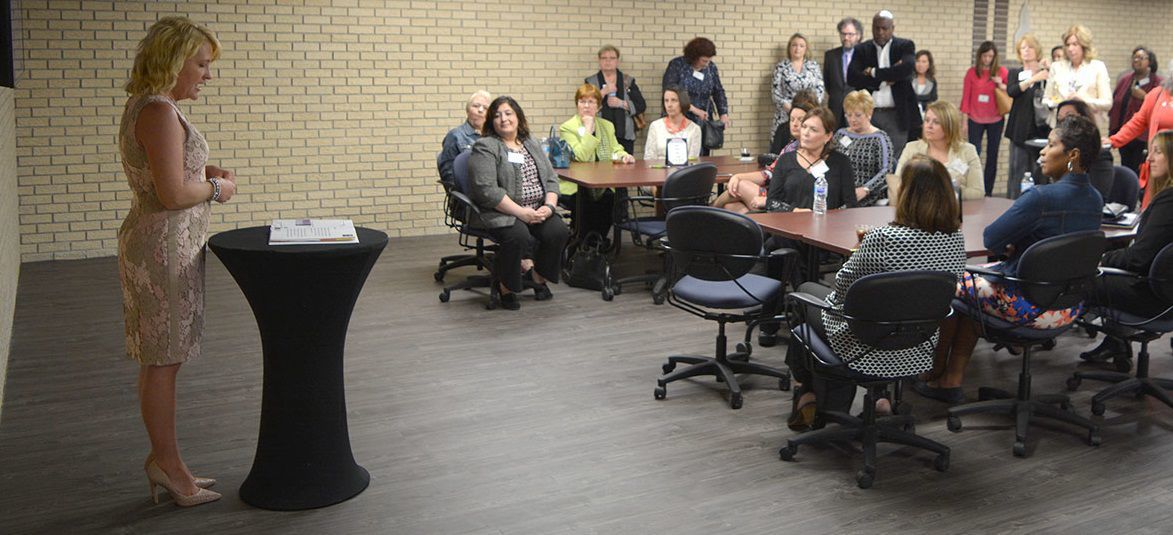 A new group hopes to give businesswomen in Northwest Indiana more professional development opportunities to advance their careers.
The Northwest Indiana Influential Woman Association recently held its first event at the Crossroads Regional Chamber of Commerce's office in Merrillville. The association grew out of the Influential Women of Northwest Indiana awards banquet, which has recognized prominent female business and community leaders for years. The association hopes to offer a support system, networking and educational opportunities.
"There are several organizations in NWI that focus on niche target areas of professional development for women, but there's never been a clear go-to source," said Erica Dombey, executive board chair and president of the Regional Development Co. "As we laid the groundwork for NWIIWA, we formed a strategy geared toward delivering the best results possible without requiring members to devote their time to mundane meetings. By drawing upon all of the resources of our membership, together we're going to be the authors of success stories for women in our region."
Dombey, Crossroads Regional Chamber of Commerce Vice Chairwoman Sue Reed, Ironworkers Local 395 Treasurer Tina Stevens, OurHealth Secretary Christina Matoski and Diversified Marketing Strategies President Andrea Pearman serve on the executive governing board of the group. Other board members include Sister Aline Shultz of Franciscan Health, Danette Garza of Jack Gray Transport, Africa Tarver of the city of Hammond, James Muhammad of Lakeshore Public Television, Cynthia Roberts of Indiana University Northwest, Nick Popovich of Sage Popovich, Charles Nordyke of Vibra Hospital of Northwestern Indiana, Karen Lauerman of Lake County IN Economic Alliance, and Rex Richards of the Valparaiso Chamber of Commerce.
The Northwest Indiana Woman Association is open to anyone regardless of gender. For more information, visit NWIIWA.org.