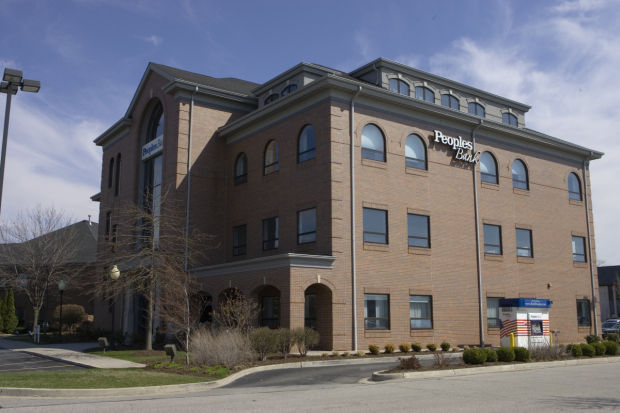 NorthWest Indiana Bancorp, the parent company of Peoples Bank, grew its profits by 5.1 percent to $5.1 million in the first half of the year despite a 0.7 percent decrease in earnings in the second quarter.
The Munster-based bank made $2.51 million, or $0.88 per share, during the second quarter, which was down from $2.53 million in the second quarter of 2017. That's largely due to one-time acquisition costs of $545,000 related to the merger which First Personal Finance Corp.
Otherwise, Peoples Bank's earnings would have grown by 17.7 percent in the second quarter.
"Financial performance was very strong during the first half of the year, driven primarily by excellent operating results," President and CEO Benjamin Bochnowski said. "While we do expect continued acquisition expenses in the second half of the year related to the integration of First Personal, the underlying results provide a substantial foundation for the performance we expect from a fully integrated bank."
First Personal banks will be rebranded as Peoples, giving the Munster-based financial institution a foothold in Illinois for the first time.
"Full integration is expected to take place in September 2018, at which point First Personal customers will have full access to our banking centers as well as an extended menu of products and services," Bochnowski said. "Additionally, our current customers will have a larger banking center network with locations in South Suburban Chicagoland."
Peoples Bank's profits would be up 14.9 percent with a return on assets of 1.18 percent if not for the one-time costs related to the acquisition.
"During the first six months of 2018, the Bancorp's earnings increase was driven by 8.4 percent annualized loan growth, which helped drive the increase in the Bancorp's net interest income," Chief Financial Officer Robert Lowry said. "In addition, for the same period, noninterest income increased 24.2 percent as a result of management's focused efforts on executing its operating strategies."
Peoples Bank's loan portfolio has grown by 4.2 percent to $646.3 million as of June 30, as compared to $620.2 million at the end of last year.
"Strong asset quality continues to benefit earnings, as nonperforming loans represent only 0.65 percent of the Bancorp's loan portfolio," Lowry said. "Also, the bancorp's low effective tax rate continues to enhance profitability."