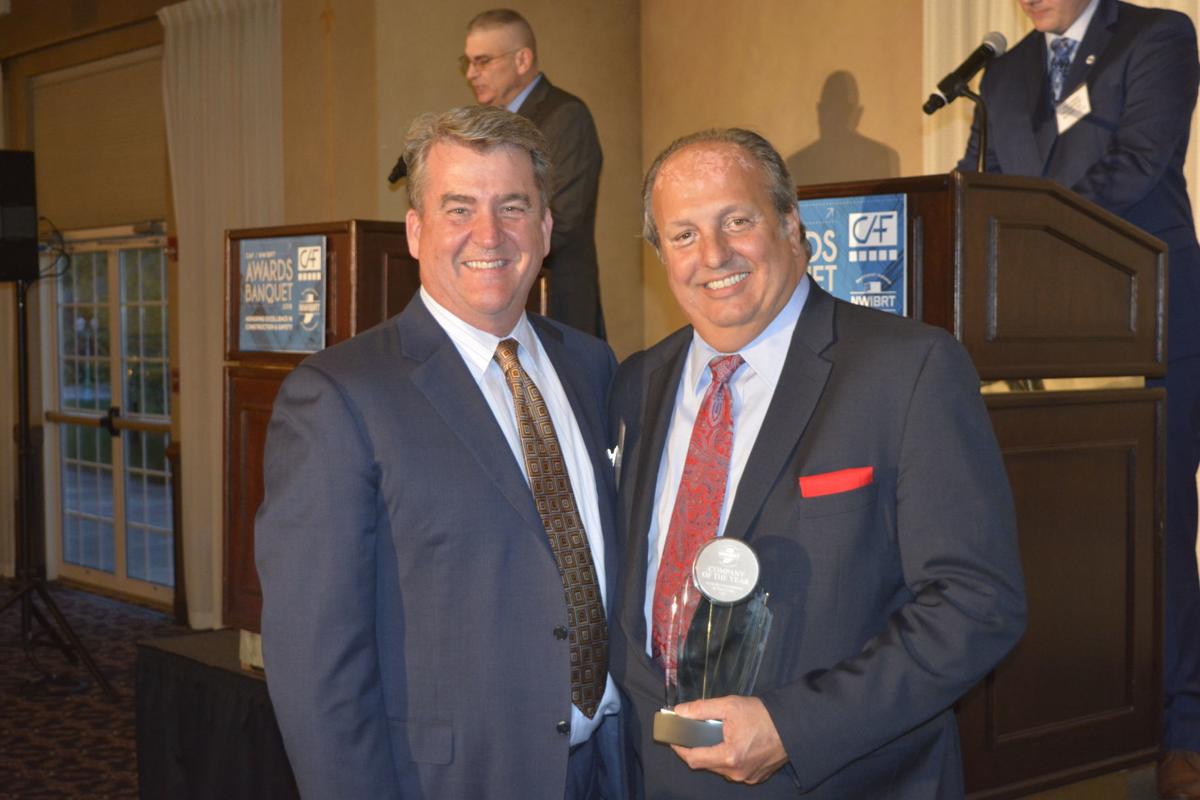 Dozens of Northwest Indiana construction firms were recognized at the recent Construction Advancement Foundation/Northwest Indiana Business Rountable Safety Awards banquet at Avalon Manor in Hobart.
The business groups recognized about 70 local businesses and professionals for excellence in safety leadership, construction projects and other categories.
Cargill and NIPSCO won the Owner Excellence in Leadership Award, while Solid Platforms received the Contractor of the Year Award. Falk PLI Engineering and Surveying took home the Company of the Year Award.
"We are so excited and proud of our team at Falk PLI for winning the Northwest Indiana Business Roundtable 2018 Company of the Year award," Falk PLI President and CEO Mike Falk said.
Excellence Award recipients included Airgas On-Site Safety Services, Airswift, Ambitech Engineering Corp., Amex Nooter, ATC Group Services, Barton Malow Company, Cannon Sline Industrial, Catsi, Cornerstone Electrical Consultants, EMCOR Hyre Electric, Falk-PLI, Fluor Constructors International, Hasse Construction Company, Hayes Mechanical, Imperial Crane Services, Job-Site Safety, MC Industrial, Middough, N.A. Logan, Nooter Construction, Orbital Engineering, R. J. Mycka, Solid Platforms, Stevenson Crane Service, The Pangere Corporation, The Ross Group, Total Safety U.S., and Valdes Engineering Company.
Achievement Award winners were Brock Industrial Services, DLZ Industrial, Fluor, Graycor Industrial Constructors, Interstate Environmental Services and M. J. Electric.
Recognition Awards went to ACMS Group, AMS Mechanical Systems, BMWC Constructors, KM Plant Services, Korellis Roofing, Larson-Danielson Construction, Matrix North America Construction, M & O Insulation Company, Meade Industries, Morrison Construction Company, Rieth-Riley Construction Co., Sargent Electric Company, Superior Construction Company, Thatcher Foundations, Tonn and Blank Construction, Tranco Industrial Services, and Walsh & Kelly.
The Roger Walters Award was given to Stephen Arndt with Job-Site Safety, and Outstanding Craft Persons Safety Leader Award laureates included Lizzy Zunker with Cargill, Ken Matney with Solid Platforms, Jon Adrian with Tonn and Blank Construction, John Zamojski with Korellis Roofing, Troy Tokarz with Solid Platforms, Ben Bryan with BMWC Constructors, Jesus Espinoza and Jesus Ayala with Tranco Industrial Services, Ryan Leckrone and Chris Boyle with Sargent Electric Company, and Ryan Boersma with The Pangere Corporation.
Finally, Jim Arendas, Rick Foor, Anna Tristan, George Moisoff, Shoji Nakayama, Kim Clark, and Mike Lindsey were honored at the ceremony with NWIBRT Safety Committee Certificates of Appreciation.