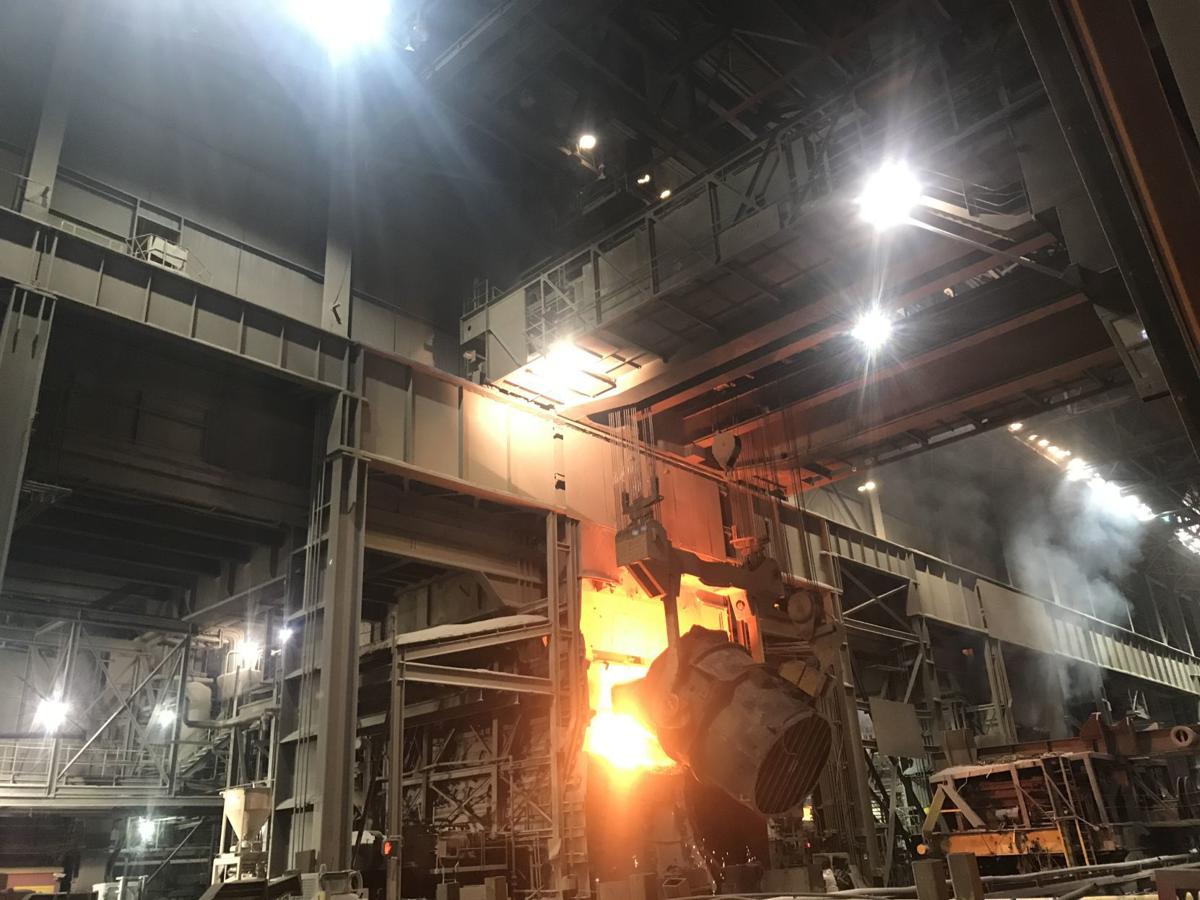 A second explosion at the ArcelorMittal Indiana Harbor steel mill in East Chicago in a week spread small fires and temporarily shut down two blast furnaces.
"There was an incident at ArcelorMittal Indiana Harbor's No. 4 blast furnace on Nov. 7," ArcelorMittal spokeswoman Mary Beth Holdford said. "The incident was caused by a reaction in the east slag pit, which blew hot slag material out of the pit, causing small fires involving nearby mobile equipment and a warehouse roof."
No one was injured in the incident Wednesday evening at the mill on the Lake Michigan lakeshore, though two workers breathed in smoke.
"The East Chicago Fire Department responded to the incident and the fires were quickly extinguished," Holdford said. "Two employees were evaluated and treated for smoke inhalation."
Steel production at the sprawling mill in The Harbor neighborhood of East Chicago has not been affected.
"Both the No. 3 and No. 4 blast furnaces were temporarily shut down for assessment and have since returned to operation," Holdford said. "The incident had no impact on our ability to meet customer demand."
The incident follows an explosion Monday at 4 Steel Producing at ArcelorMittal Indiana Harbor in which a steelworker suffered minor burns and was taken to the hospital.
"The health and safety of our employees, contractors and community is our top priority, and we are disappointed that this is the second incident involving a liquid metal/slag eruption at Indiana Harbor this week," Holdford said.
The business news you need
With a weekly newsletter looking back at local history.