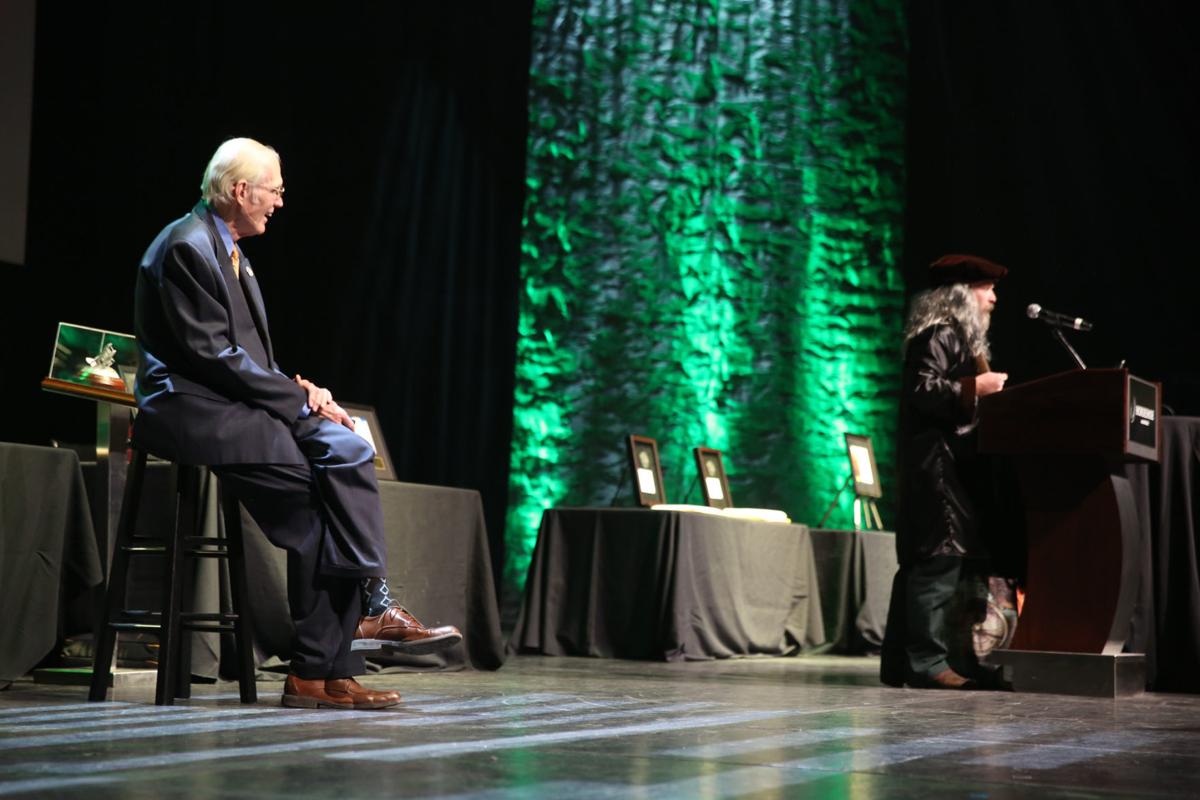 The Society of Innovators of Northwest Indiana, a 13-year-old organization that's sought to transform Northwest Indiana by promoting innovation, started out at Ivy Tech Community College but is now switching its affiliation to Purdue University Northwest.
The society, which has honored more than 1,900 people and teams for innovation, will be rebranded as The Society of Innovators at Purdue Northwest.
"This partnership is very exciting because our research centers, our Commercialization and Manufacturing Excellence Center, and many of our programs such as mechatronics and cybersecurity already are leading the way in innovation in the region and nationally," Purdue Northwest Chancellor Thomas Keon said. "Furthermore, PNW has a significant number of faculty members at our two campuses, in Hammond and Westville, who are making important innovations in their fields of expertise. Together with our affiliation with the South Shore Leadership Center, this relationship will bring new opportunities for intellectual and business partnerships to benefit the entire region."
Purdue University Northwest will now host the independent 501(c)3 organization at its Portage Meeting Facility. The group, in turn, will "seek opportunities to support and augment PNW's research and economic development efforts across the region."
"We are thrilled to work with Purdue Northwest to continue building the Society of Innovators as part of a thriving Northwest Indiana community," said Gary Johnson, chair of the Society's board of directors and president of Mortar Net Solutions in Burns Harbor. "PNW's leaders and faculty members share the board's passion for encouraging the innovation, entrepreneurship and creativity that are vital to our region's growth and development."
Johnson and board members Maggi Spartz of the Unity Foundation of LaPorte County and Don Babcock of NIPSCO lobbied for a collaboration with a university that could include the development of new programming and research initiatives.
Backed by sponsors such as ArcelorMittal, Krieg DeVault and The Times Media Co., the society is known for awards such as fellowships and The Chanute Prize for Team Innovation.