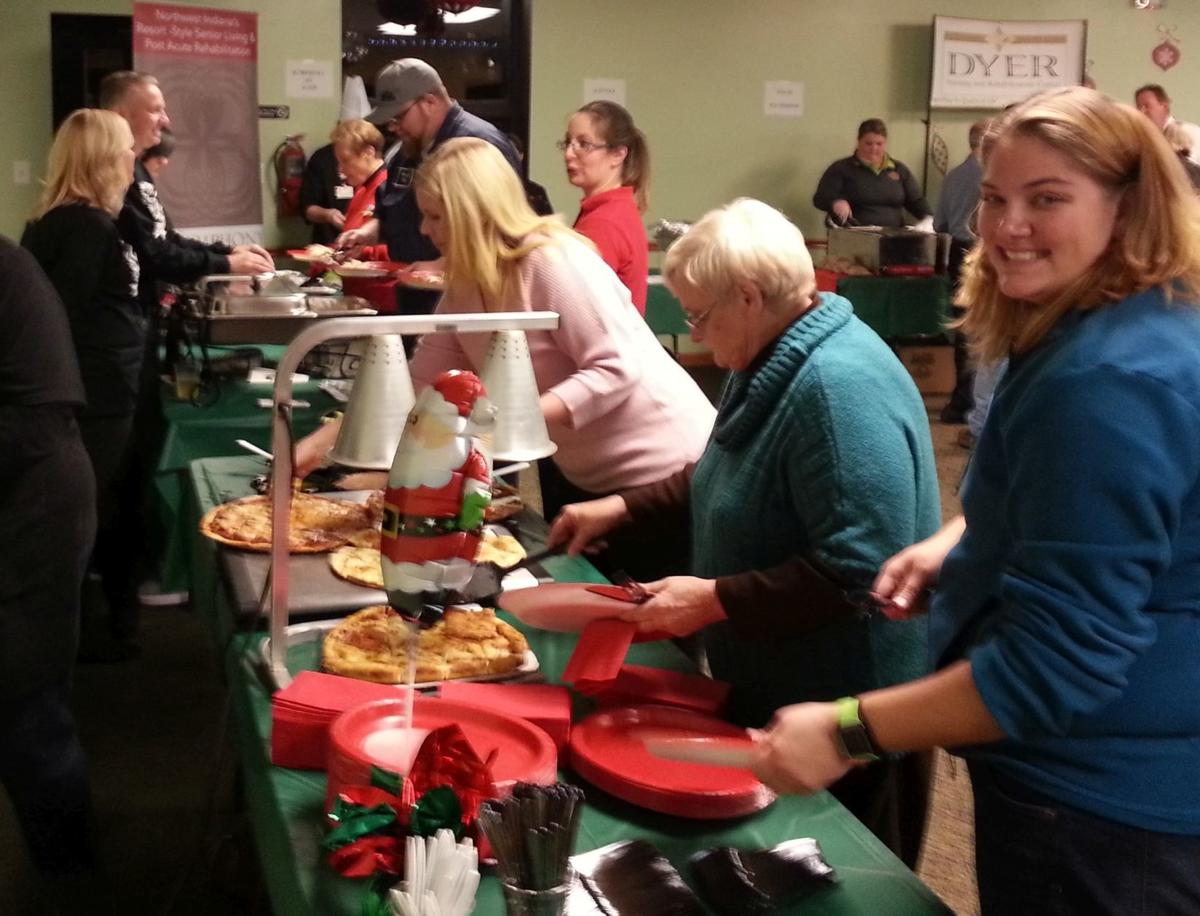 The Hammond and East Chicago chambers of commerce merged to form the Lakeshore Chamber of Commerce.
The Crown Point and Merrillville chambers joined forces to become the Crossroads Chamber of Commerce.
And the Highland and Griffith chambers teamed up to create the HighlandGriffith Chamber of Commerce.
Now the St. John and Dyer chambers have followed suit, combining to become the St. John Dyer Chamber of Commerce.
"St. John and Dyer have a shared school system and are both part of the Tri-Town," said Gina Fezler, vice president of the chamber's board of directors and vice president of treasury management at First Financial Bank in Schererville. "We saw an opportunity to grow together. There will be more opportunities for networking in a business environment, for fundraising, and for community-focused events."
Last month, the nine-member boards of each chamber voted unanimously to merge. The chamber will now be run by the merged 18 member volunteer board and be staffed by a part-time office manager in the chamber office at 9495 Keilman St., Ste. 10 in St. John.
"We feel we have strong leadership from the two presidents coming together," Fezler said. "We may eventually need an executive director as membership continues to grow."
The Dyer chamber represented 75 businesses while St. John had 200 active members, but there was some overlap, Fezler said. The group will keep the annual St. John corn roast and come up with a new fundraiser for Dyer.
Luncheons will still take place between 11:30 a.m. and 1 p.m. on the second Wednesday of every month at different venues. The chambers had traditionally held meetings at the VFW Hall in St. John and at the Plum Creek Center in Dyer, but the new chamber will rotate through larger venues because to accommodate larger attendance.
"This means greater networking and added exposure for our members," Fezler said. "We will look to spread the wealth around both communities and ensure both are treated equitably."
They may eventually reach out to the Schererville Chamber of Commerce about another merger to create a Tri-Town chamber of commerce, partly so the same businesses wouldn't have to attend as many different chamber functions.
"We share a school district and many organizations so we might think at some point about that," Fezler said.
In the short term, the larger chamber will look to sign up more businesses as members.
"There's definitely room for growth," she said.
The business news you need
With a weekly newsletter looking back at local history.