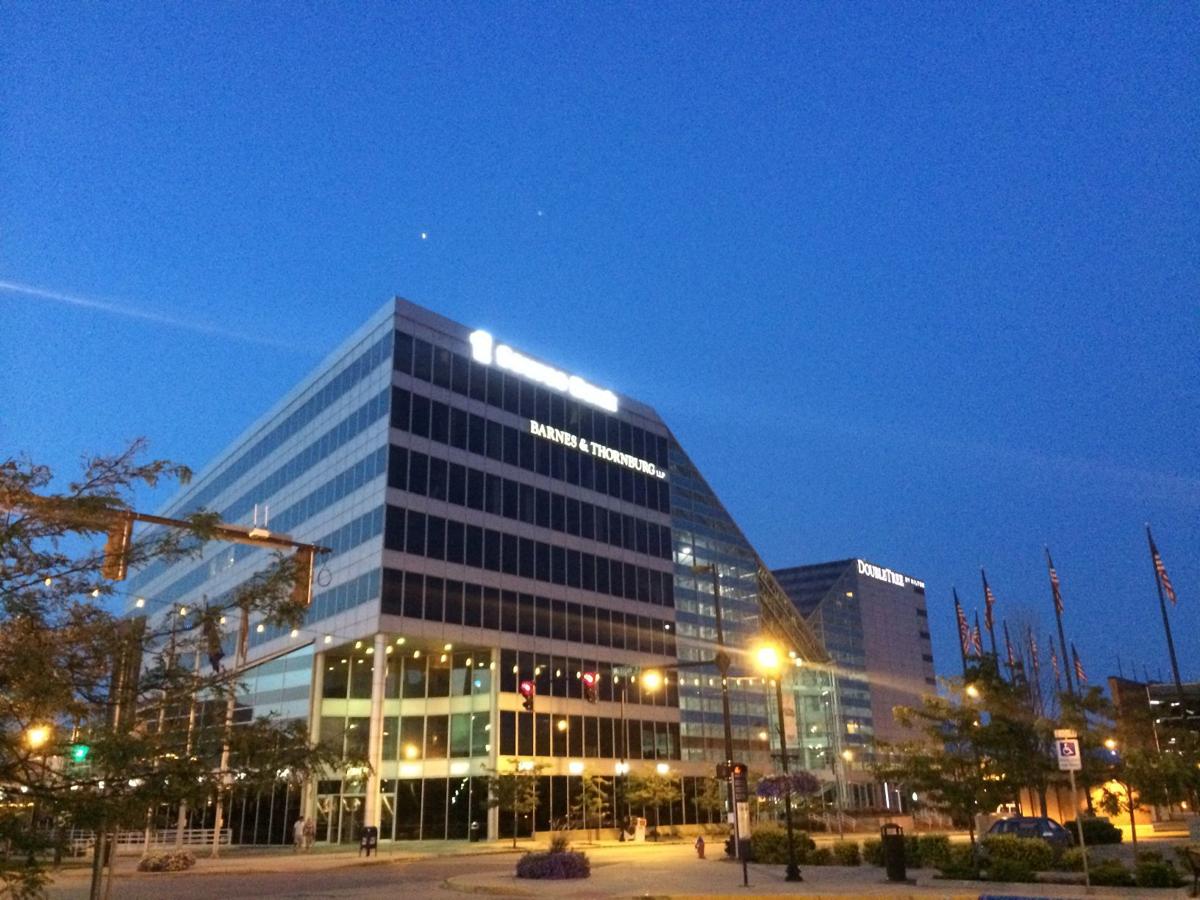 1st Source Corp., the parent company of 1st Source Bank, grew profits by 31.77 percent year-over-year to a record $21.96 million in the second quarter.
The South Bend-based bank, which has an extensive footprint in Porter and LaPorte counties, earned a record 84 cents per share in the second quarter, up from 64 cents in the second quarter of 2017. Its return on average assets grew to 1.43 percent and its return on average shareholders' equity increased to 11.96 percent.
"We are pleased with our record net income in the second quarter as 1st Source Corp. continues to experience healthy growth in loans and leases and deposits," CEO and Chairman Christopher Murphy III said. "Credit quality remains stable with some deterioration in the nonperforming loan ratio but with year-to-date net charge-offs of only $479,000 or 0.02 percent of average loans and leases. Average loans and leases were up a solid 10.73 percent for the quarter, compared to the same period a year ago. Average deposits were also up with a strong increase of 11.37 percent from this time last year."
The bank has grown year-to-date income by 24.96 percent. 1st Source made $41.08 million during the first six months of the year, as compared to $32.88 million during the same period in 2017. That's a net income per share of $1.57, as compared to $1.26 per share a year earlier. It continues to grow organically.
"We have had a busy summer with renovations in the South Bend region. In May, we celebrated the completion of our Granger Martin's banking center remodel, leading the way to bring side-by-side banking to the S.R. 23 corridor, in the Mishawaka-Granger area," Murphy said. "In August, we will complete the remodels for our BankMart and Granger banking centers. Also coming in August, we will open a banking center on the campus of Indiana University South Bend — subject to final regulatory approval. With many of our own colleagues achieving a diploma or attending classes at the University, it is an outstanding partner for us. This expansion will help build upon our already strong relationship with the University and underscores our commitment to relationship banking, distinctive convenience, and community partnerships."
1st Source's net interest income grew 15.94 percent in the second quarter as compared to the second quarter of 2017, while noninterest expense growth rose by 11.61 percent over the same period. Average loans and leases grew by $462 million, up 10.73 percent in the second quarter, while deposits shot up by 11.37 percent to $506.5 million.
But not all the bank's accomplishments were financial.
"We are pleased to announce that Forbes has identified 1st Source Bank as the top ranked bank headquartered in Indiana," Murphy said. "Forbes recently conducted a survey to rank the best banks and credit unions in every state. Banks and credit unions were rated by more than 25,000 respondents on overall recommendations and satisfaction, as well as five subdimensions: trust, terms and conditions, branch services, digital services, and financial advice. We remain grateful to our customers and the community for this award. As always, we are committed to providing outstanding service to our clients whether they prefer to bank with us in person, online, or with their mobile device using our highly rated app."