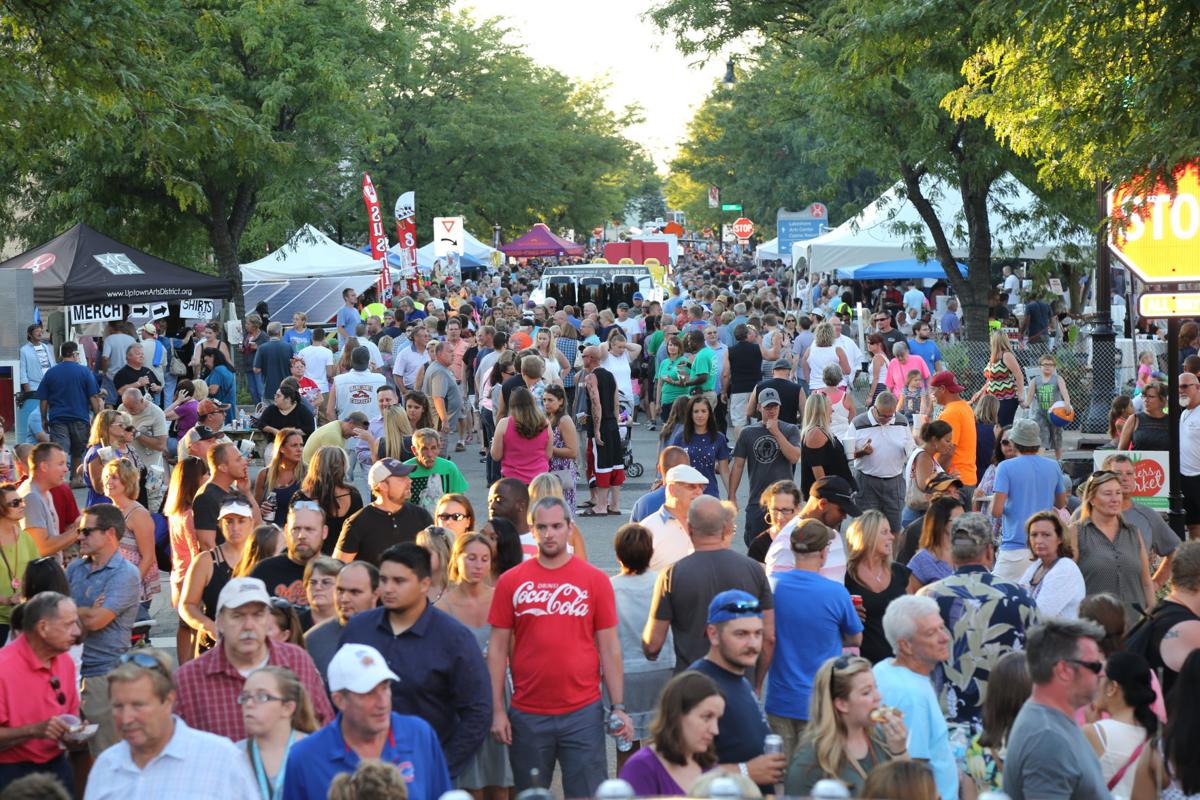 This upcoming weekend, when many visitors will be in town for the Great Lakes Grand Prix speedboat races, the Taste of Michigan City will bring dozens of local food vendors and a beer garden to the Uptown Arts District in downtown Michigan City.
Visitors can sample everything from Jamaican fare and soul food to sushi, barbecue and pizza.
The Michigan City Mainstreet Association is bringing back the 9th annual Taste of Michigan City from 4  to 11 p.m. Friday and noon to 11 p.m. Saturday. The Taste of Chicago-like food festival started in 2010 as a way to bring the lakefront city's restaurants to one place and get visitors to see the Uptown Arts District, which is filled with galleries, boutiques and eateries.
"Since its humble beginning in a small gravel lot, MCMA has pushed year after year to improve and grow this event," Michigan City Mainstreet Association President Ryan Laughlin said. "I have continually been inspired by the many tireless, passionate citizen volunteers that selflessly give their free time and diverse talents to provide this wonderful, exciting community amenity for the people of Michigan City. Over the years, it has truly been my joy to help create it and to watch it evolve into the vibrant celebration of people, community, and culture it is today. If this event is any indication of the spirit of Michigan City - and I believe that it is - then this city has a very bright future indeed."
The event will feature craft beer and wine from local breweries and wineries. Fifteen different bands will perform over the course of the weekend, including Fort Wayne rapper P-Lotus, the Michigan City Soul Steppers, singer-songwriter Deneza Jadol and The All Good Things Band. 
Newcomers at The Taste of Michigan City this year include Chickpea Fresh Mediterranean and Barker Pub. Returning vendors include Momma Sue's Catering and Cafeteria, Cool Runnings Restaurant and Bar, Smokey G's BBQ, Up-N-Smoke Rib Shack, Texas Most Wanted BBQ, Miller Pizza, South Shore Ovenworks, Albano's Pizza, The Rolling Stonebaker, Hokkaido, Rios Mexican Grill, Scartozzi's Trattoria, Bubbles Ice Cream Parlor and South Bend Chocolate Cafe.
Visitors can also get a sneak peek at the boats that will roar around Lake Michigan at 6 p.m. Saturday when the boat parade proceeds down Franklin Street.