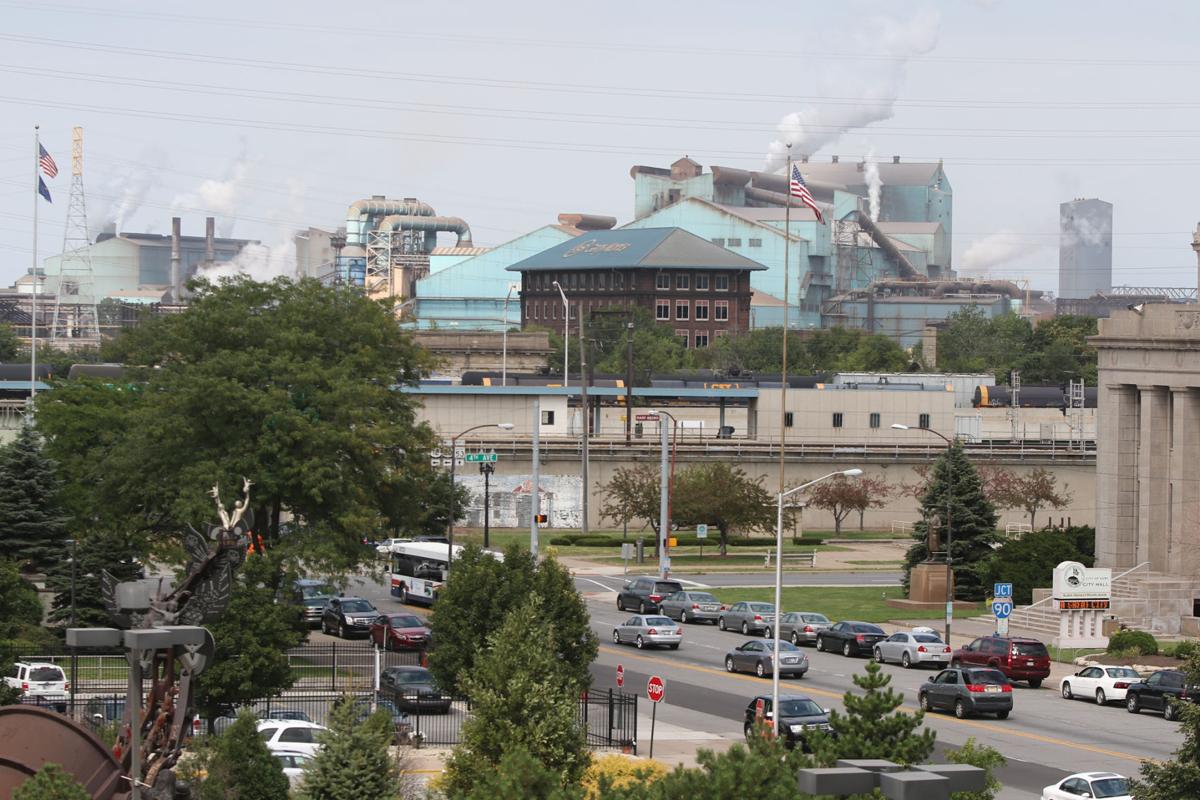 ATCO-Gary Metal Technologies LLC plans to shutter its Gary plant and lay off scores of employees, including 68 production workers.
The sheet metal factory at 2700 E. 5th Ave. made air conditioning and heating ducts, pipes and related products, such as mounting brackets and fittings.
Co-owner Frank "Bobo" Zudock died in November.
Owner David Strilich said the company was "shutting down," but would not answer any follow-up questions.
Jeff Hamilton, business representative with Sheet Metal Workers Local 20, said ATCO-Gary Metal Technologies planned to close by Jan. 31 and all the equipment was being sold off to a company in Nebraska. A total of 68 production workers represented by the union will lose their jobs along with office workers, Hamilton said.
One employee said more than 80 people, including non-union sales and office staff, were being laid off.
ATCO employees were told at the beginning of the month they would lose their jobs, Hamilton said.
"It's unreal," he said. "You'd like to think the economy's going well. ... The owner told us it's a mature market with a lot of push-down on pricing and a lot of large companies buying the smaller standalones." 
Gary Mayor Karen Freeman-Wilson said the company faced headwinds in its sector.
"We are always concerned when a business closes due to challenges in the competitive environment," she said. "We are aware of the decision that ATCO faces and will work with local labor unions and the Chamber of Commerce to determine whether this closure can be avoided." 
The office of U.S. Rep. Pete Visclosky, D-Merrillville, has been working with the union to try to find new jobs for displaced workers.
"I deeply regret to learn about the closing of ATCO-Gary Metal Technologies and the impact this has on all the employees and their families," Visclosky said. "In response to a request for assistance from the Sheet Metal Workers union, my office worked to connect them with the Center of Workforce Innovations. Should any impacted employee need any assistance during this difficult transition, I would encourage them to contact my office. This regrettable instance is a fresh reminder that we must continue to do all we can to support our manufacturing base and grow our regional economy."
Sandra Britton, who has worked at the company as a production worker almost 17 years, said ATCO-Gary Metal Technologies once employed more than 100 workers but that business slowed down significantly after Zudock became ill and died. She said workers had fewer orders to fill as the company lost customers.
"In 2014, 2015 and 2016, we had so much business we were working overtime," she said. "When Bobo was here, things were running smoothly."
Some workers had been at the company, which used to be called Gary Steel Products before new owners bought it in 2002, for 40 years, Hamilton said.
"They got handed their 40-year pins, that's how long it's been here," he said.
Some laid-off workers plan to retire. The union has directed others to openings at air conditioning ductwork manufacturing companies in Indianapolis and Nebraska.
"A couple workers are interested in Indianapolis, where the pay rate is similar," Hamilton said. "There's not much interest in moving to Nebraska."
Many experienced manufacturing workers will be out of work and hopefully can land at local factories, he said.
"The first couple days, everyone was upset," Hamilton said. "Everybody calmed down, and the reality of it is setting in. Our hearts break for them."
He encouraged anyone looking to hire manufacturing workers to call the Sheet Metal Workers Local 20 in Portage at 219-764-1900.