Steelworkers at the Midwest Plant in Portage and at East Chicago Tin voted unanimously to authorize a strike at U.S. Steel, as did their colleagues nationwide.
"At Woodland Park in Portage USW Local 6103 we had three meeting times at 8 a.m., 4 p.m. and 7:30 p.m. Thursday," said Michael Young, president of United Steelworkers Local 6103, which represents employees of the U.S. Steel's Midwest Plant in Portage. "Every member unanimously voted to authorize a strike against US Steel. Zero against strike authorization."
United Steelworkers union members also voted unanimously Thursday to authorize a strike at Great Lakes Works, Fairless, Irvin Works, the Edgar Thompson Plant and the newly reopened Granite City Works in downstate Illinois by St. Louis. The USW said in an update to members Friday afternoon that 15,000 "of our brothers and sisters at U.S. Steel facilities across the country unanimously granted strike authorization."
More union locals, including Local 2695 Office and Technical from Gary Works, headed to the polls Friday.
So far, it's a been a national wave of support for strike authorization, including with unanimous votes at USW Local 1014 and USW Local 1066 at Gary Works and at U.S. Steel facilities in Fairfield, Minntac, Clairton, Keetac, and Lorain.
"With all U.S. Steel locals nationwide voting in such large unanimous numbers, I think U.S. Steel needs to come to the bargaining table with an honest offer and stop trying to buy votes with promises of mediocre wage increases that don't keep up with inflation and possible bonuses while taking it all back in insurance premiums, higher out of pockets and deductibles," Young said. "The average retiree at my plant receives a $1,500 per month pension right now. To come to us with an offer to raise these retiree's premiums to $520 per month per person is not an honest offer we can ever agree to."
The Pittsburgh-based steelmaker, one of Northwest Indiana's largest employers, is demanding too much at a time when the American steel industry is finally thriving again, Young said.
"Our retirees are on fixed incomes and never get a raise once they retire," Young said. "To hit our most vulnerable populations with nearly triple premium costs and quintupling their deductibles is an insult to our legacy. I'm not putting my retirees in a position where they have to choose to eat or get their medicines. Not gonna happen." 
After steelworkers went three years without pay raises due to a downturn in the steel industry, the USW is fighting for pay raises, job security, and the preservation of health care and retiree benefits. The union said U.S. Steel has proposed multiple concessions, including a six-year contract with no raises in the final three years, much greater out-of-pocket costs for health care and cuts for retirees.
"They want to raise the insurance on people who are under 65 by over $350 a month," retired steelworker Denis Zamirowski said. "We have plenty of retirees before 65. I retired before 65. Stay out of our insurance. Keep it affordable."
U.S. Steel is projected to turn a $1.8 billion profit this year at a time when steel prices are over $900 a ton. The company can afford to take care of workers and retirees, Zamirowski said.
"I get a decent pension right now, but taxes are going up and everything else," Zamirowski said. "They're making good money. They need to increase the wages and keep the insurance affordable."
Gallery: Steelworkers rally in Gary
Steelworkers rally in Gary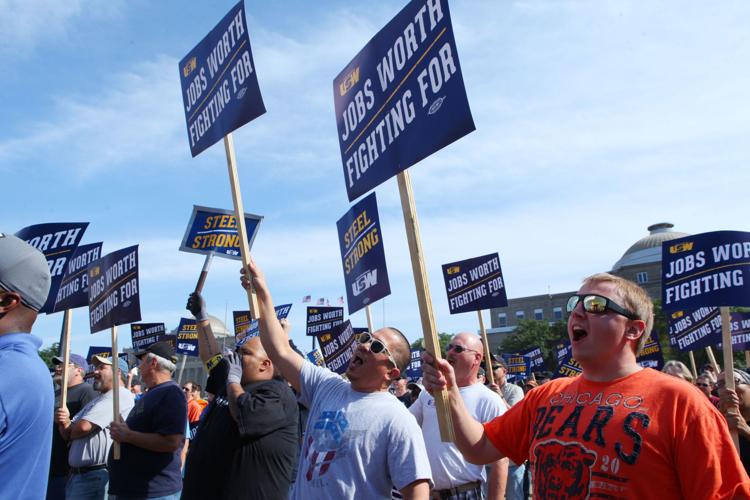 Steelworkers rally in Gary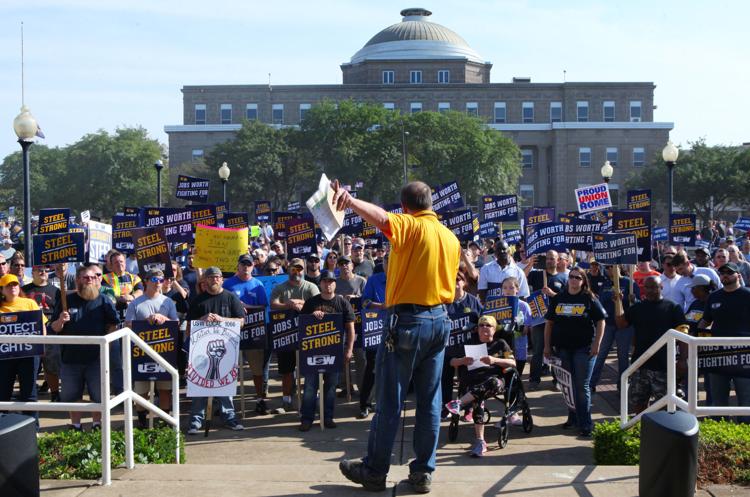 Steelworkers rally in Gary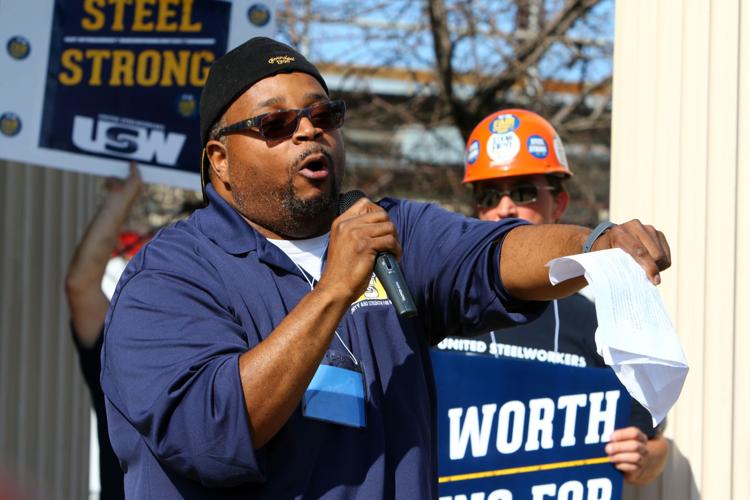 Steelworkers rally in Gary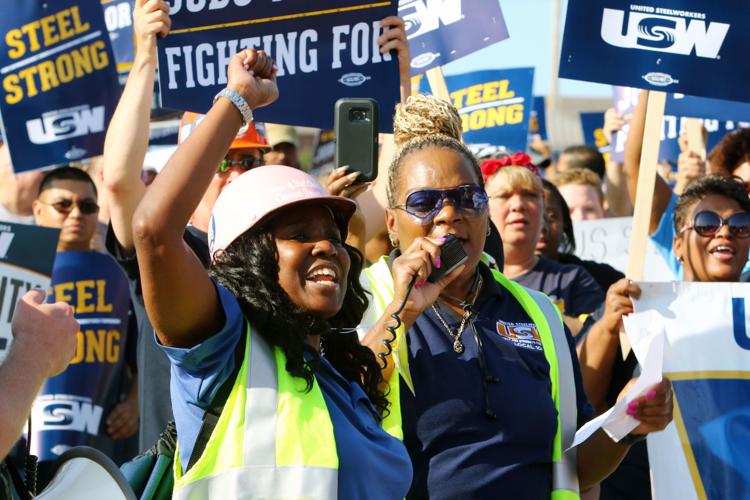 Steelworkers rally in Gary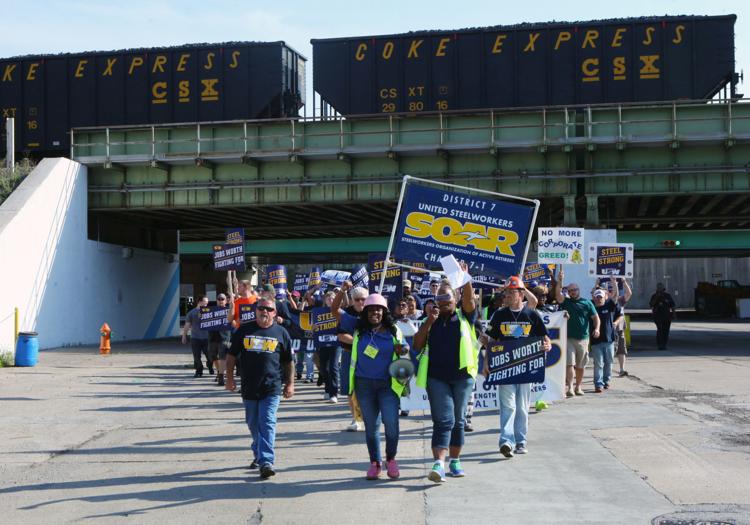 Steelworkers rally in Gary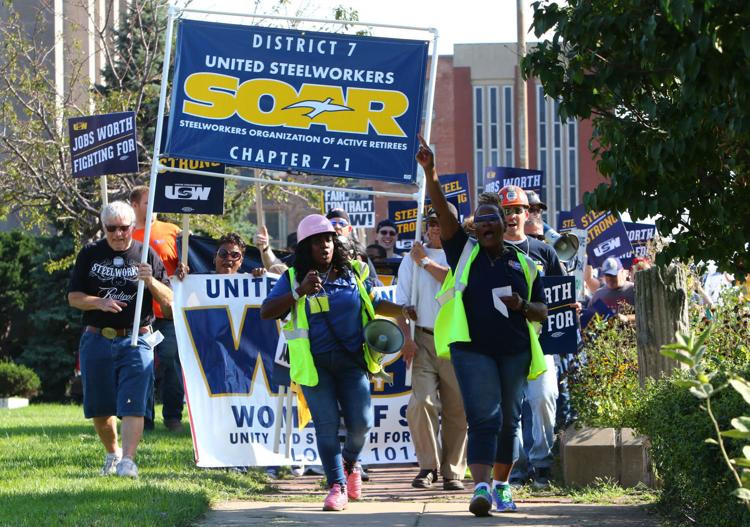 Steelworkers rally in Gary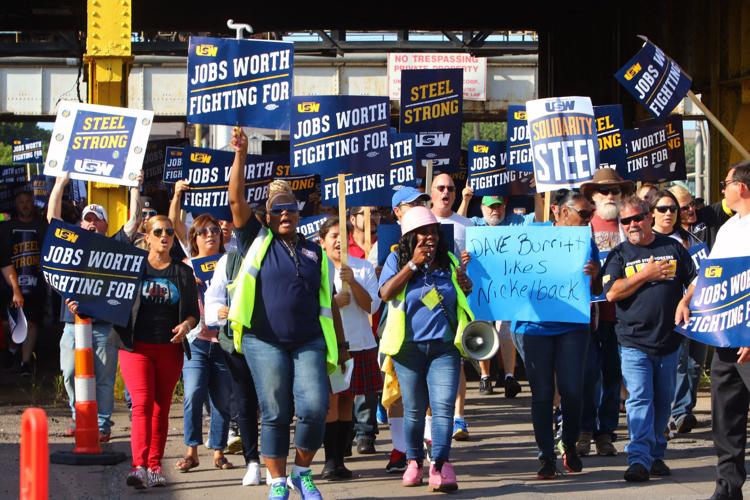 Steelworkers rally in Gary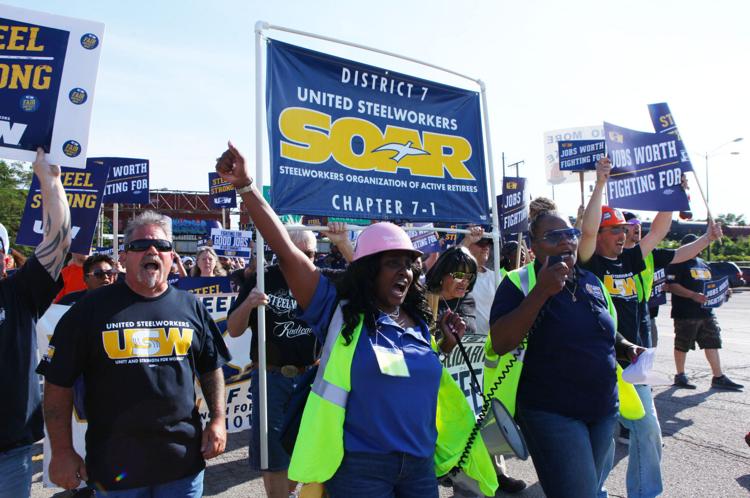 Steelworkers rally in Gary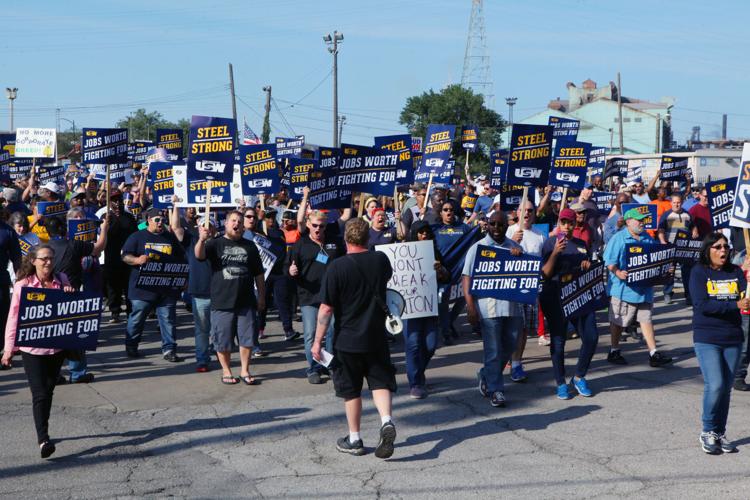 Steelworkers rally in Gary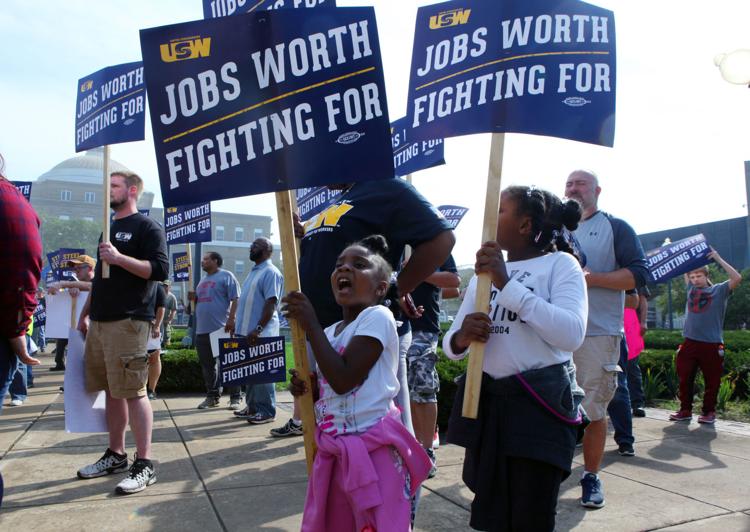 Steelworkers rally in Gary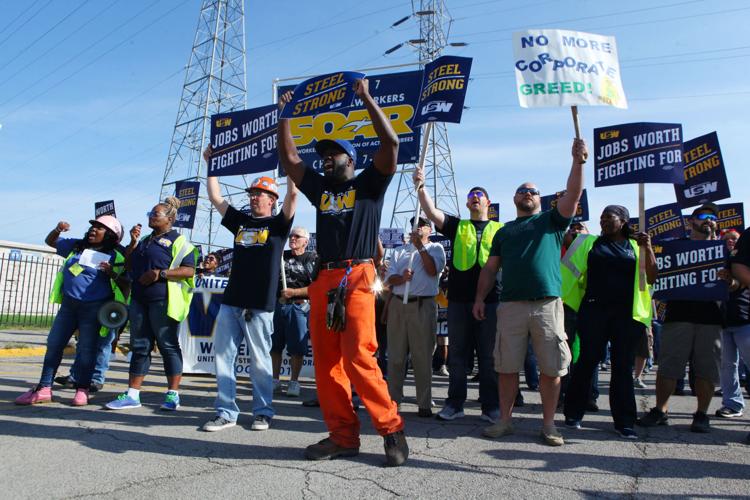 Steelworkers rally in Gary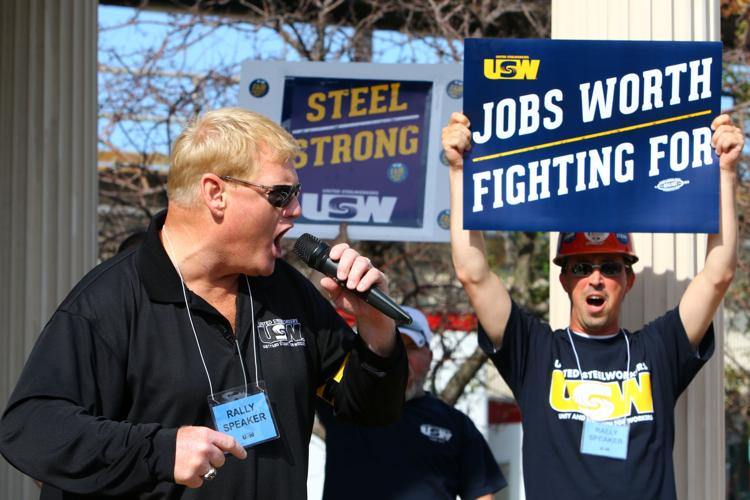 Steelworkers rally in Gary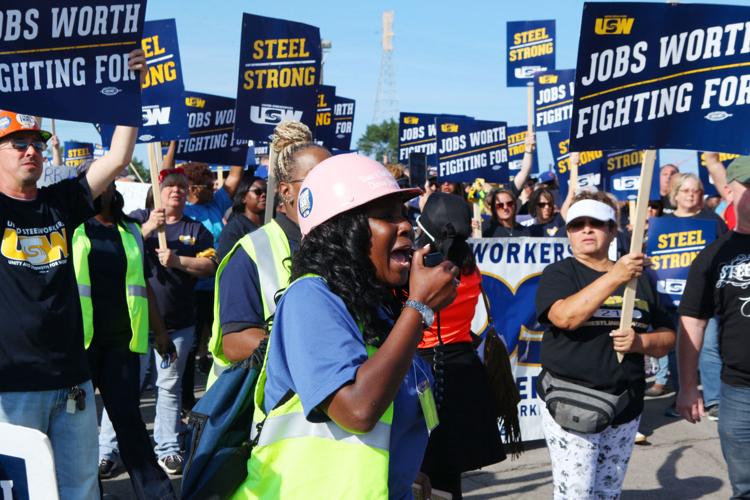 Steelworkers rally in Gary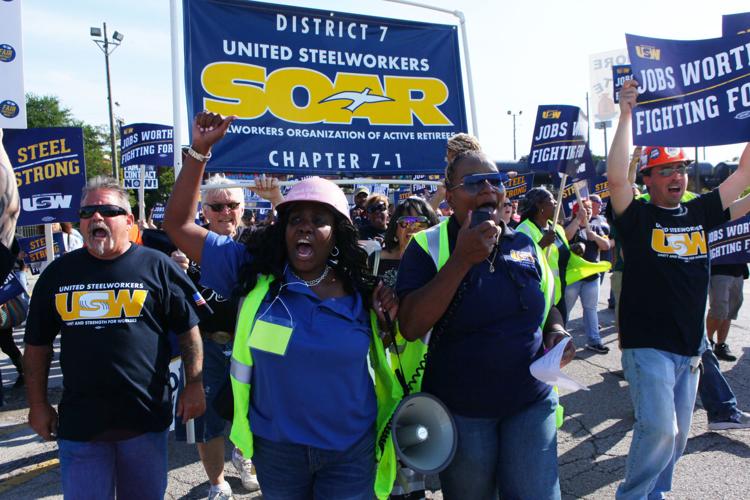 Steelworkers rally in Gary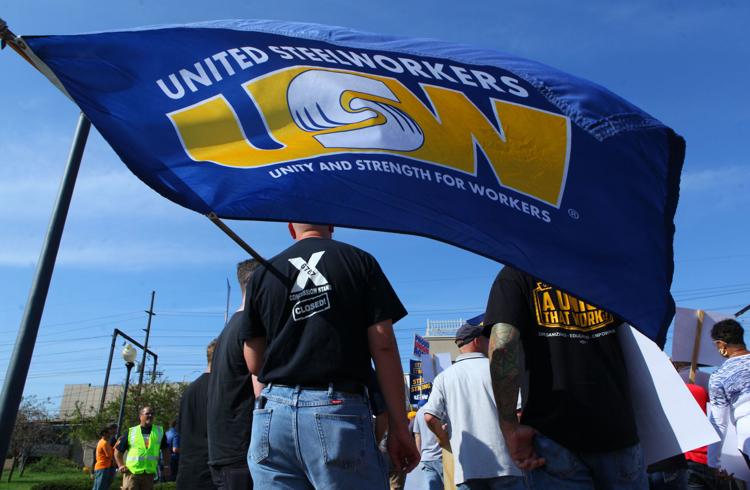 Steelworkers rally in Gary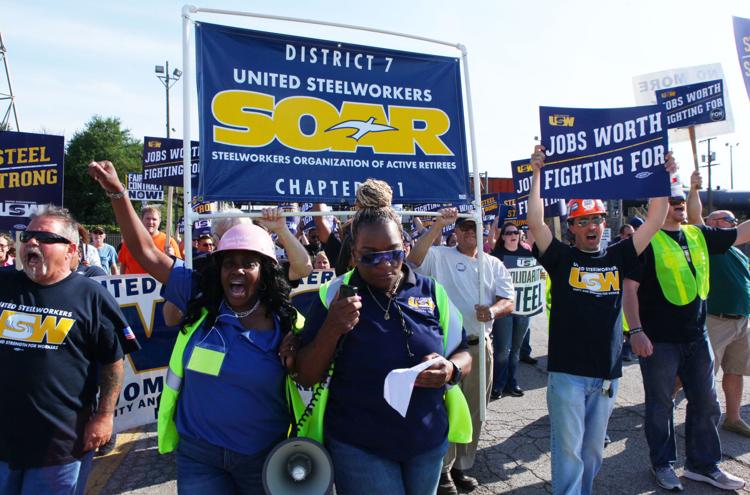 Steelworkers rally in Gary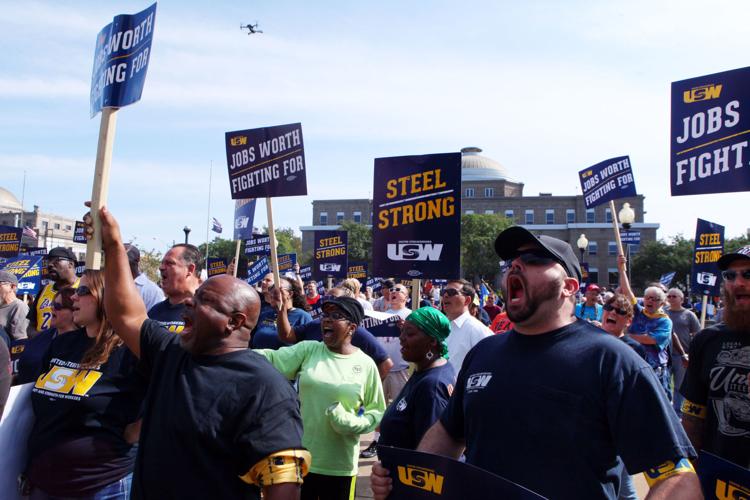 Steelworkers rally in Gary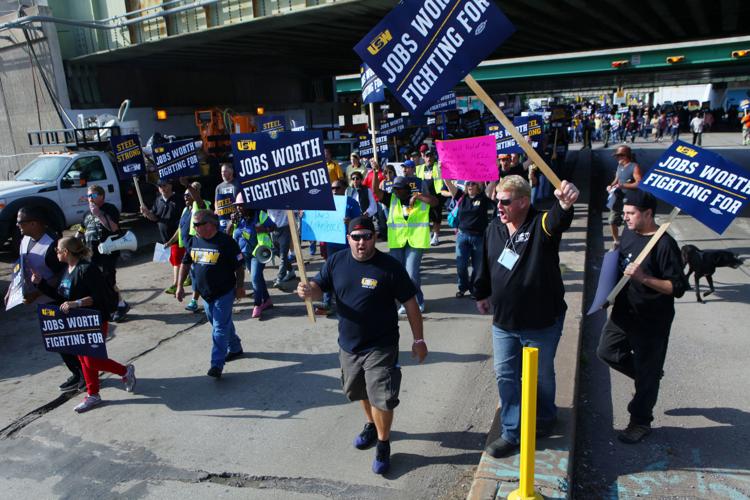 Steelworkers rally in Gary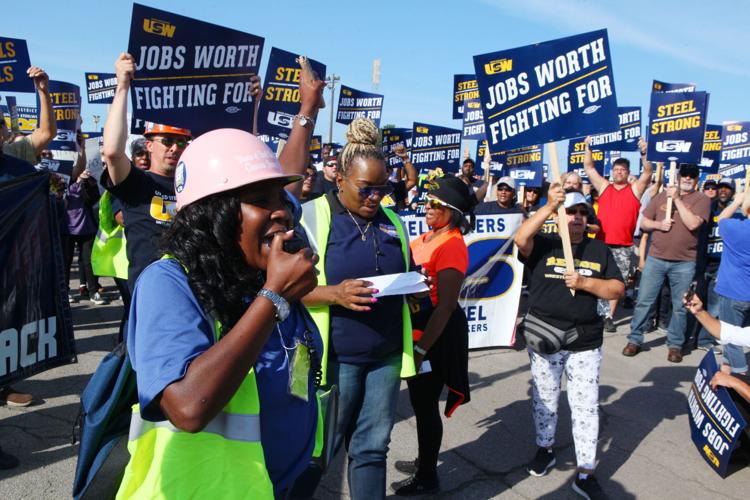 Steelworkers rally in Gary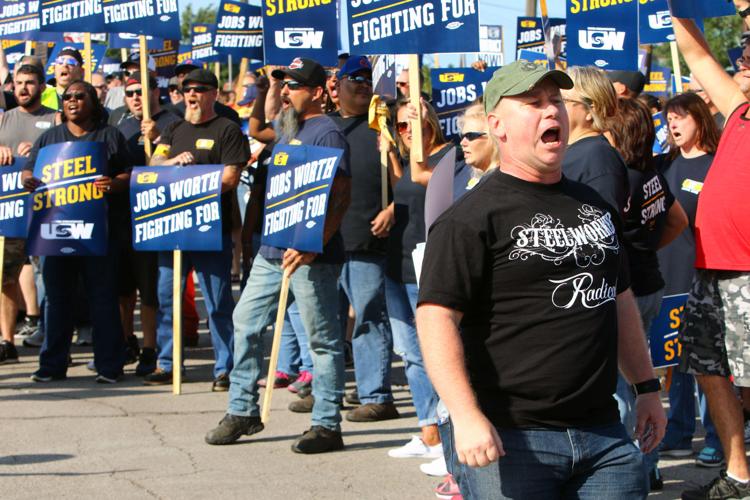 Steelworkers rally in Gary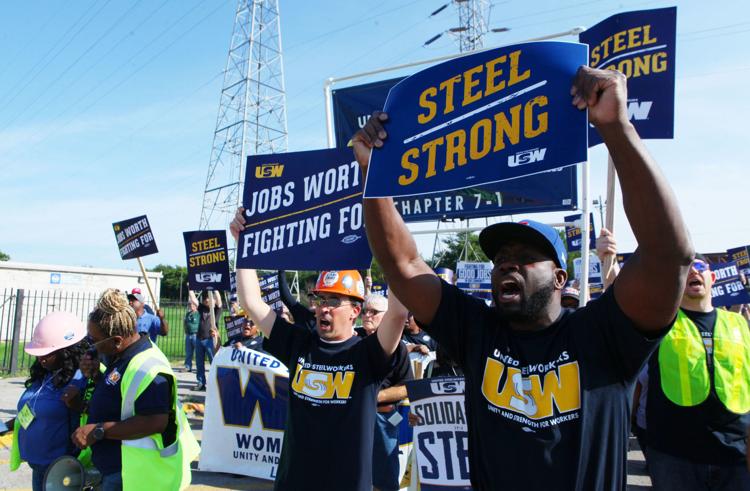 Gallery: Steelworkers rally in Gary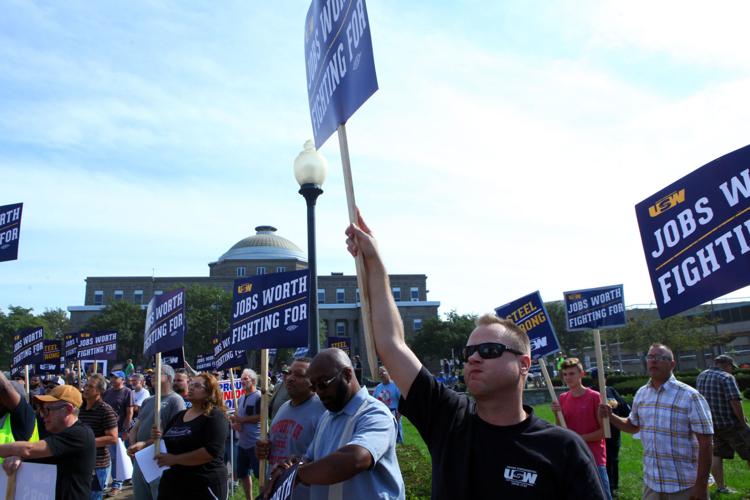 Gallery: Steelworkers rally in Gary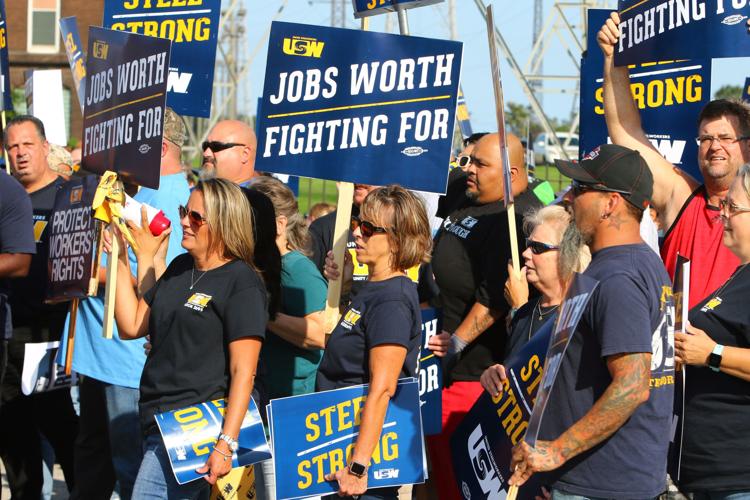 Gallery: Steelworkers rally in Gary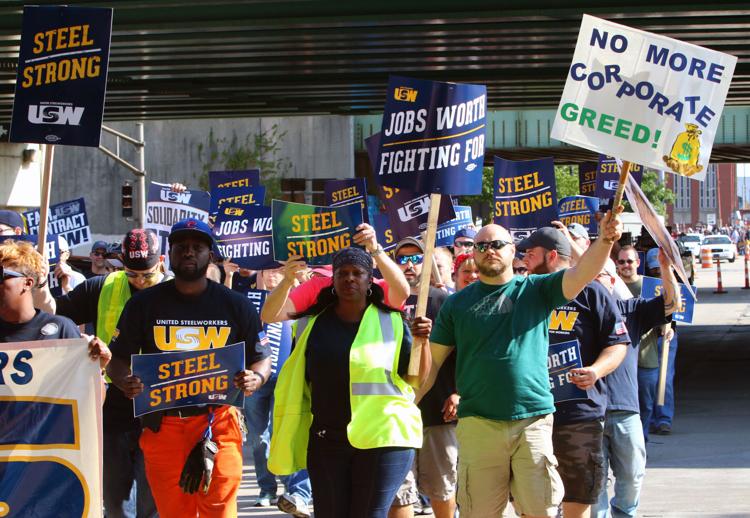 Gallery: Steelworkers rally in Gary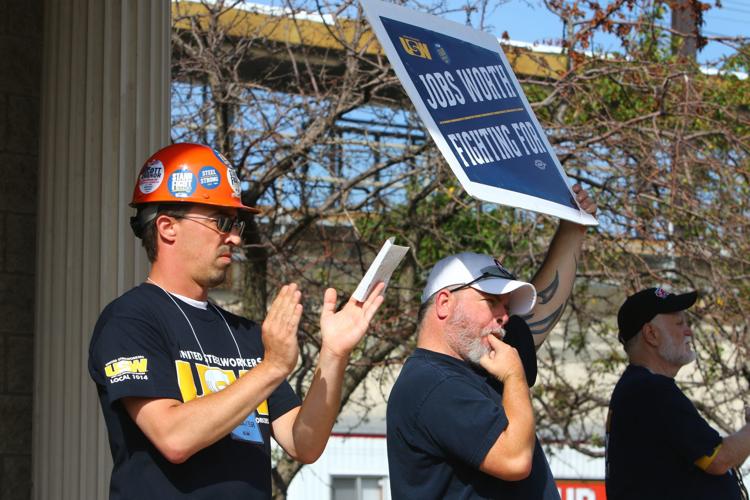 Gallery: Steelworkers rally in Gary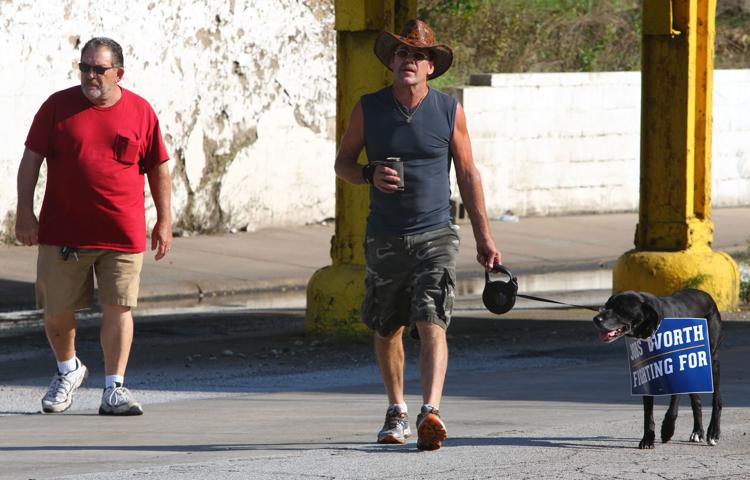 Gallery: Steelworkers rally in Gary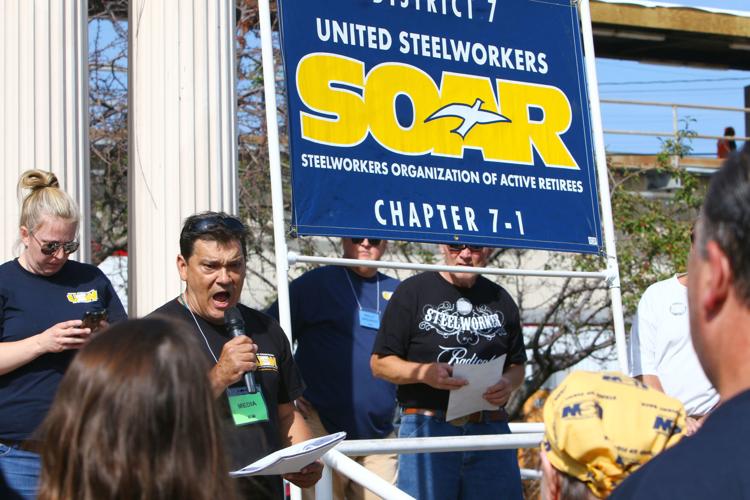 Gallery: Steelworkers rally in Gary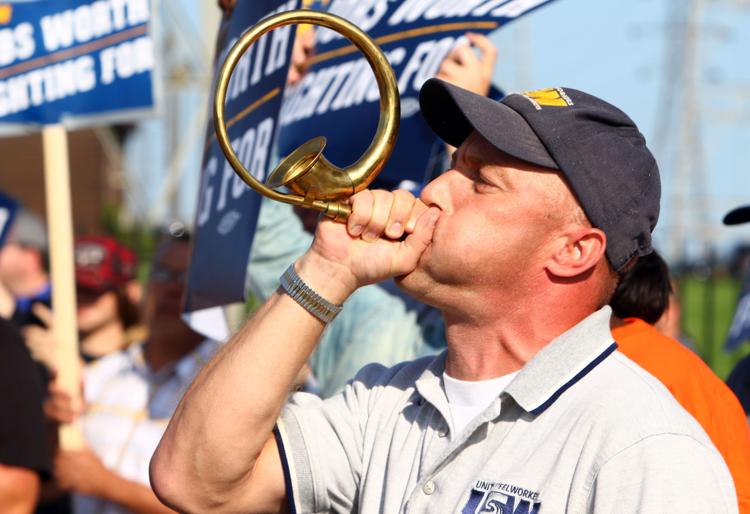 Gallery: Steelworkers rally in Gary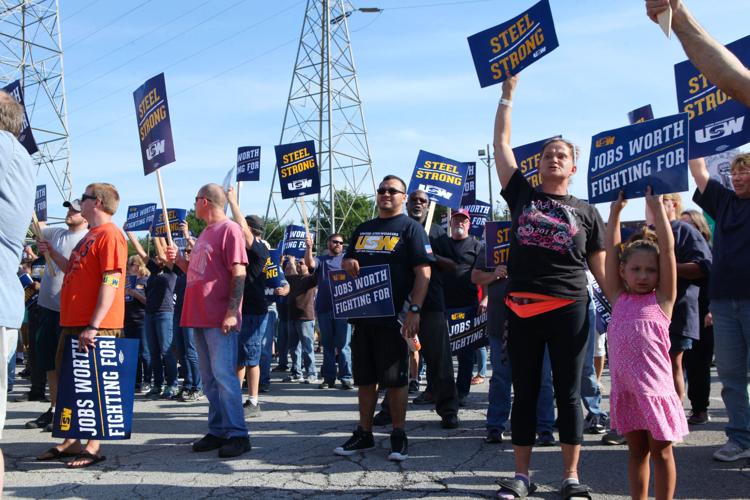 Gallery: Steelworkers rally in Gary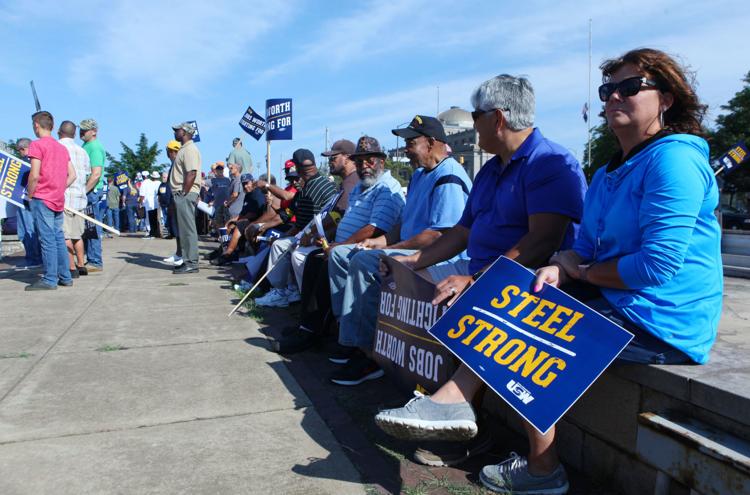 Gallery: Steelworkers rally in Gary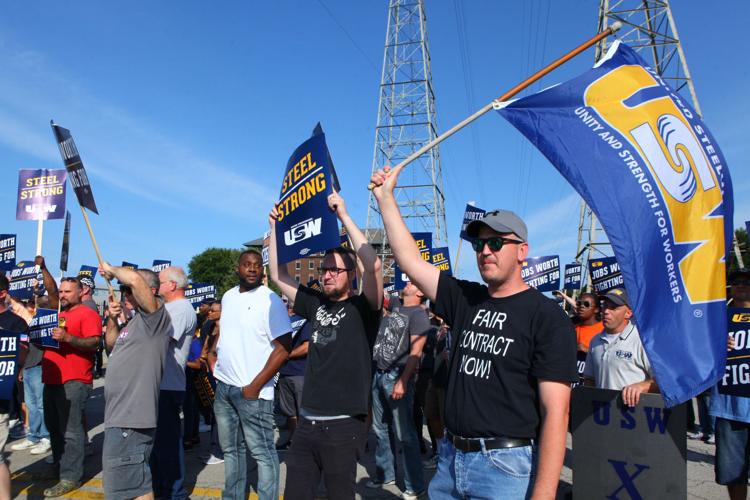 Gallery: Steelworkers rally in Gary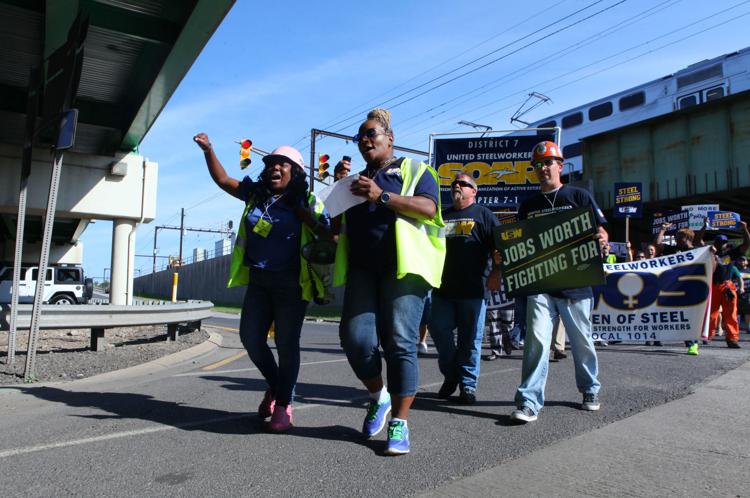 Gallery: Steelworkers rally in Gary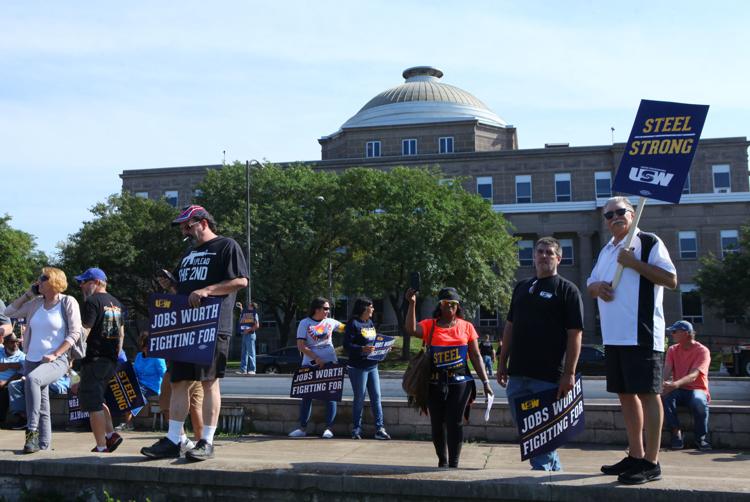 Gallery: Steelworkers rally in Gary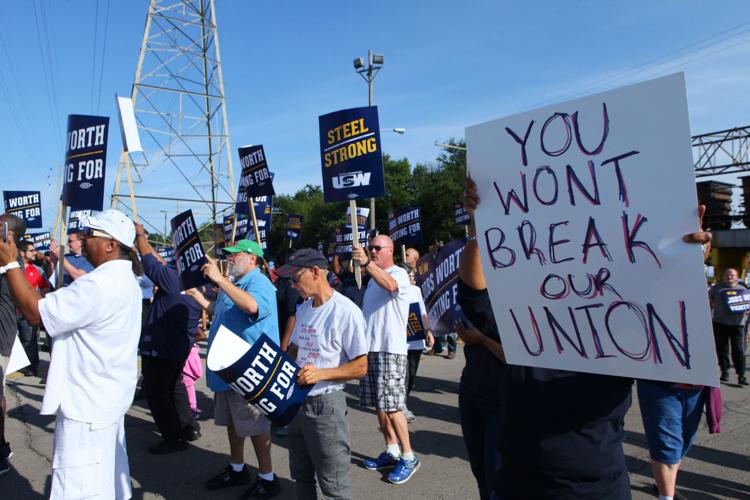 Gallery: Steelworkers rally in Gary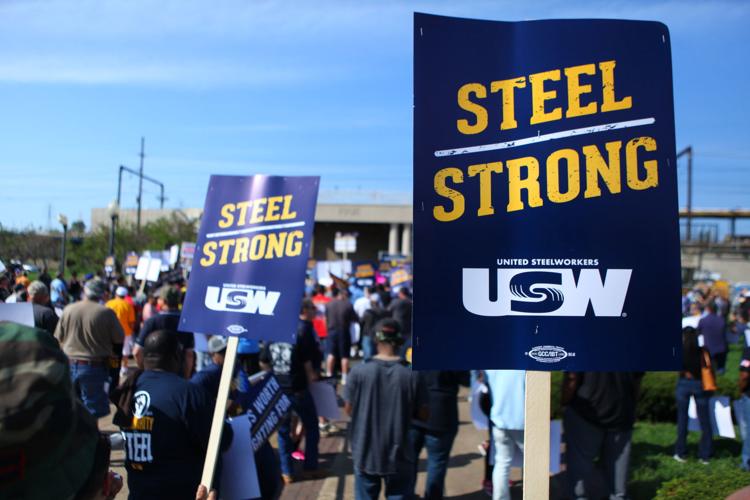 Gallery: Steelworkers rally in Gary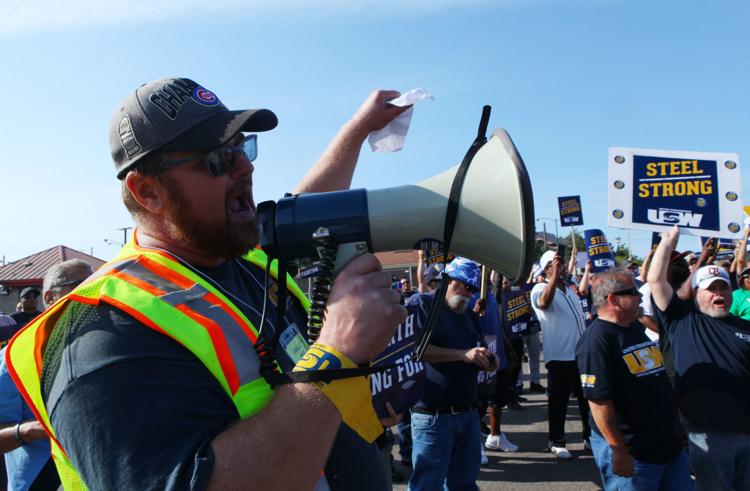 Gallery: Steelworkers rally in Gary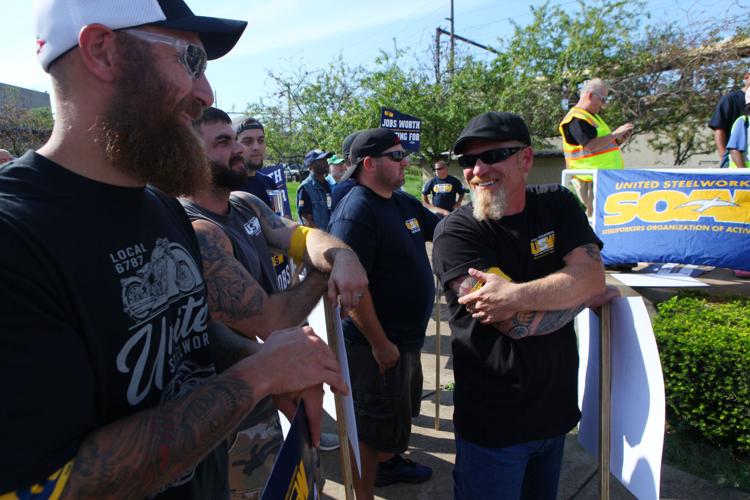 Gallery: Steelworkers rally in Gary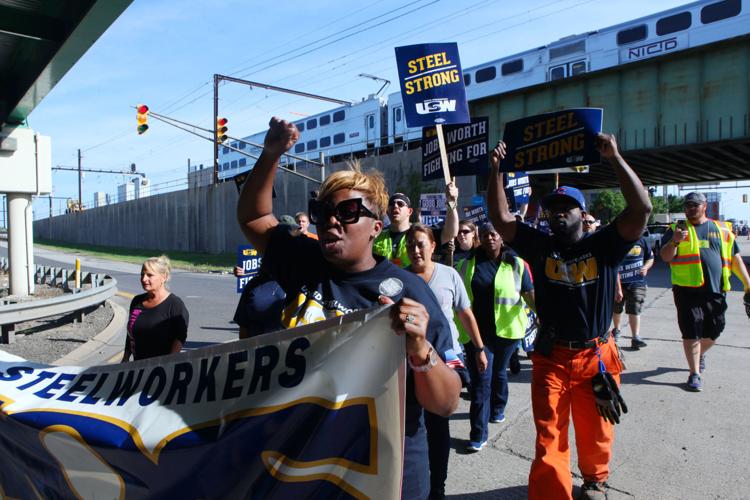 Gallery: Steelworkers rally in Gary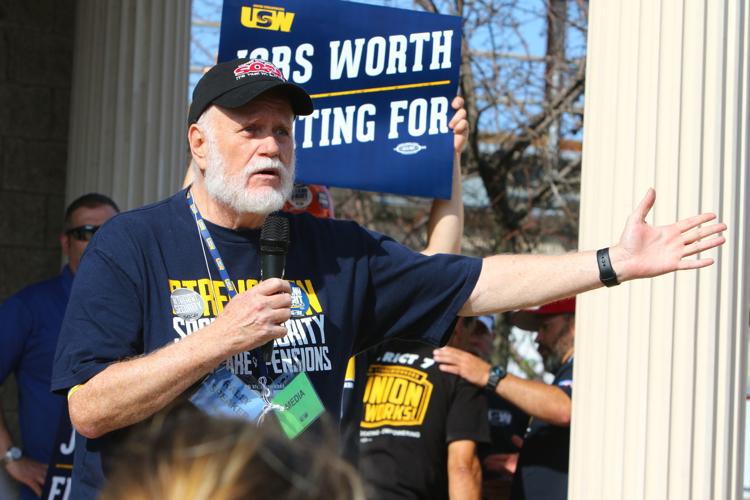 Gallery: Steelworkers rally in Gary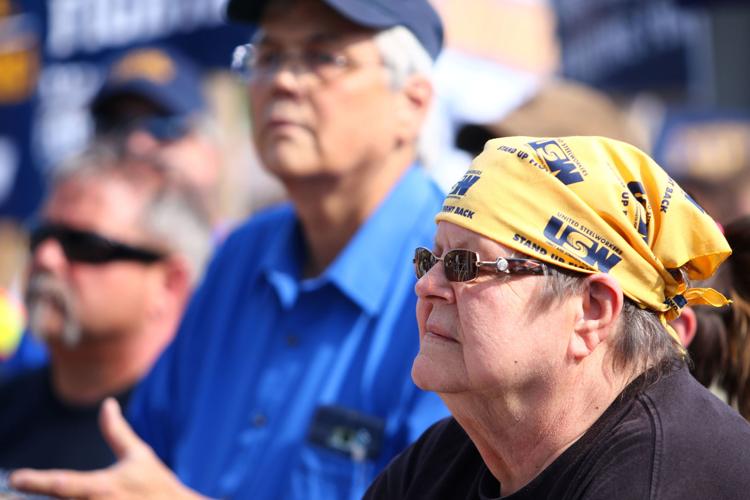 Gallery: Steelworkers rally in Gary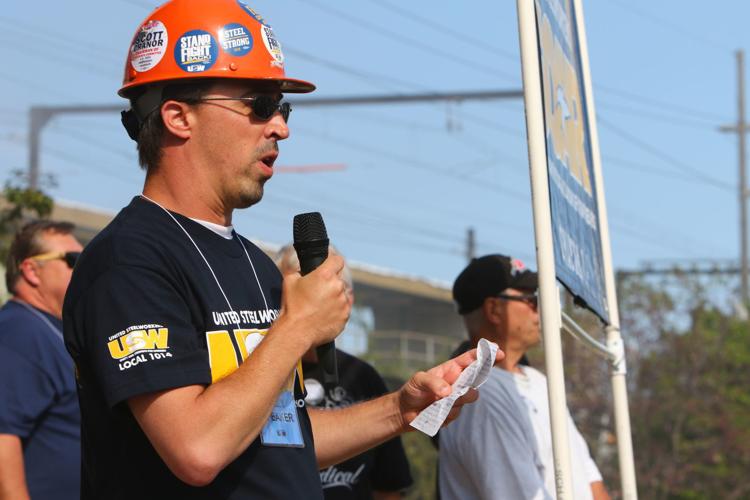 Gallery: Steelworkers rally in Gary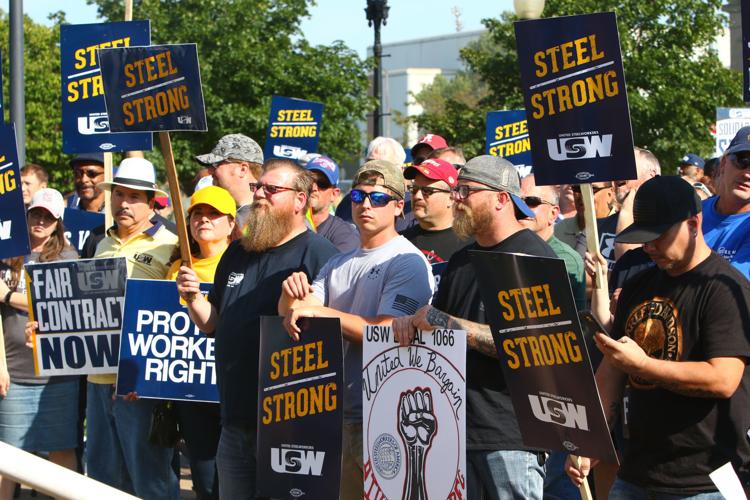 Gallery: Steelworkers rally in Gary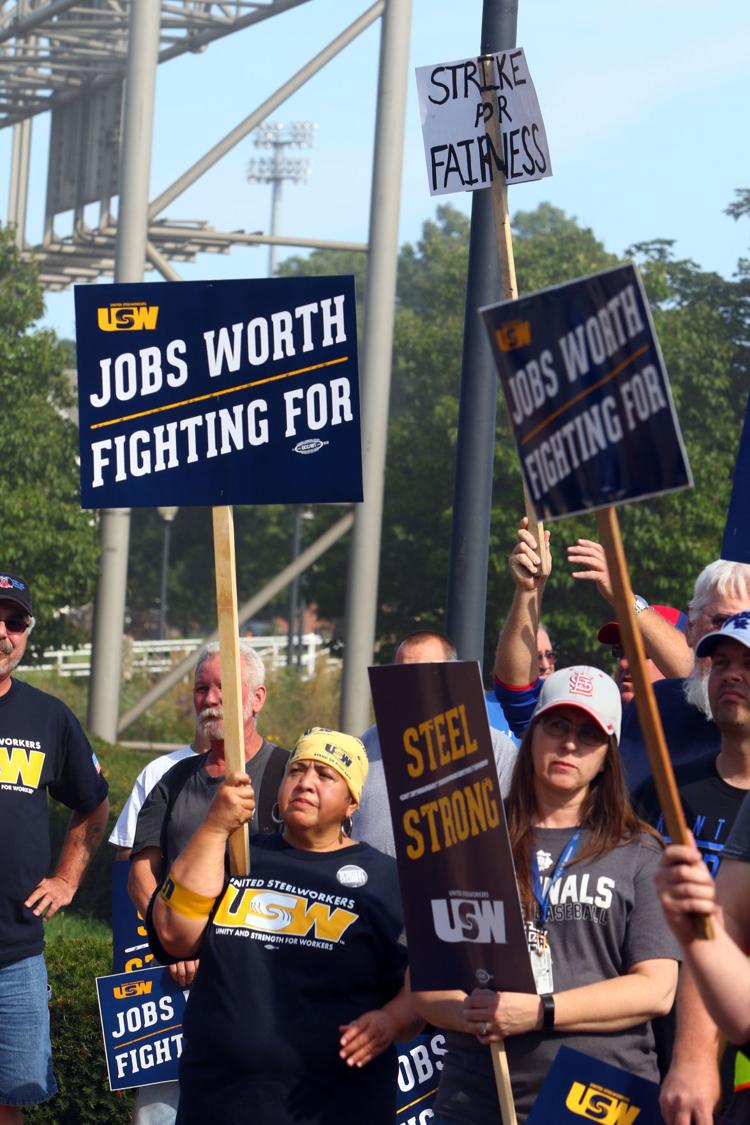 Gallery: Steelworkers rally in Gary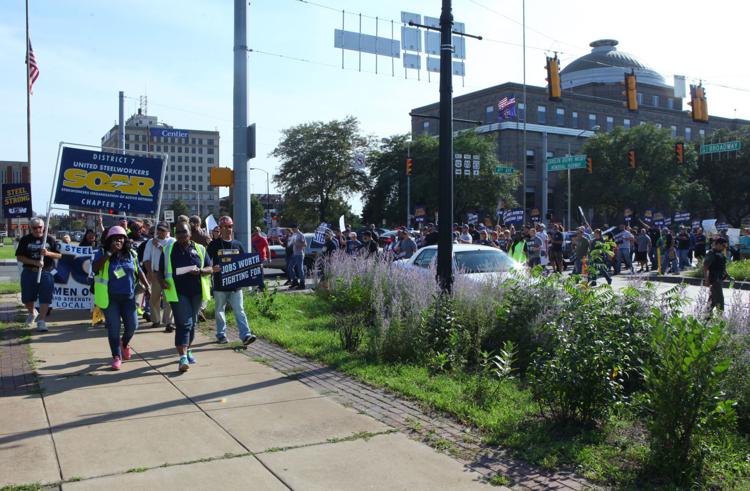 Gallery: Steelworkers rally in Gary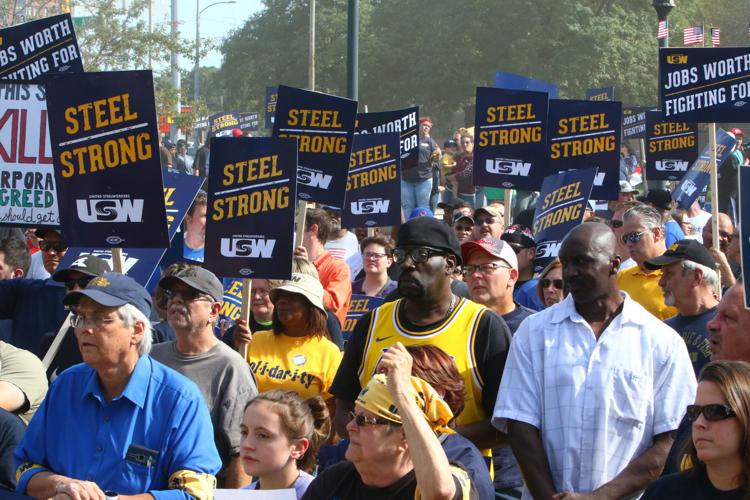 Gallery: Steelworkers rally in Gary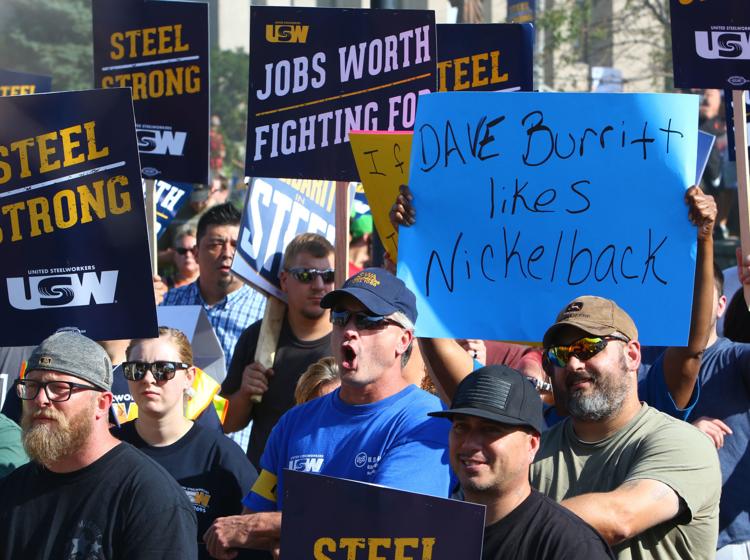 Gallery: Steelworkers rally in Gary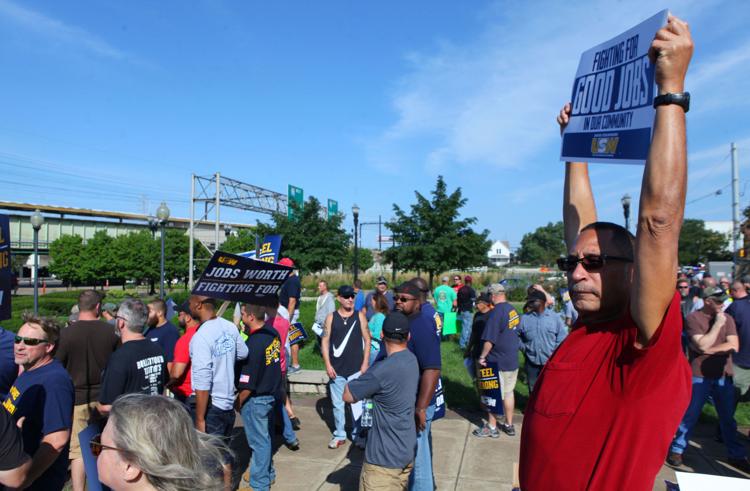 Gallery: Steelworkers rally in Gary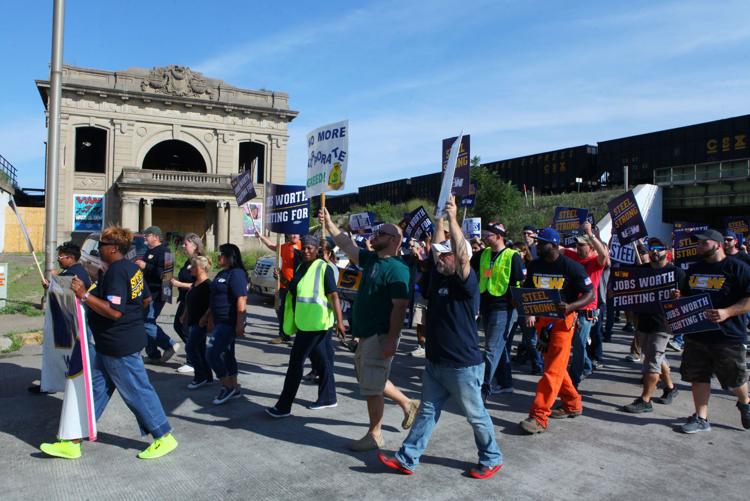 Gallery: Steelworkers rally in Gary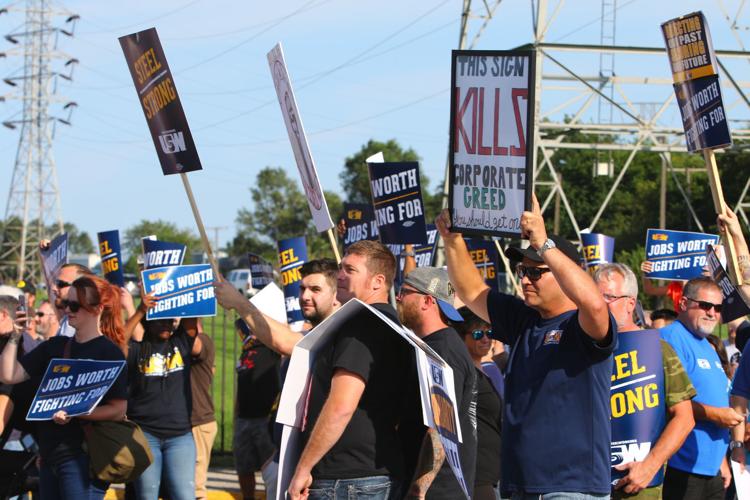 Gallery: Steelworkers rally in Gary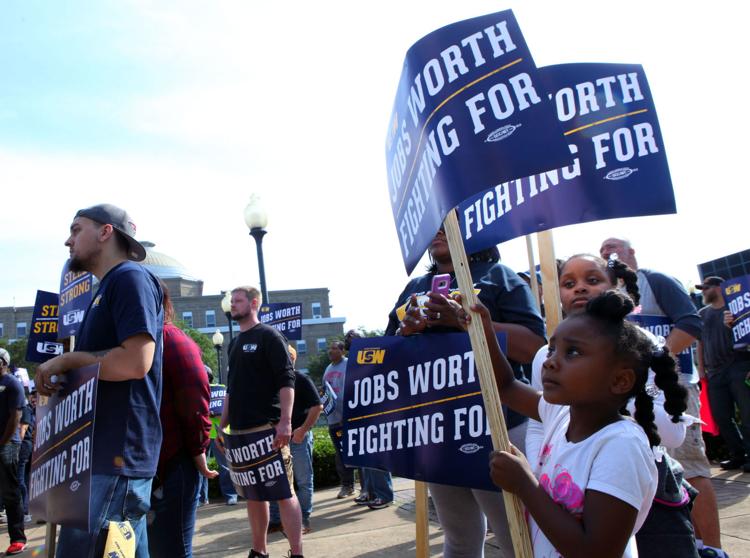 Gallery: Steelworkers rally in Gary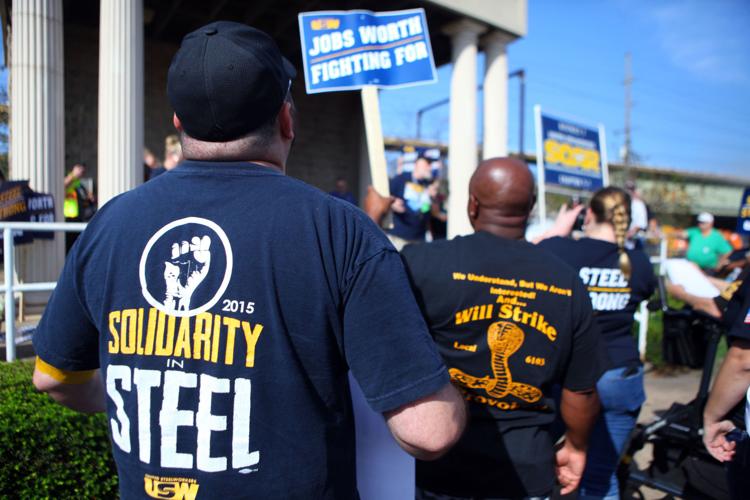 Gallery: Steelworkers rally in Gary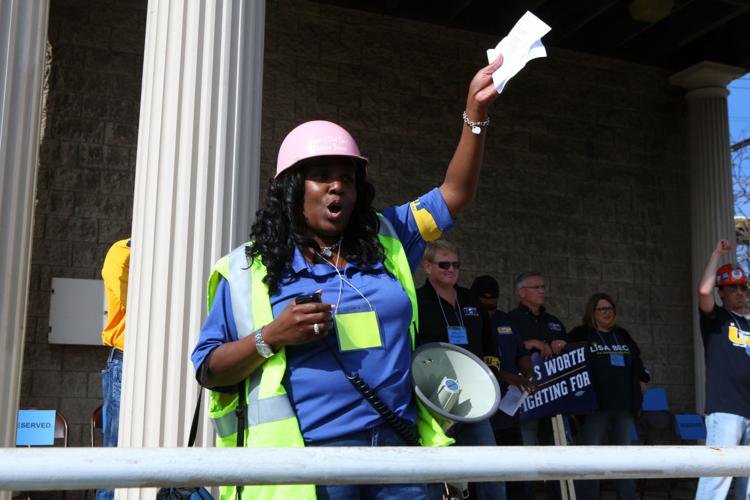 Gallery: Steelworkers rally in Gary