The United Steelworkers union said U.S. Steel's latest contract proposal wouldn't deliver what the company promises. The union said the proposal would shift health care costs to workers, who would end up paying $145 per month for health and dental care and $2,000 more a year in higher deductibles, drug copayments and coinsurance.
The USW is working on a counterproposal that would preserve benefits, fix pension issues, and include "real" pay raises for workers, who are paid between $20.45 an hour and $27.52 an hour under the last contract negotiated in 2015.
U.S. Steel originally proposed charging steelworkers $237 a month for medical and dental coverage, which it reduced to $125 a month for medical and $20 per month for dental. The USW has wanted to preserve health care benefits that were hard-won over decades of collective bargaining and said the company's proposed plan "doubles the deductibles, coinsurance and out-of-pocket maximums compared to the current PPO plan."
"They also say that at the end of the year they'll reimburse you $125 per month for medical," the USW said in an update to members. "First, the reimbursement will be treated as income, and you can expect about a 35 percent reduction due to taxes and deductions. Secondly, your coverage is decreased. So every time you use the coverage, you'll be paying more and they will try to pass all this off as costs covered by the end-of-year reimbursement."
U.S. Steel and USW returned to the bargaining table in Pittsburgh Wednesday after steelworkers around the country voted for a strike authorization last week.
"It is becoming clear that the company has been surprised by the level of anger and solidarity you've displayed," the USW said in an update to members.
U.S. Steel proposed a six-year contract that it says includes a 4 percent raise next year, five annual 2 percent raises and $19,000 in "guaranteed pre-tax cash payments," including a $4,000 signing bonus that would be paid within 30 days. USW told members the proposal offers "worse health care benefits, no new money and sleight of hand with wages."
The company originally proposed a six-year contract with raises of 4 percent, 3 percent, and 3 percent, followed by three years of 1 percent pay increases coupled with profit-sharing bonuses that may or may not have ever materialized.
You have free articles remaining.
Keep reading for FREE!
Enjoy more articles by signing up or logging in. No credit card required.
"This morning they proposed the same six-year term and dropped their variable bonus scheme, proposing wage increases at 4 percent, 2 percent, 2 percent, 2 percent, 2 percent and 2 percent. So they took the 1 percent from the previously proposed increases in years 2 and 3 and slid it back to years 4 and 5 and then seemingly added another 1 percent to their last offer," USW said in its update to members. "It's important, though, to understand the time-value of money and realize that they'll save money by keeping the 1 percent longer before it goes into our paychecks. After sorting everything out, we believe this is essentially the same or even a less costly wage proposal to them."
USW also said the proposed bonus of up to $19,000 partly consisted of profit-sharing bonuses steelworkers already earned and partly of a "bribe of $1,500 a year to give up your current health care coverage" in favor of a high-deductible plan that would shift costs from the company to workers.
"First the proposal includes the original $4,000 signing bonus. U.S. Steel then adds the $6,000 of your 3rd- and 4th-quarter profit-sharing payments, this time sliding forward payment," USW said in an update to members. "As you have figured you have already earned these payments ... Then they try to intimidate and stampede you to accept their deal by including an unrealistic self-imposed deadline of ratification by Sept. 22."
Steelworker Lewis Graff said workers face dangerous conditions every day and just want to be paid a fair amount.
"We steelworkers face death, injury and a harsh work environment on a daily basis and do so willingly because we love what we do," he said. "We just wish the company felt the same way about us. Don't cut our healthcare. We need that when we can no longer breathe right from ammonia fumes or other harsh chemicals we're inhaling. Don't cut our retirement. Most of us have devoted our entire lives to this mill, we would like to enjoy our last few years outside the plant. Don't cut our pay. We are not the unskilled workers you think us to be. It takes education to run your mills at the capacity they are running."
Gallery: 1959 steel strike
1959 steel strike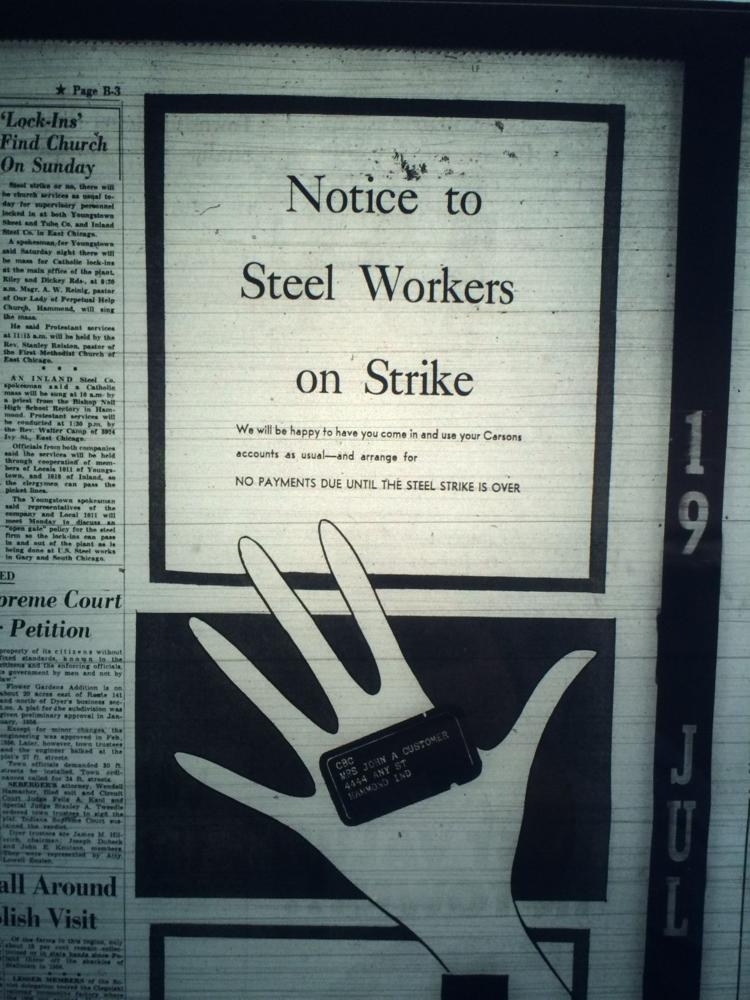 1959 steel strike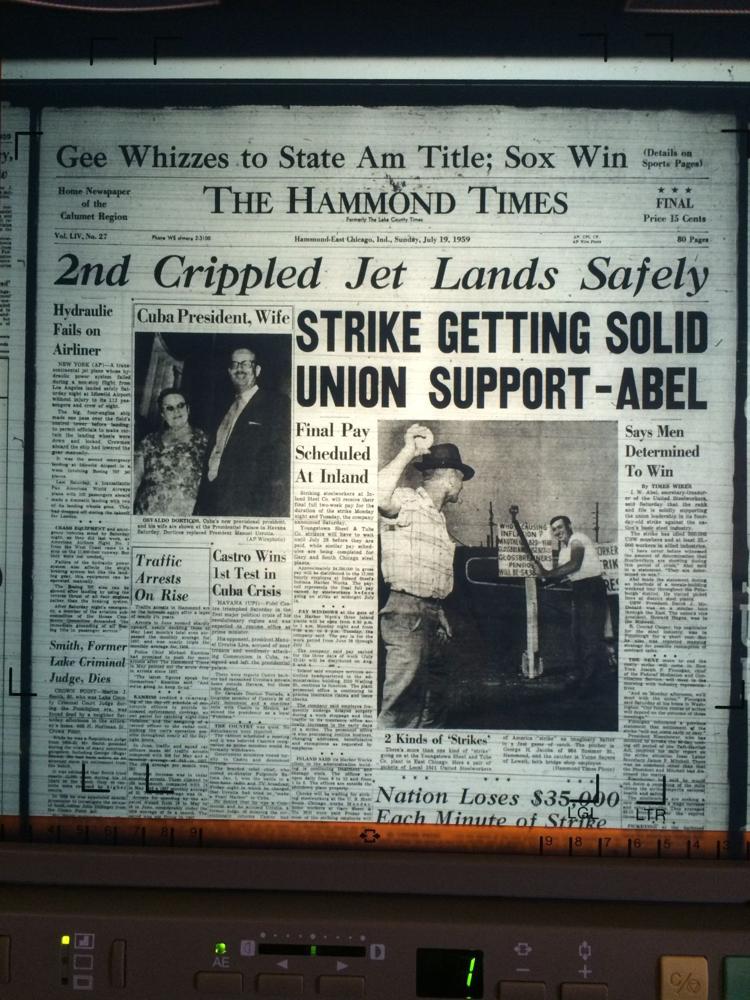 1959 steel strike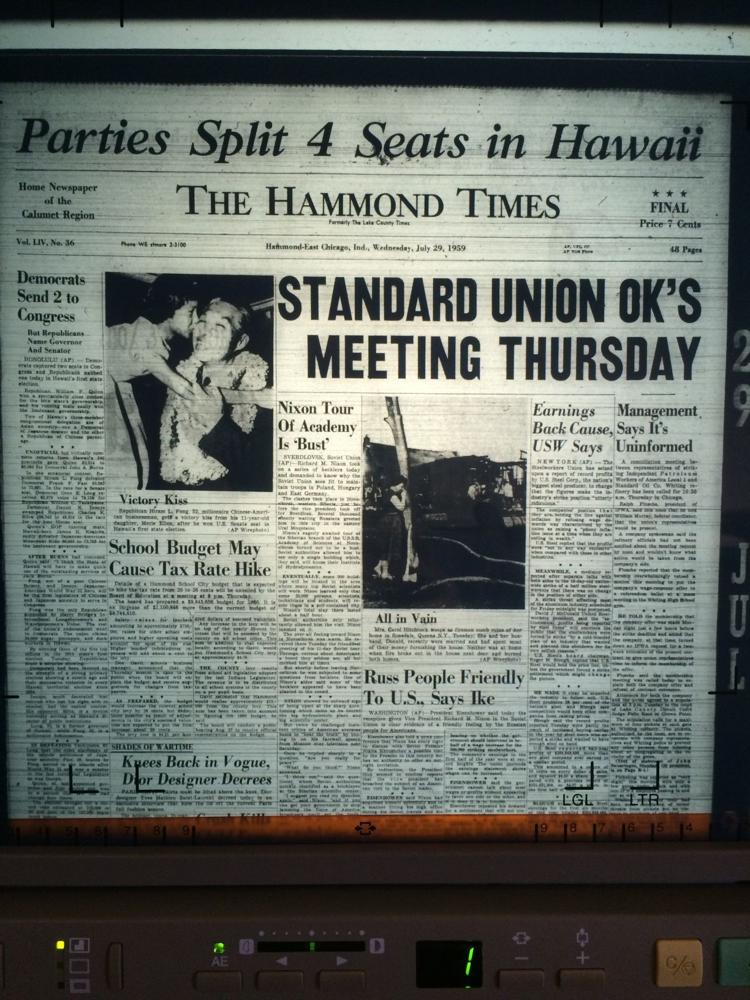 1959 steel strike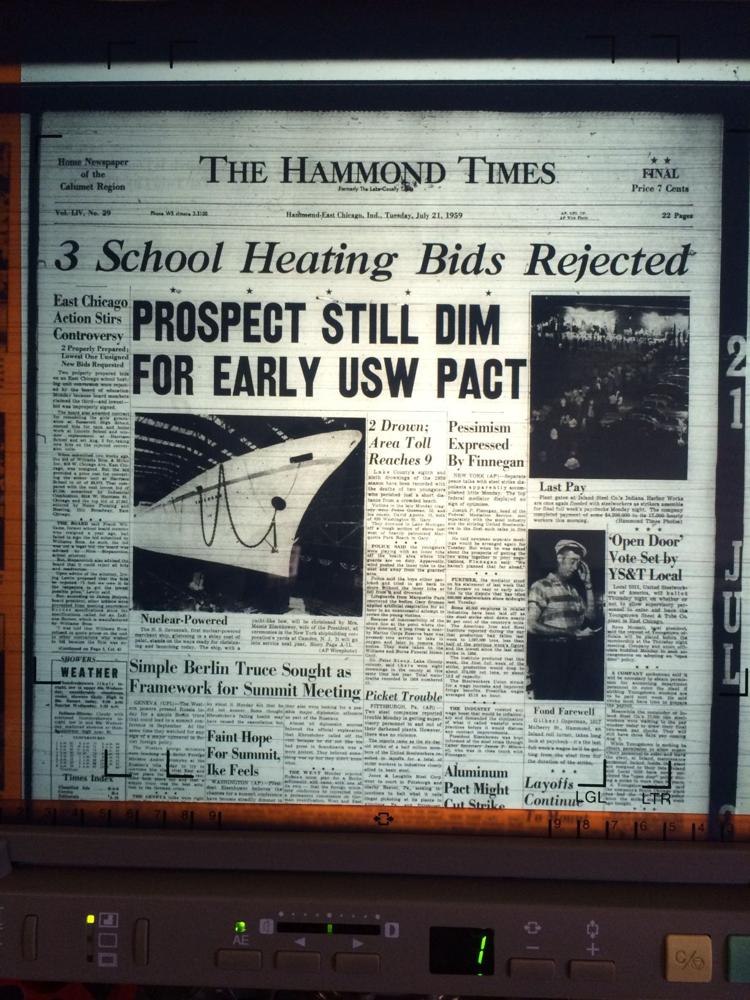 1959 steel strike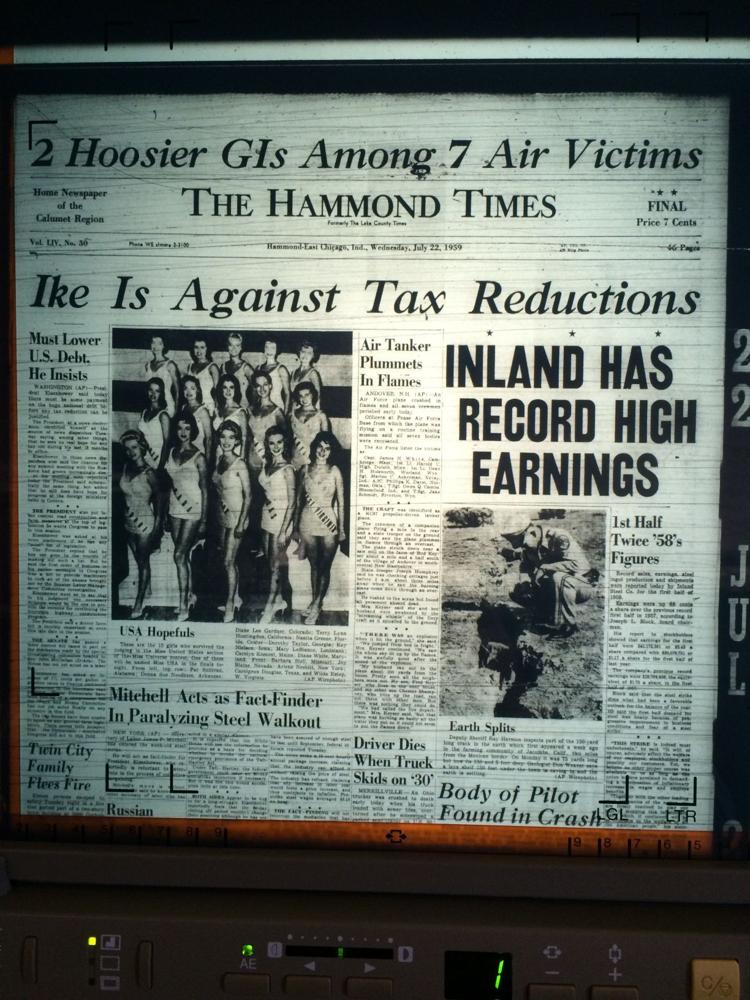 1959 steel strike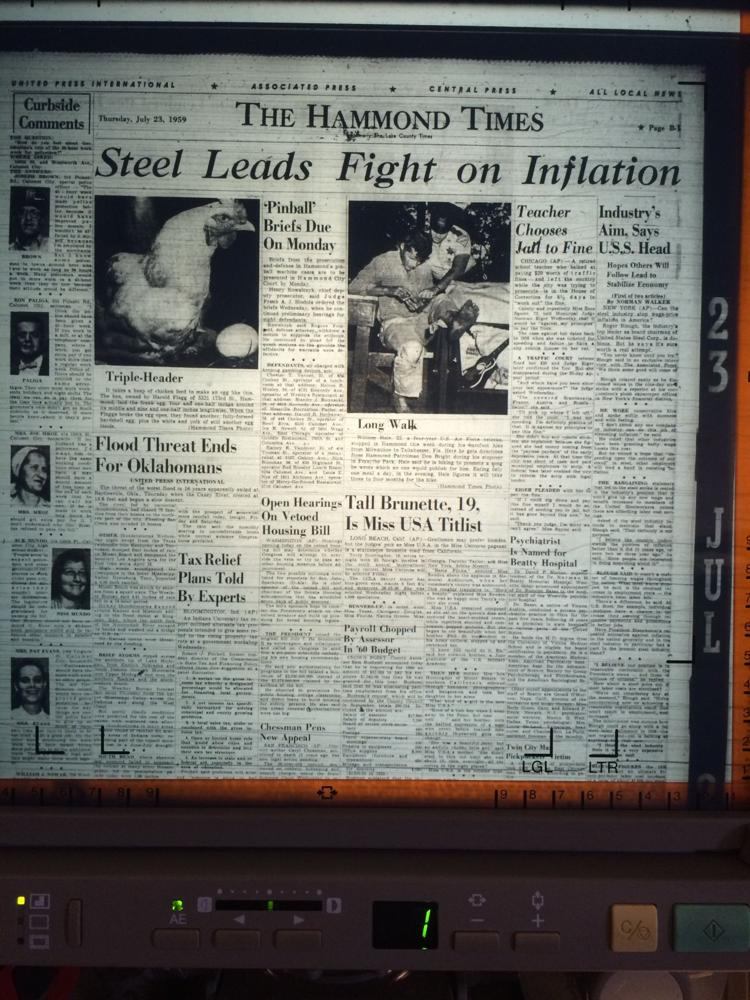 1959 steel strike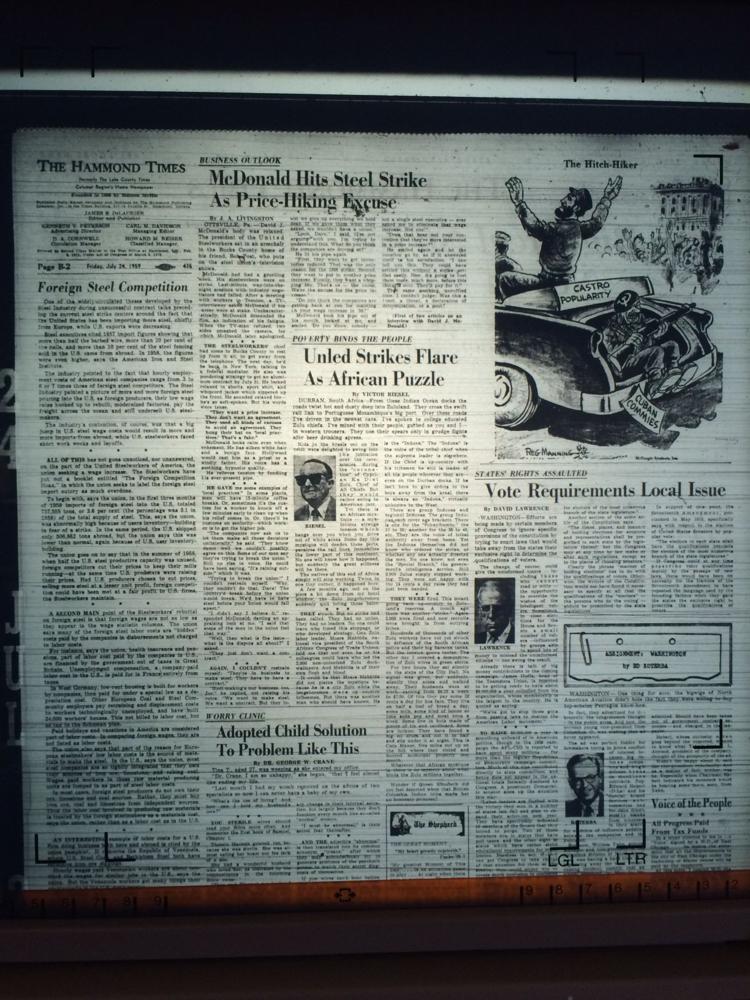 1959 steel strike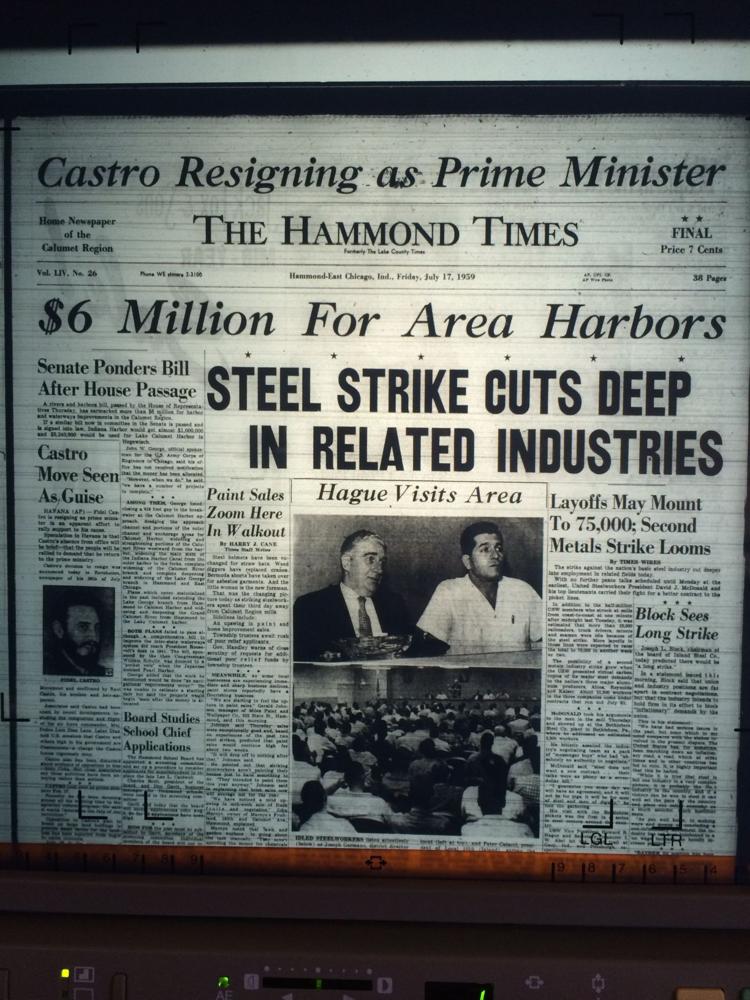 1959 steel strike
1959 steel strike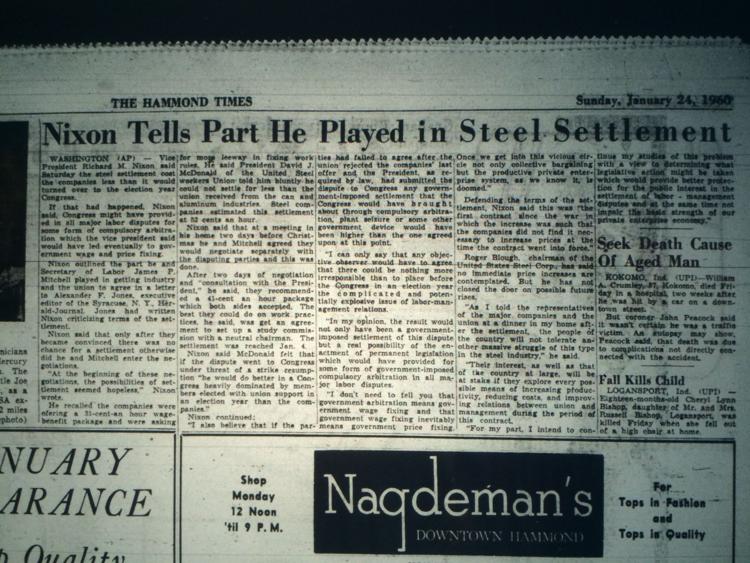 1959 steel strike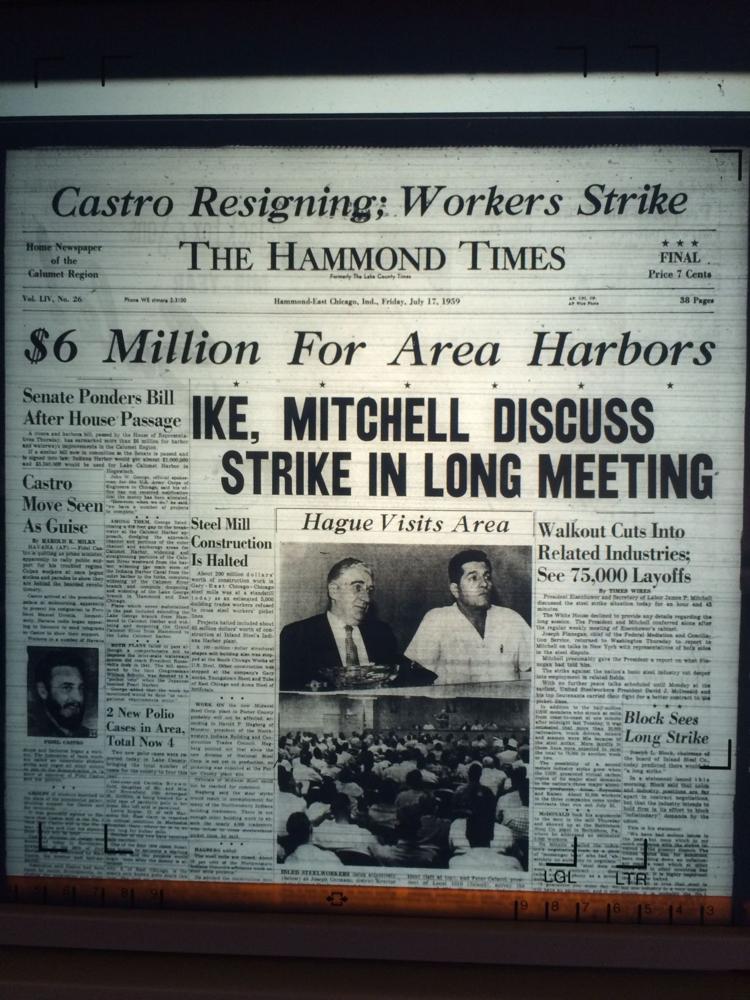 1959 steel strike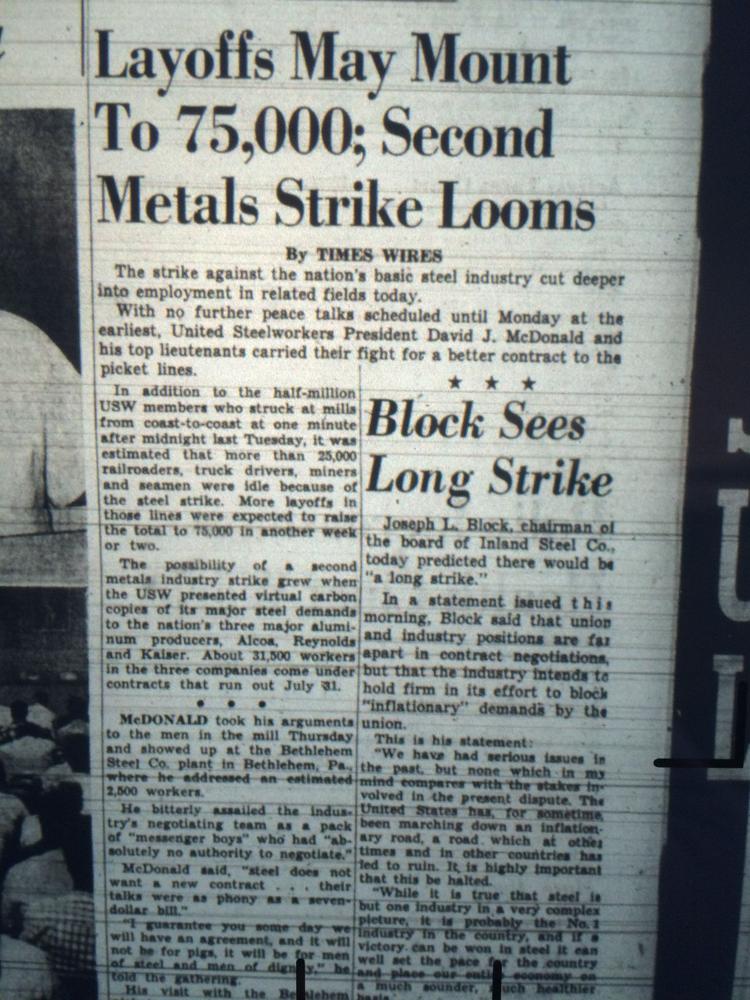 1959 steel strike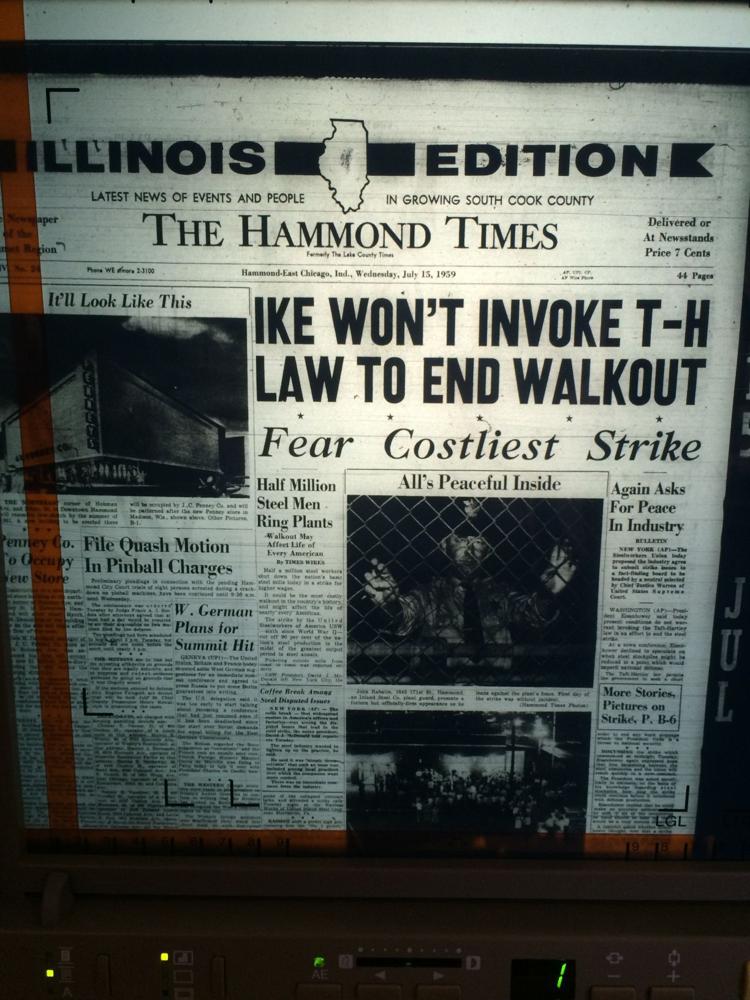 1959 steel strike
1959 steel strike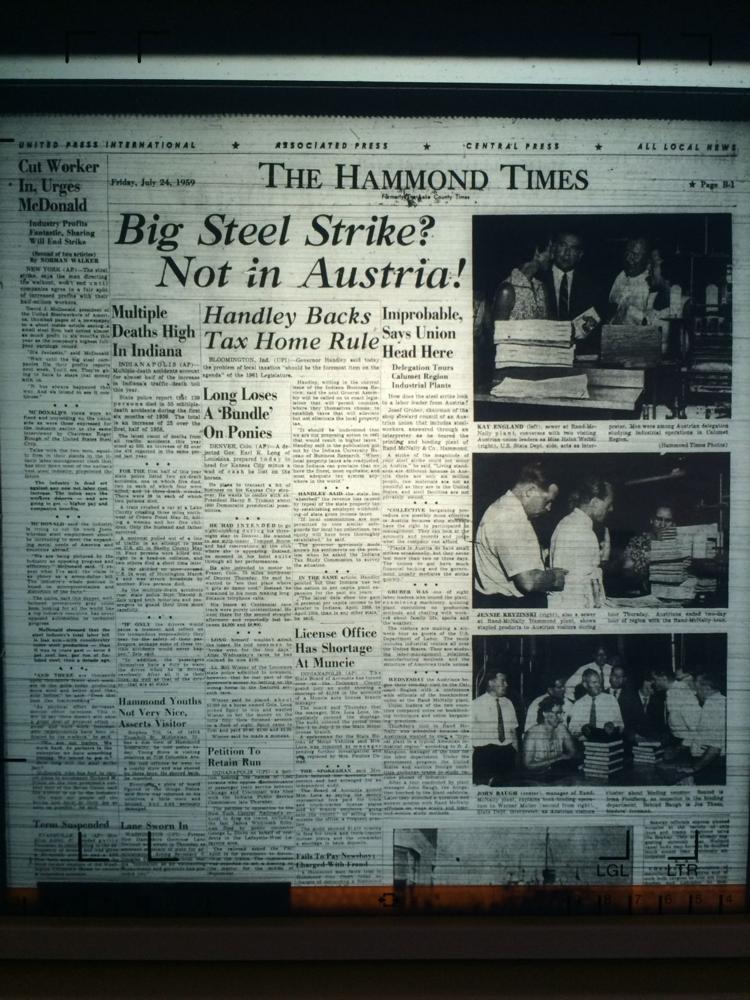 1959 steel strike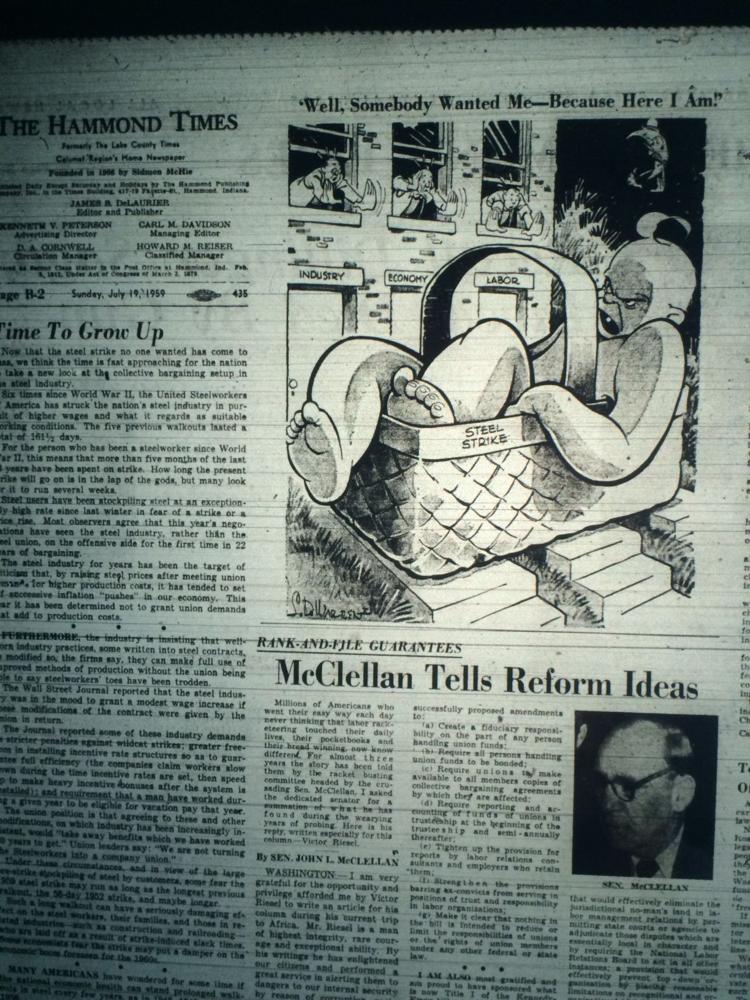 1959 steel strike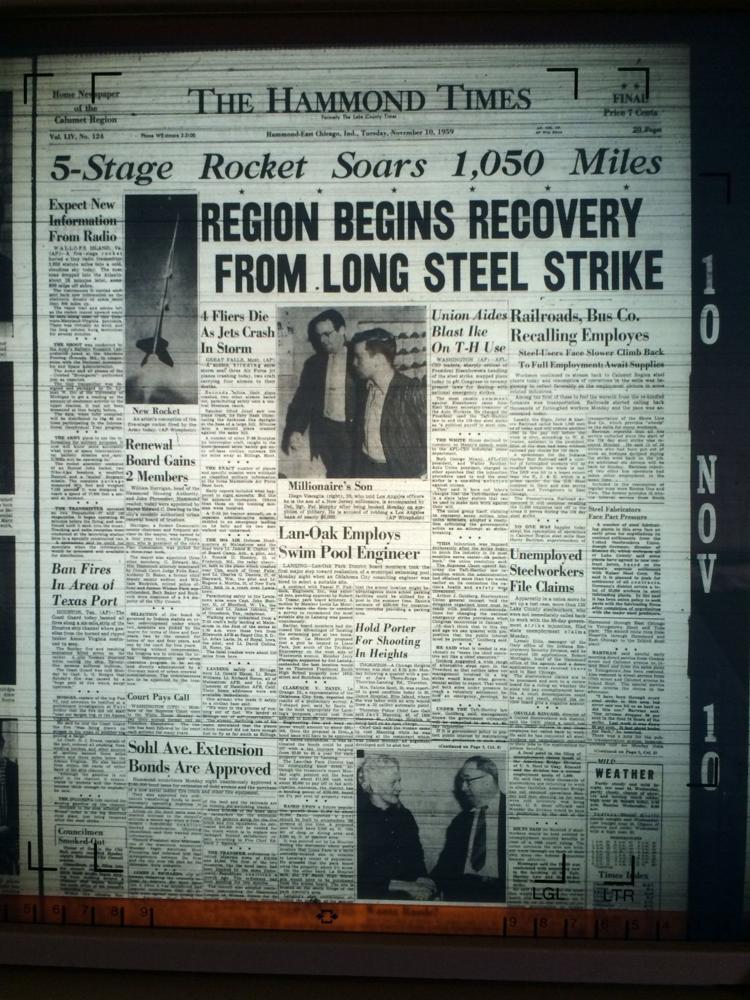 1959 steel strike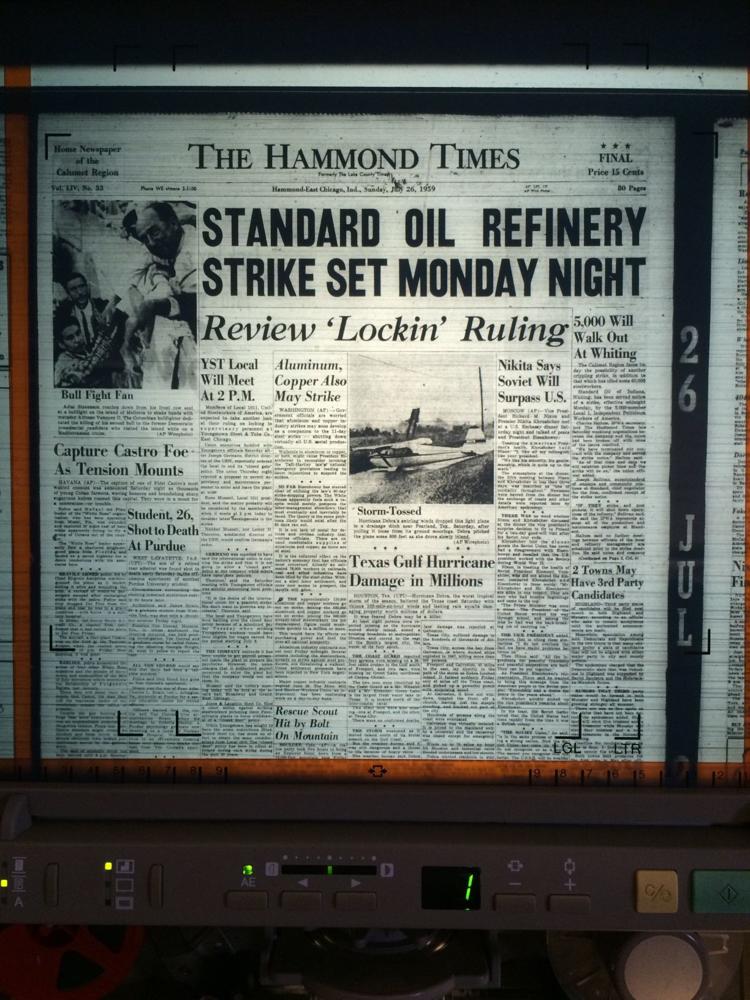 1959 steel strike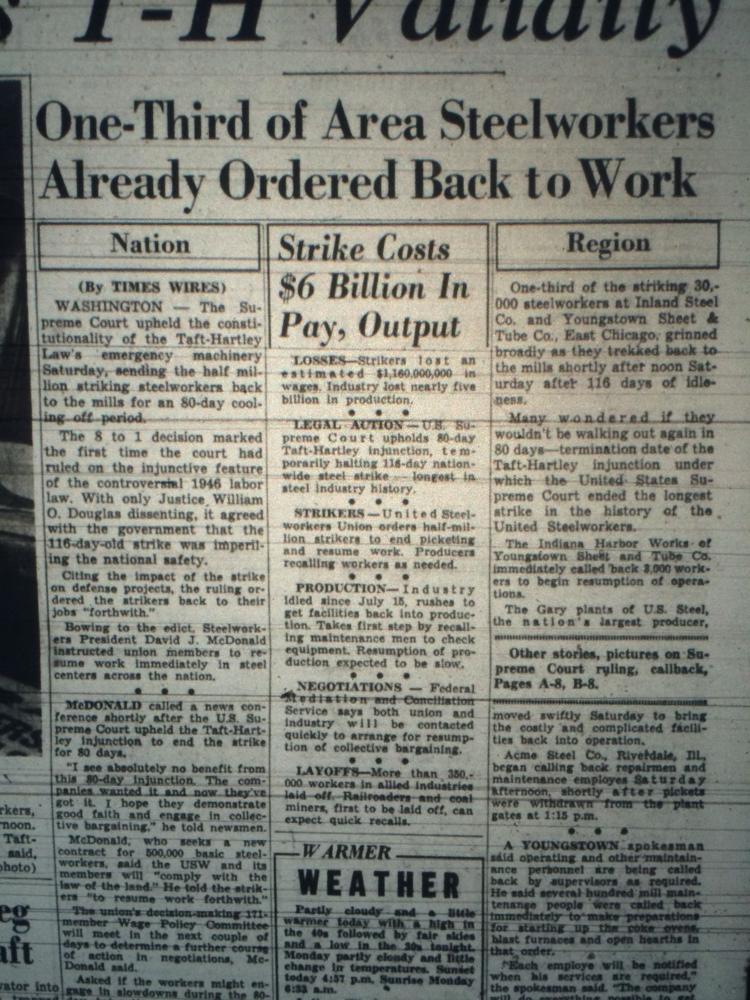 1959 steel strike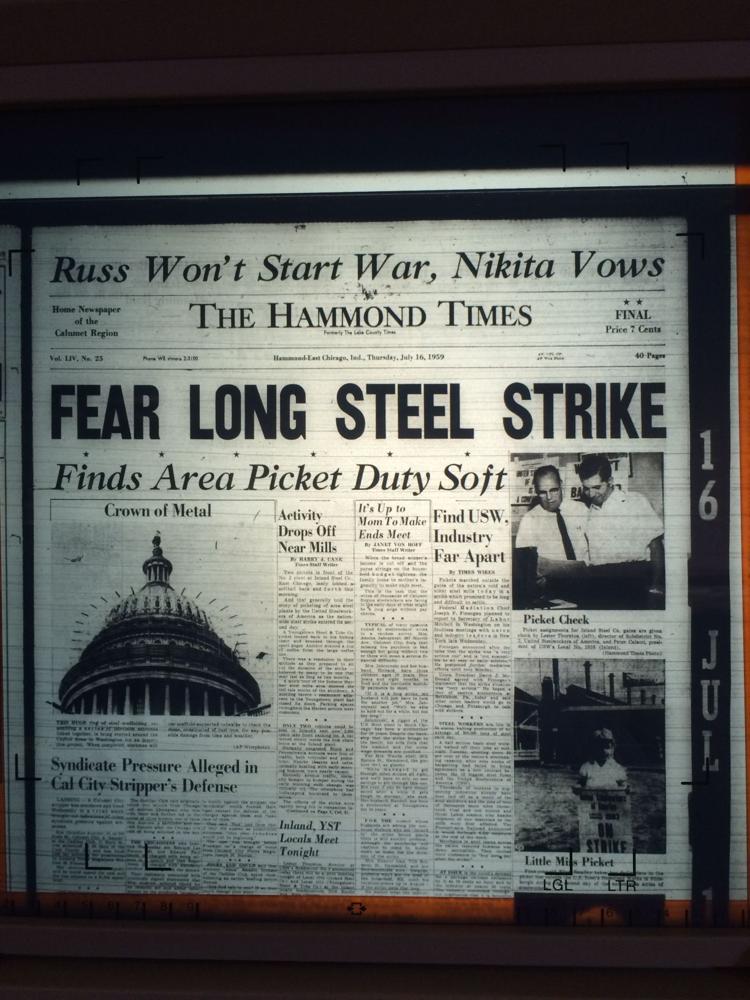 1959 steel strike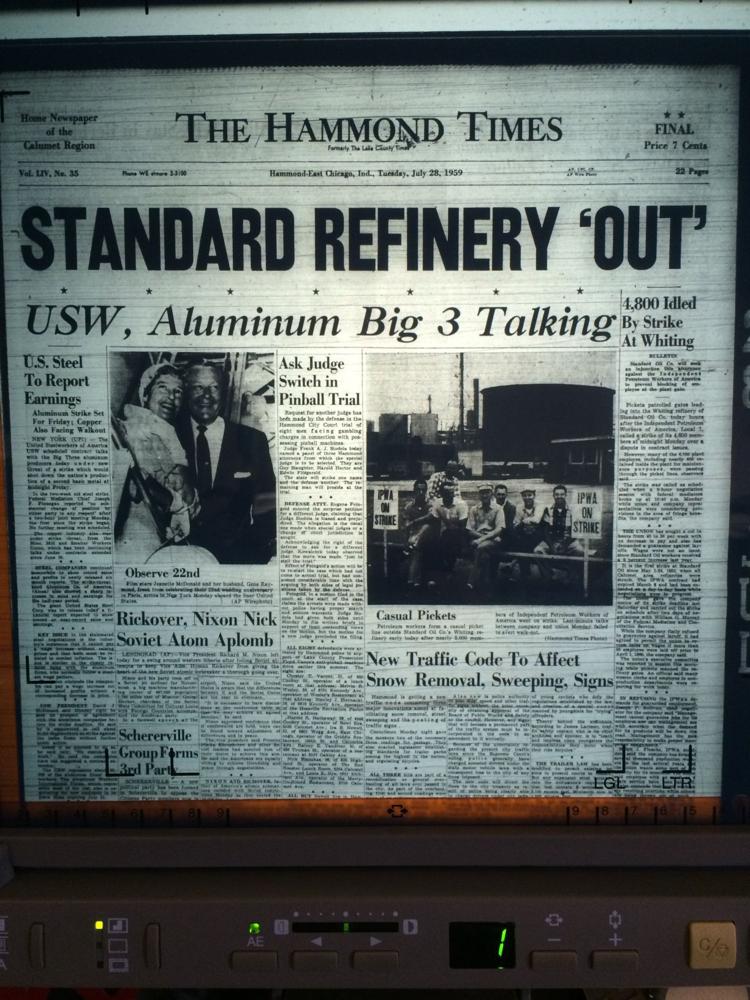 1959 steel strike
1959 steel strike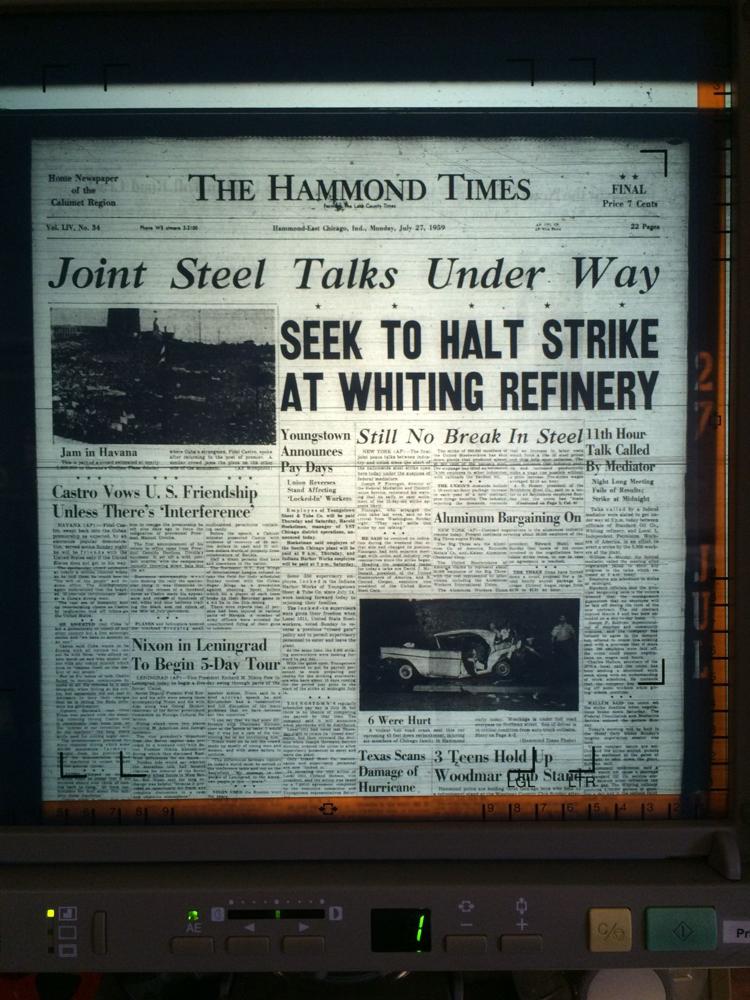 1959 steel strike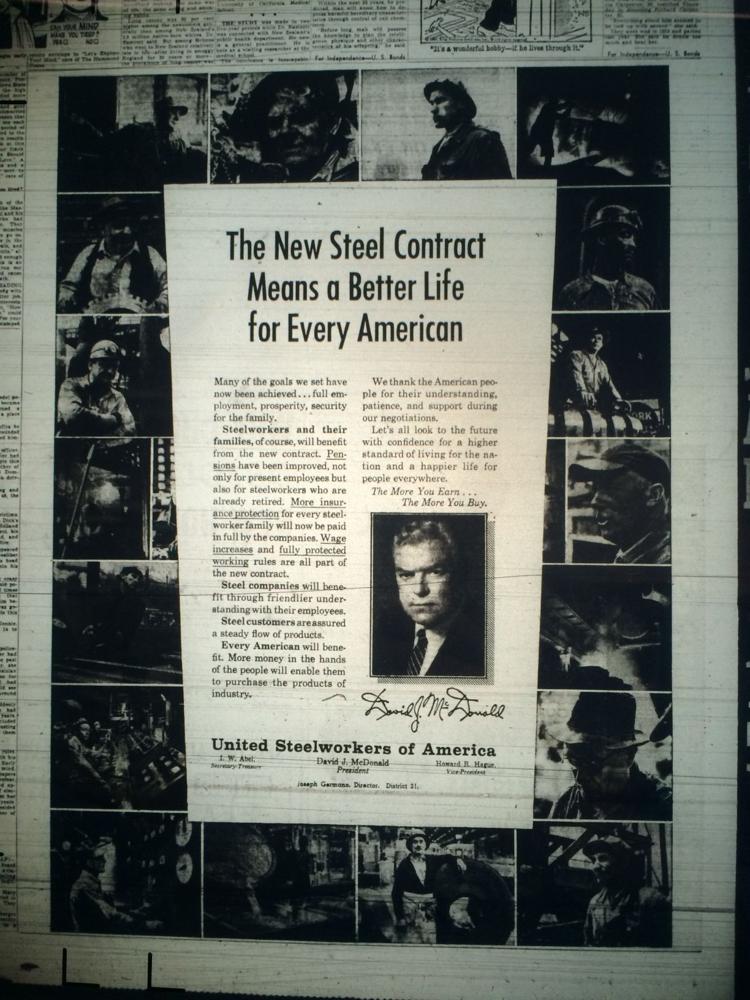 1959 steel strike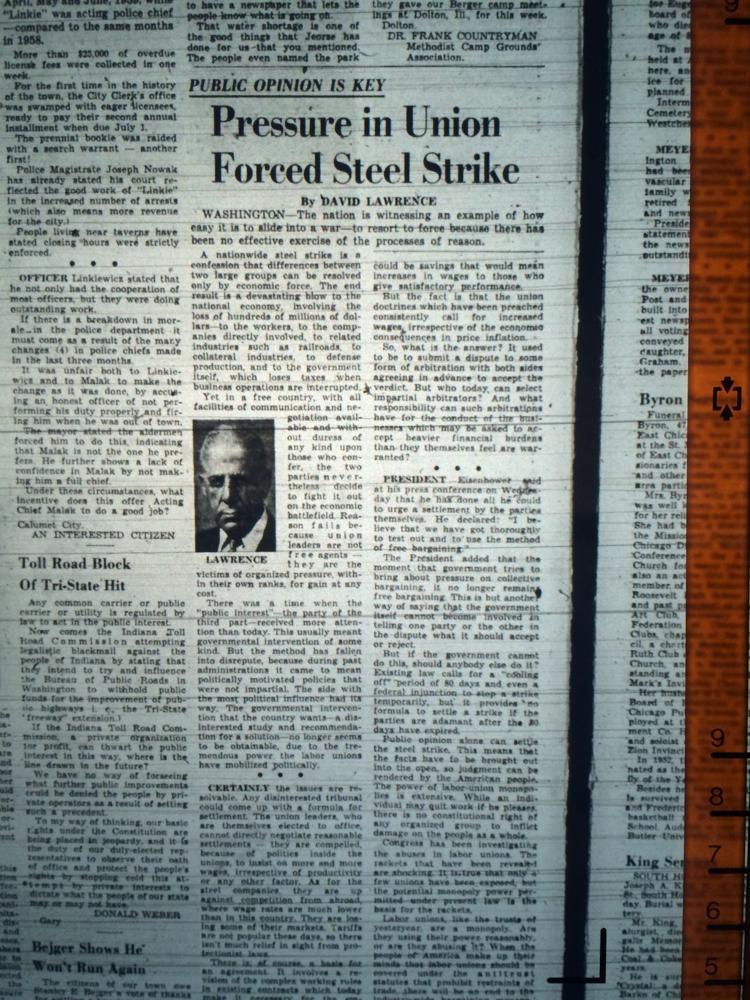 1959 steel strike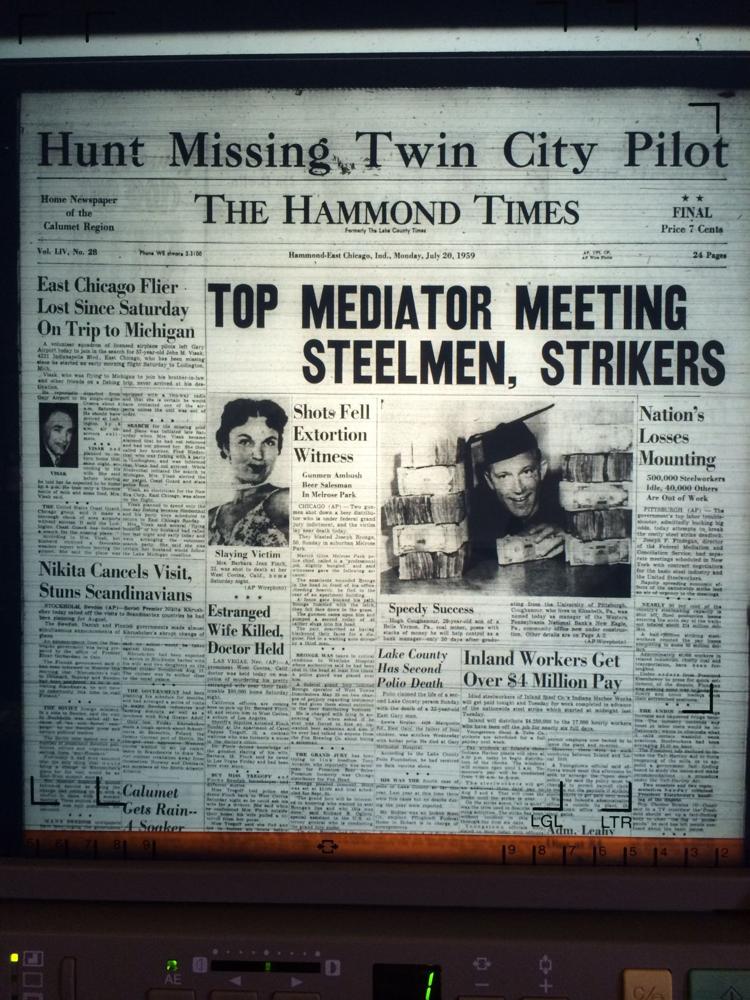 1959 steel strike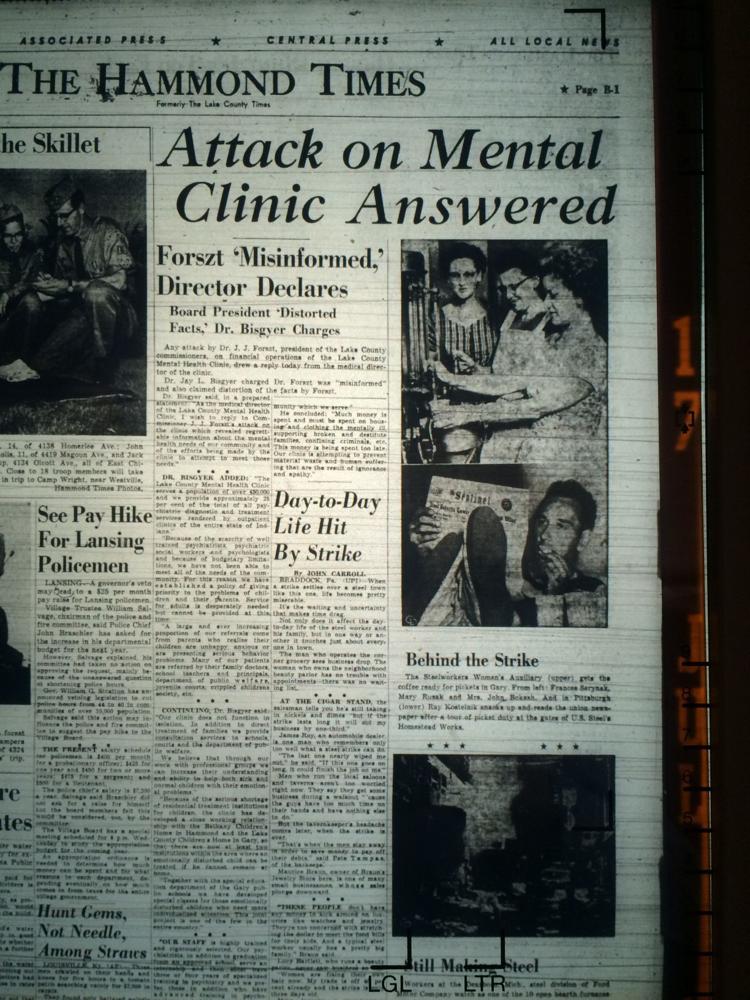 1959 steel strike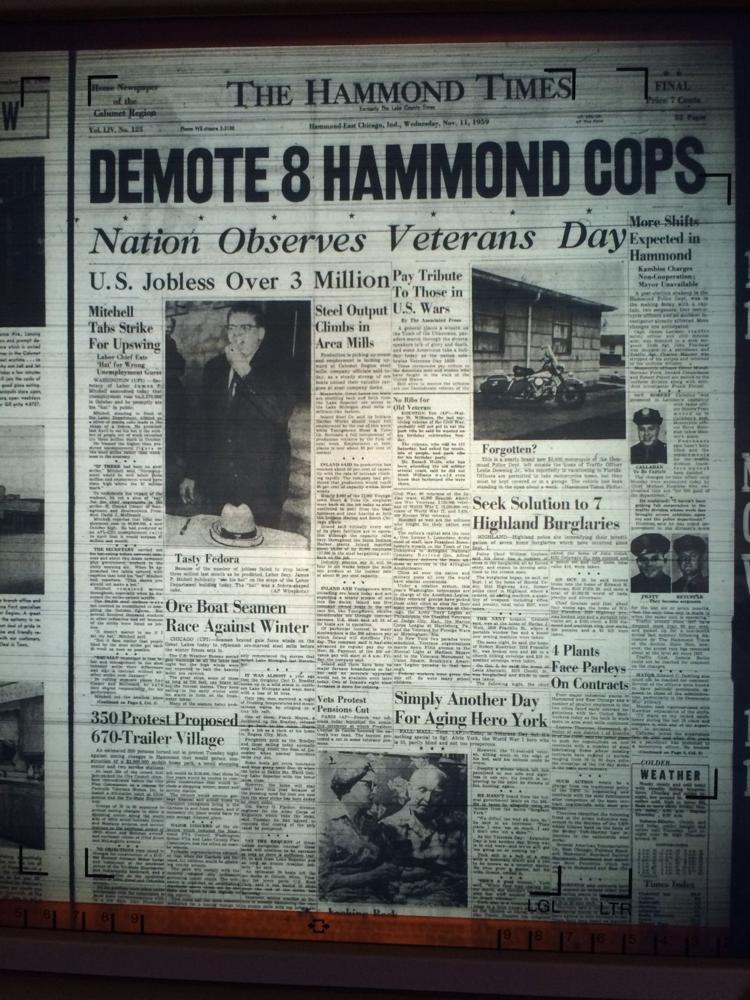 1959 steel strike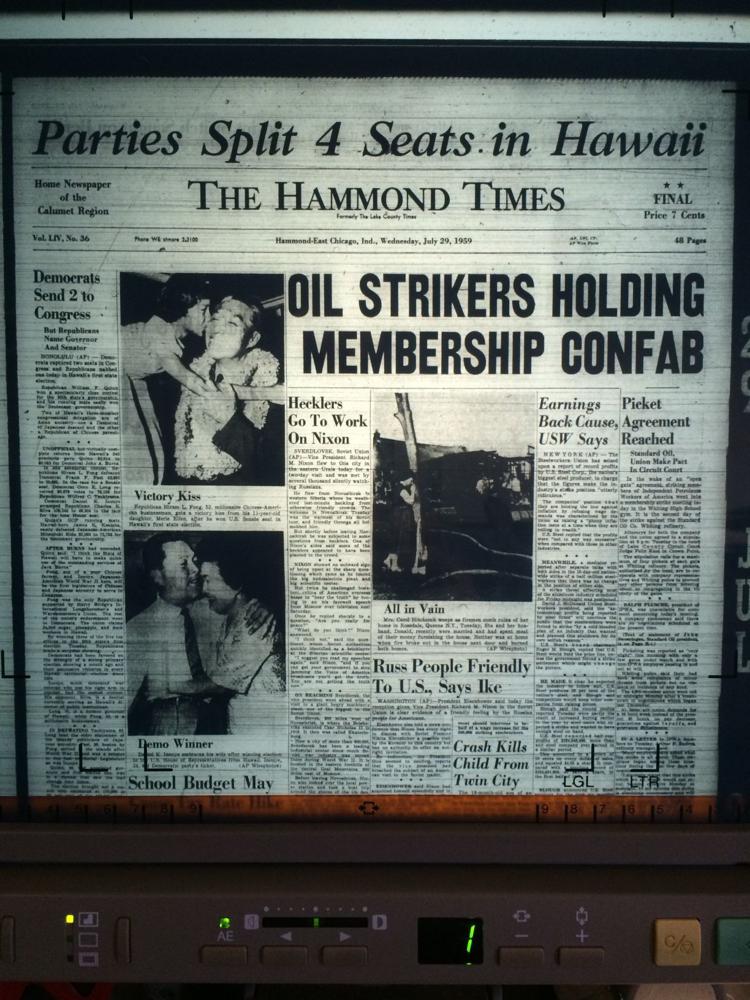 1959 steel strike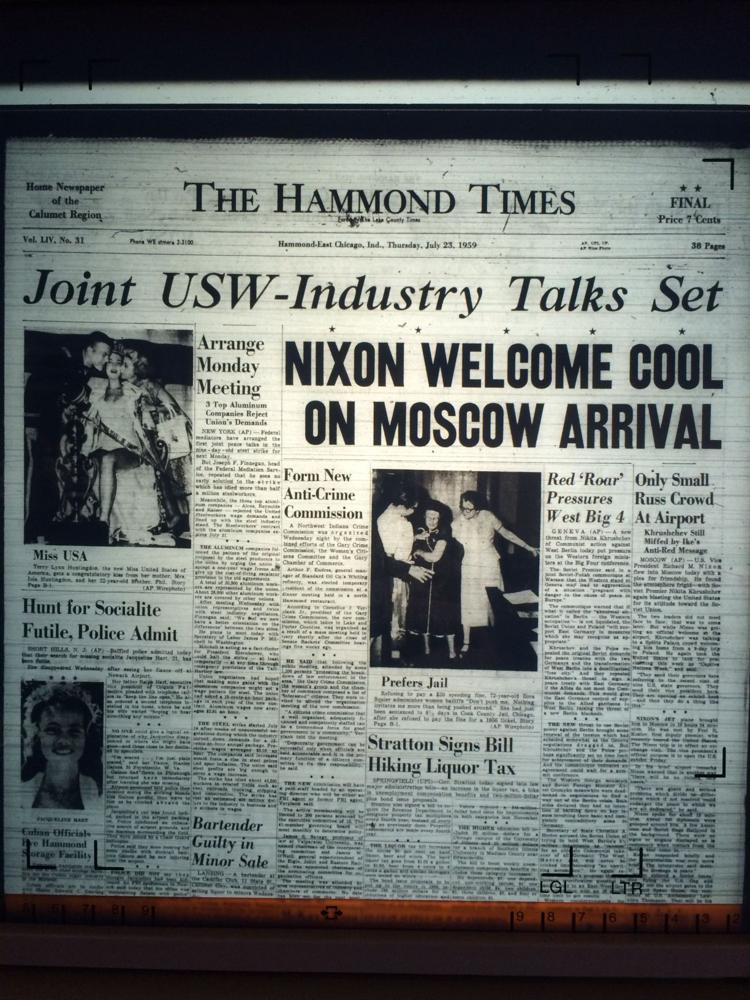 1959 steel strike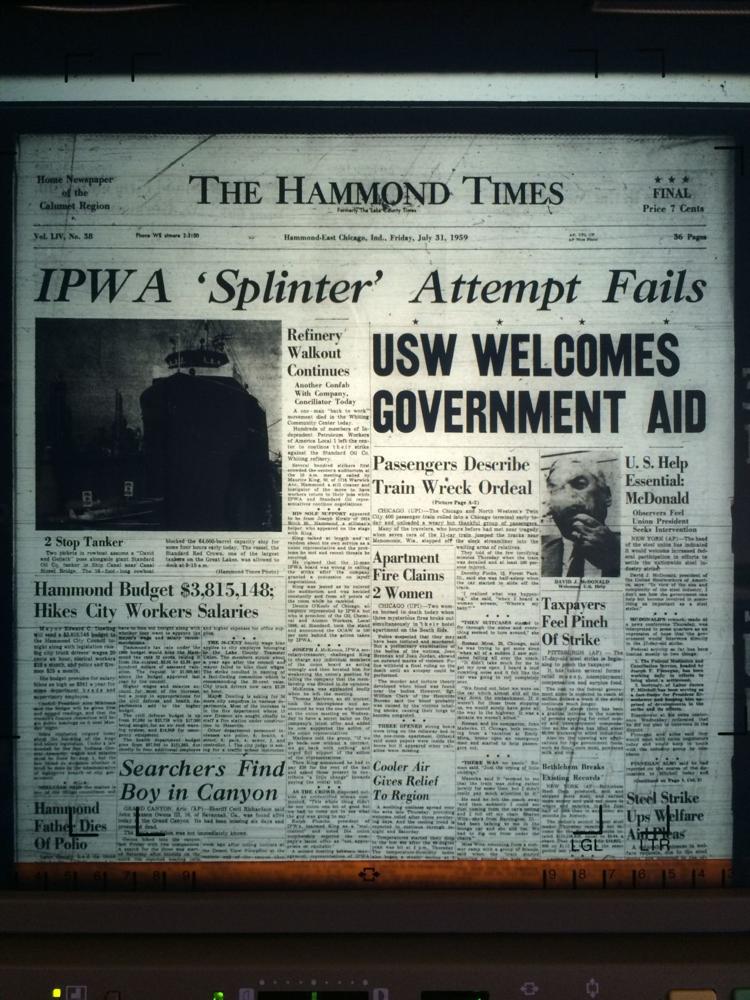 1959 steel strike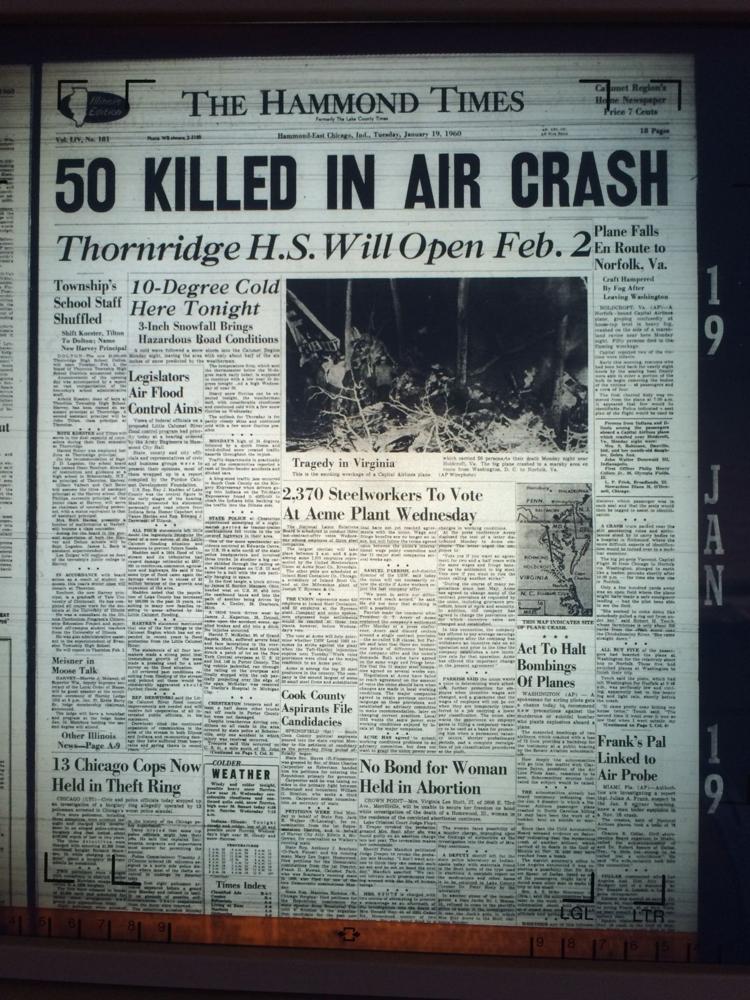 1959 steel strike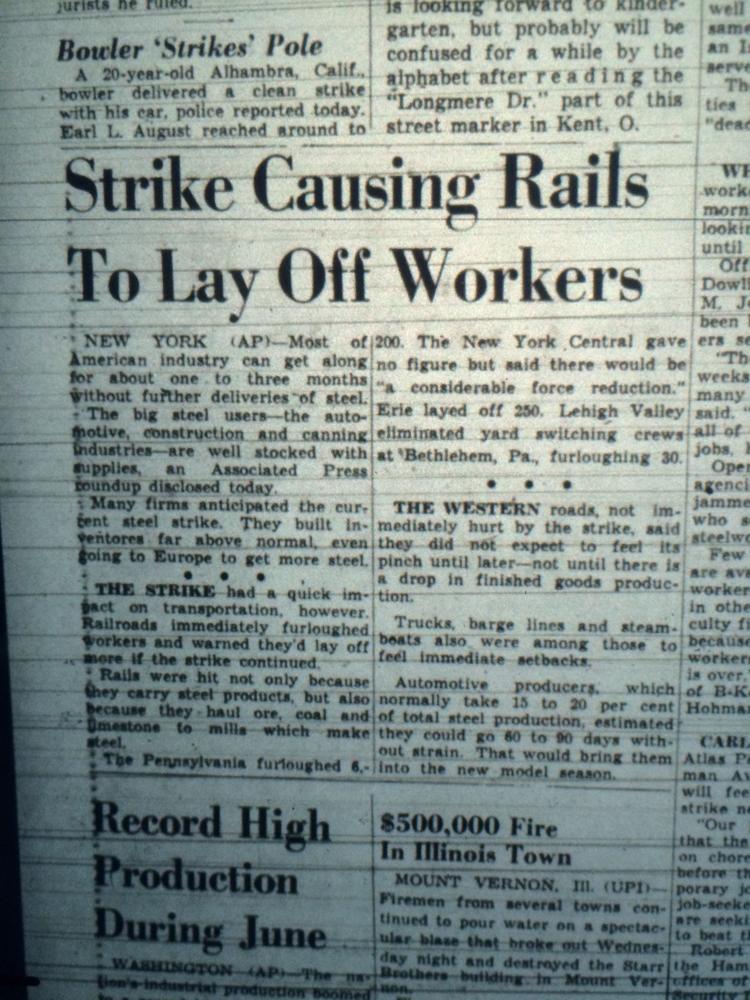 1959 steel strike