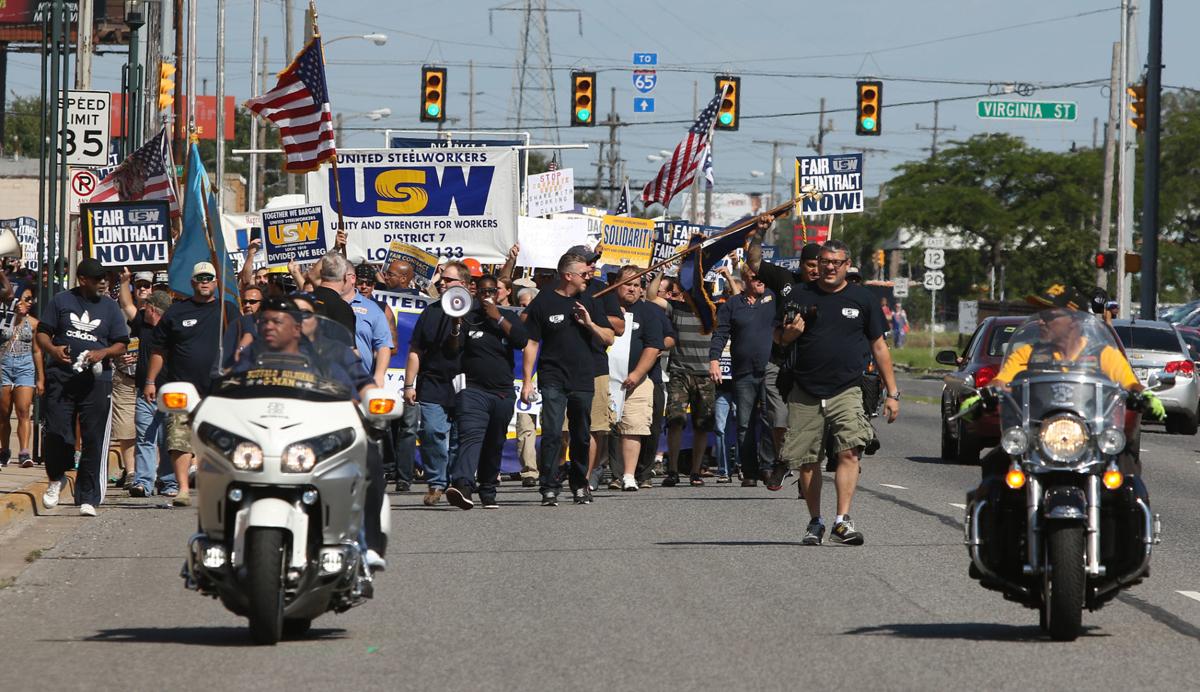 As the expiration of the current contracts on Sept. 1 nears, the United Steelworkers union remains at odds with ArcelorMittal and U.S. Steel.
Both steelmakers have been demanding concessions at a time when steel profits are soaring and steelworkers want a share after going three to six years without any pay raises.
ArcelorMittal and U.S. Steel together pulled in more than $2.1 billion in profit in the second quarter. Section 232 tariffs of 25 percent on all foreign steel have propelled domestic steel prices to around $900 a ton. ArcelorMittal USA reported turning its first profit since 2016 last quarter.
The union said in an update to members that it has made some progress on local issues with U.S. Steel but said the company was "dragging their feet on counter proposals and economics."
"Awful proposal today from USS," the United Steelworkers union said in an update to members. "Strips benefits. Increases co-pays. Minimal wage increases. Promises of bonus completely under management control."
Six weeks into the negotiations, ArcelorMittal also made "another predictable unacceptable counterproposal with little movement, if any, on the company's part," the union said.
"The company has failed to address our need for wage and pension improvements, and management continues to demand unreasonable and unnecessary healthcare concessions from active members and retirees," USW international leadership said in an update to members. "Due to market conditions in 2015, ArcelorMittal was not generating cash, and as a result, we showed flexibility in bargaining an agreement that did not include wage increases but protected the security of our jobs, earnings and retirements."
Changes to healthcare the union negotiated during the last round of contract talks saved the company money without reducing benefits or "radically increasing" out-of-pocket costs for steelworkers and retirees, the USW said.
"Since then, we have made dramatic improvements in productivity, and both ArcelorMittal USA and the industry as a whole have turned around," the USW said in an update to members.
"As we have said before, the company has generated significant cash since 2015," the union said. "In fact, the market forecast is positive for the foreseeable future. As the company continues to thrive, we should not need to remind management that none of the facilities currently owned by ArcelorMittal would be operating if it wasn't for our hard work and the USW's leadership in the decades-long struggle for fair trade — yet that is precisely what we must do."
ArcelorMittal employees have gone three years without raises, while U.S. Steel employees have not gotten pay increases in the last six years.
The business news you need
With a weekly newsletter looking back at local history.