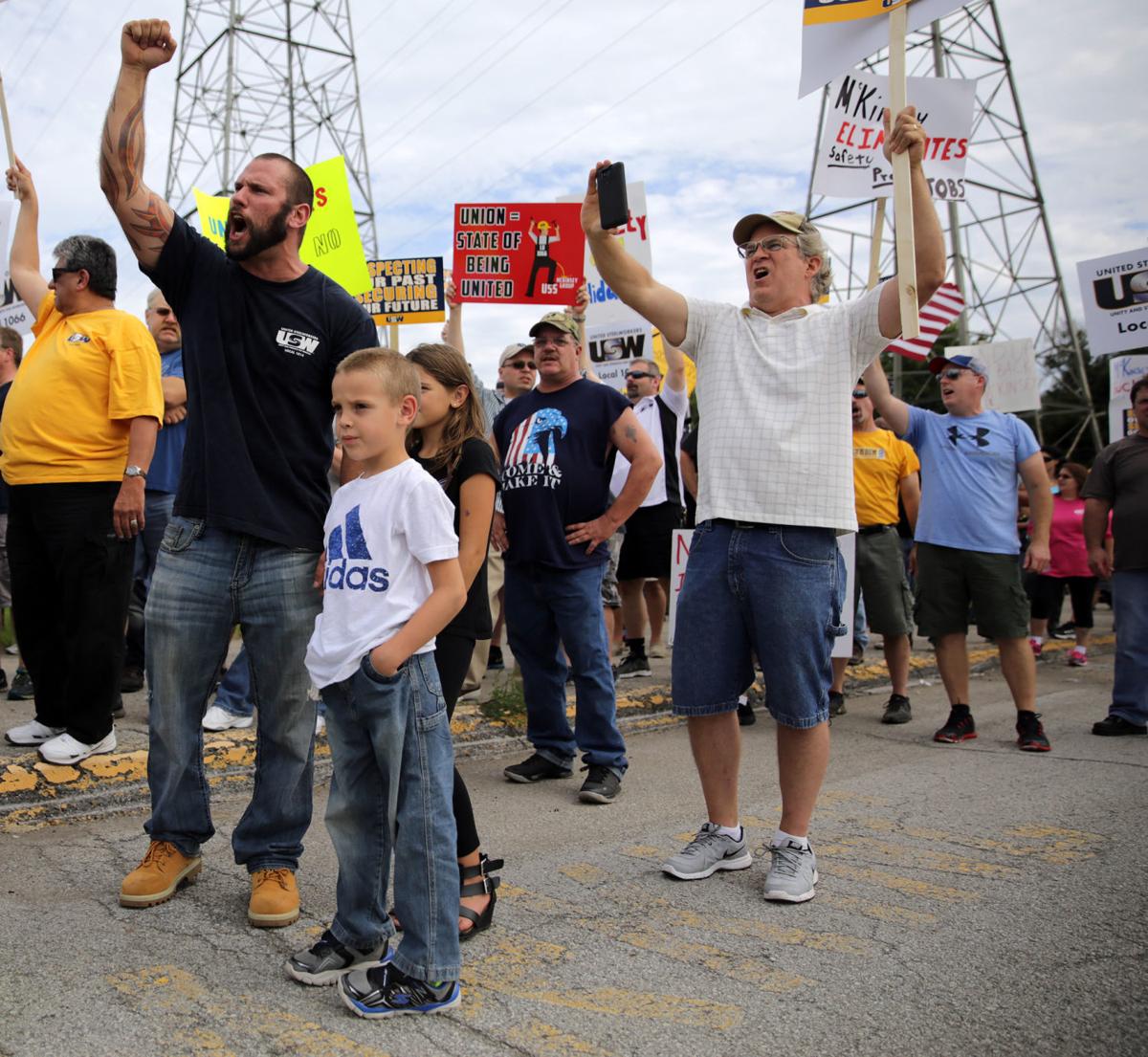 U.S. Steel and the United Steelworkers union kicked off contract talks in Pittsburgh Tuesday, with the current collective bargaining agreement slated to expire on Sept. 1.
"As with previous contract negotiations, we hope to come to a mutually agreeable conclusion," U.S. Steel spokeswoman Meghan Cox said.
With the industry doing well, USW negotiators told the Pittsburgh-based steelmaker workers wanted to share in the prosperity. U.S. Steel expects to bring in as much as $1.8 billion in earnings before interest, taxes, depreciation and amoritization.
"We told USS we expect a fair agreement that rewards our sacrifice," the union said in a mass text to members.
The last contract was negotiated in 2015, when imports were at a near record high, steelmakers were hemorrhaging money, Indiana Harbor Long Carbon in East Chicago was idled indefinitely and 12,000 steelworkers nationally lost their jobs. The contract froze steelworkers' pay and boosted out-of-pocket costs for retirees, but preserved health insurance benefits and boosted profit sharing.
U.S. Steel, which had lost $1.5 billion the previous year, initially wanted to force steelworkers to pay as much as $6,300 a year in out-of-pocket health care expenses, but the union held the line on benefits.
Market conditions have improved tremendously since the last round of negotiations, partly as a result of the Section 232 tariffs of 25 percent on foreign-made steel and new laws cracking down on steel dumping. Hot rolled steel band sold for as little as $412 a ton in the United States in 2015 and reached a high of $1,000 a ton in June.
Steelworkers surveyed by The Times earlier this year said they hope for pay increases this time around, given the dramatic turnaround in the steel market.