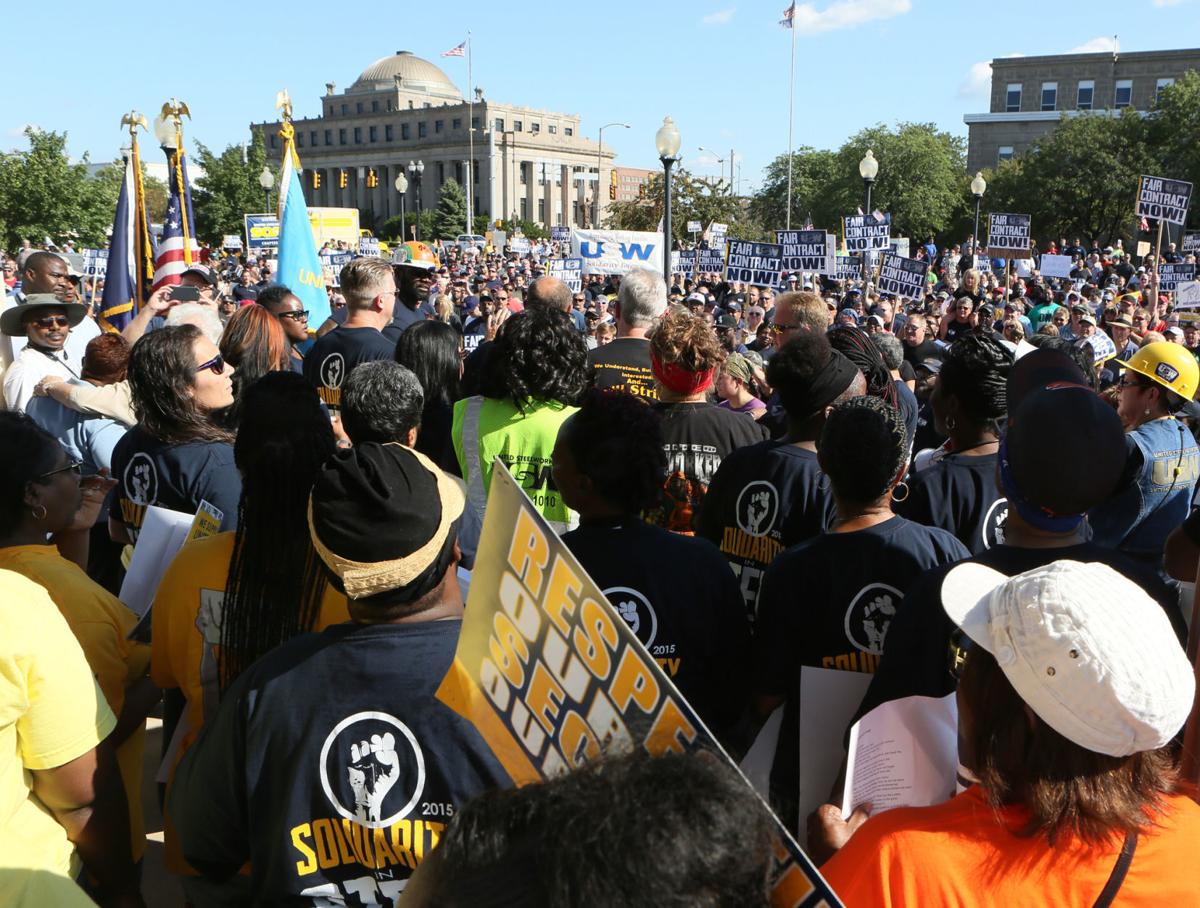 The United Steelworkers union said U.S. Steel is pushing for flat wages, and mounting "a disinformation campaign" to get steelworkers to accept less compensation in the new contract that's being negotiated.
"In the company's opening presentation to the union earlier in this negotiation process, they focused heavily on the idea of keeping their wage costs flat and instead rewarding your efforts with variable lump sum payments based on the company's financial performance," USW said in an update to members. "We agreed to not take a wage increase in our last agreement due to the dire financial condition of the industry and the company."
But steel prices have since nearly doubled to around $900 a ton and U.S. Steel turned a profit of $214 million in the second quarter. 
Last time, the United Steelworkers union agreed to go three years without any wage increases but now the USW wants to share in the Pittsburgh-based steelmaker's newfound prosperity. 
"We believe that approach made sense back then, but these are now very different times, and that approach doesn't make sense today," the USW said in an update to members. "The frustration with their proposed idea is further increased by the behavior of the management who revised their compensation programs and gave themselves significant bonuses during the past three years while the company continued to lose money and after we froze our wages. For many reasons, both the industry and the company are projected to do well financially over the coming months and years, and we have every right to expect to share in that prosperity."
The union charges that the steelmaker, one of Northwest Indiana's largest employers, is trying to "convince the hourly workforce that their proposals on flat wage costs are essential to the company."
U.S. Steel did not immediately respond to messages and typically does not comment on ongoing labor negotiations.