Soft cheese and crispy beef tacos shine at The Taco Dive
Steel production is down 16.1% this year after the COVID-19 economic disruptions.
Despite the coronavirus pandemic, new businesses like Jersey Mike's, Culver's, and Smoothie King continue to open in the Region. 
After bottoming in late March, gasoline futures have exploded higher, nearly tripling since the low.
Q: Can I add a provision that if anyone challenges my will, they give up their inheritance? My son told me that those provisions are illegal i…
Steel production has plunged by 13.6% nationwide in the wake of the coronavirus pandemic.
With stocks marching back toward levels seen at the beginning of the year, investment statements are looking much less unsettling than they we…
Despite the coronavirus pandemic, new businesses like Jersey Mike's, Culver's, and Smoothie King continue to open in the Region. 
Coffee prices dripped to a three-month low on Friday, trading under $1.03 per pound.
Q: Mom has a will that includes biological children and step-children by name. After making the will, mom moves the house into a trust naming …
I didn't think we would ever get there, and while the concept fills me with curiosity, I am also quite anxious about the idea of negative inte…
Lake County restaurants can reopen Monday and many plan to, though some choose to play it safe.
Precious metals markets are heating up, with silver leading the way higher. The metal topped $17 per ounce Friday for the first time in over t…
Q: What steps can be put into place to ensure an adult child, who makes poor decisions, will be secure after the death of the parent? The main…
 Tapas and tacos offer varied delights at Tapas Cafe.  
Overall, domestic steel mills in the U.S. made 1.204 million tons of steel last week, up 5.2% from 11.44 million tons the previous week. 
I am answering the same question a couple times every day now, "Marc, with the economy shut down and everyone locked down at home, how can the…
Lake County retailers and Porter County restaurants can reopen Monday, and Lake County restaurants on May 18.
Livestock prices had been in a sharp decline for most of the year due to knock-on effects from the coronavirus outbreak. Initially, Chinese ec…
Q: I am working on getting my parents' affairs in order. They have an estate plan in place. What else should they do to make it easier on the …

Midwest Express Clinic / Crown Point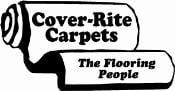 Cover-Rite Carpet & Design Center
Steel production is now down 11% nationally this year as Great Lakes output plunges again.
Who doesn't remember the "just wait till your father comes home" line? I know I do. As a hyperactive 10-year-old, I was always committing some…
Region restaurants, stores looking to reopen over next two weeks.
After crude oil made headlines worldwide last week for trading below zero, many investors began to wonder if other commodities could become wo…
While cleaning out my office recently, I found an article that I had kept on end-of-life decisions and medical care. I don't think the author …
Though Gov. Holcomb is expected to loosen stay-at-home restrictions, Michigan City plans to keep its local stay-at-home order in place.
Four well-known Michigan City restaurants are joining forces to feed those who have been affected by the COVID-19 crisis.