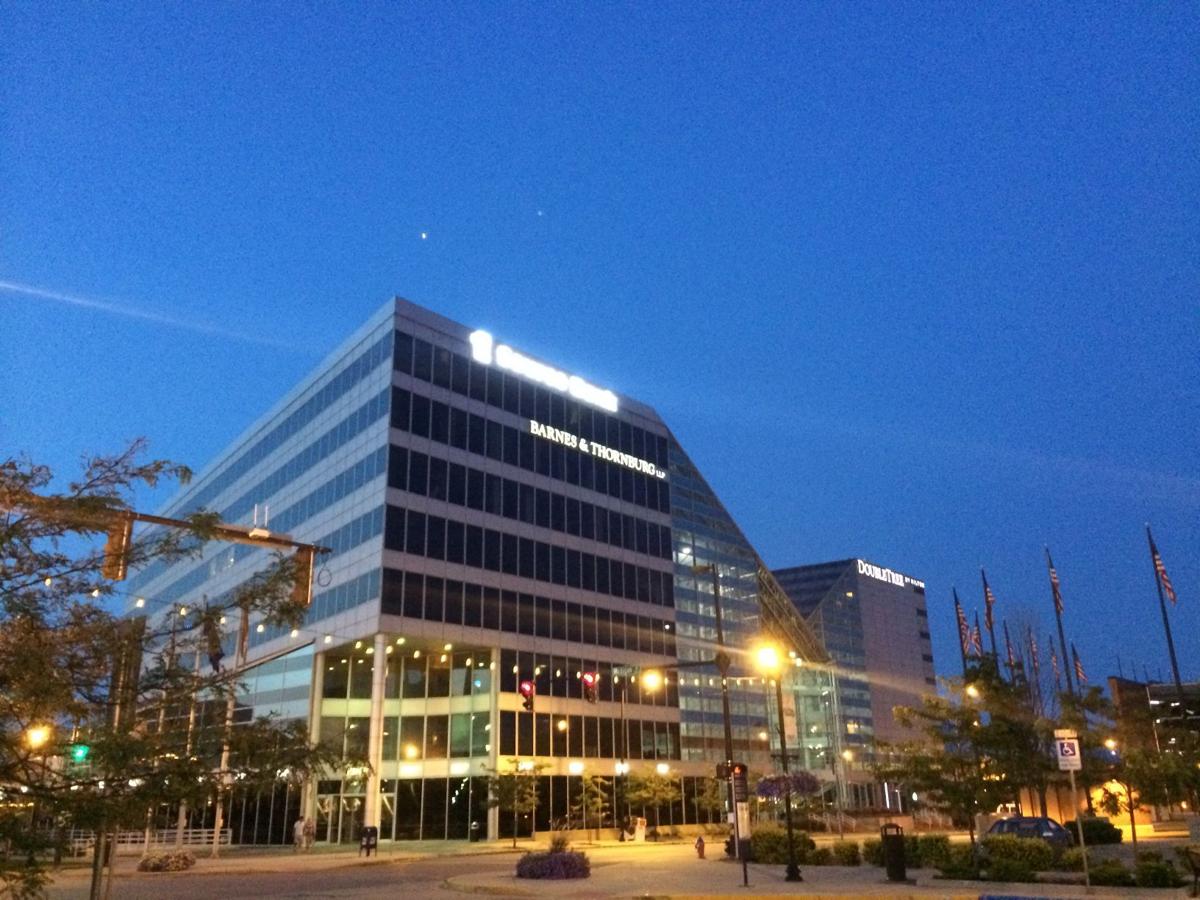 1st Source Bank reported a record income of $28.1 million in the first quarter, which was up 71% year-over-year.
The South Bend-based bank, which has a large footprint in Porter and LaPorte counties, made $1.10 a share, up from 64 cents a share in the first quarter of 2020.
1st Source's board approved a cash dividend of 30 cents per share, up from 28 cents a year ago.
The bank credited its performance to stabilizing economic conditions and Paycheck Protection Program loans that carry minimal credit risk.
"Throughout the first quarter, our team has been dedicated to serving the needs of our small business clients with their Paycheck Protection Program needs. The PPP funds made available through the American Rescue Plan have been vital to the success of small businesses across the nation, and our team has worked tirelessly to ensure our communities received those dollars and support while available," Chairman and CEO Christopher J. Murphy III said. "We made a specific effort to focus on serving minority- and women-owned businesses with this latest round of PPP support, as data shows such businesses were underserved nationally in the previous round of PPP funding. We're proud to say we have been able to fulfill that objective, and we were able to secure loans for over 400 minority- and women-owned businesses, which represents approximately 15% of our overall efforts in this latest round of PPP funding."
In the first quarter, 1st Source delivered a return of 1.55%, up from 1% a year ago. It earned a return of 12.74% on average common shareholders' equity, up from 7.81% a year earlier. 
Average loans and leases rose 7.86% year-over-year $400.61 million. Deposits grew 13.43% year-over-year to $708.1 million in the first quarter.
The bank grew net interest income by 4.68% to $2.57 million in the first quarter. Its noninterest income grew by 5.06% or $1.25 million while its non-interest income increased by 15.11%.
Going forward, 1st Source won't be able to bank on the influx of cash from PPP loans, but the economy has been recovering, Murphy said.
"While we are very pleased with our record earnings, a number of items coincided in the quarter which improved our results that may not occur in the future. We received $132.91 million in PPP forgiveness providing $3.98 million in accelerated fee income. Mortgage volumes remained strong and people in our markets received stimulus support from the government," Murphy said. "As mentioned earlier, our credit risks reduced substantially due to improvements in the economy and the assistance of PPP to many of our clients. Whether those benefits are sustainable are dependent on the continuing vaccination of people in the communities and businesses we serve, the true opening up of the economy and manufacturing supply chains and housing availability improving."
1st Source continues to manage as best it can during the coronavirus pandemic, Murphy said.
"Throughout the pandemic, our focus has remained on keeping our clients, our colleagues and families safe so we can deliver the highest level of service. As vaccines have rolled out in recent months, and as we closely monitor local infection rates and information from local health officials, we have made the strategic decision to quietly and measuredly relax our by-appointment-only model for visits to our banking center lobbies," Murphy said. "Doors are unlocked, and clients are now able to visit with their bankers – masked and socially distanced of course – more spontaneously than has been the case in the last year. We're confident we are doing our best to ensure the safety and well-being of all those we employ and interact with while also getting back to a sense of 'business as usual' for our clients, who have expressed their eagerness to conduct their banking needs in person without making an appointment in advance. As always, we will continue to review and analyze data from local health departments to make the best decisions possible for the health and safety of our team members, clients and communities."