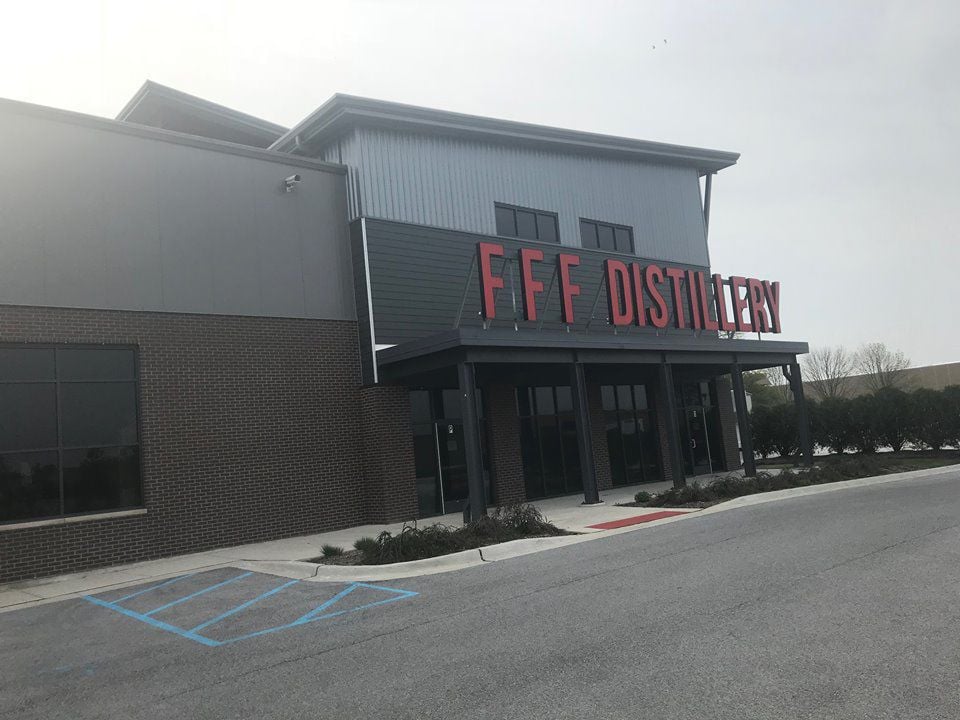 The renowned craft brewery 3 Floyds, often acclaimed as one of the best in the world, announced plans for a new distillery back in 2014.
The edgy, heavy metal-informed brewery known for intense, aggressively hoppy beers like Alpha King, Zombie Dust, LazerSnake and Arctic Panzer Wolf wanted to branch out into high-end whiskeys and other spirits.
The craft brewery won approval five years ago from the town of Munster to invest $7.5 million in a 26,000-square-foot expansion at 9750 Indiana Parkway that included a new bottling and packaging line, warehouse and basement storage areas, a tasting room with a carryout counter, an exercise room for employees, maintenance room and the distillery.
3 Floyds completed work on its distillery building years ago, and spokespeople said last year the public tasting room would finally open in the fall of 2018 and then December after it worked through permitting and other bureaucratic issues.
But the distillery's long-awaited craft cocktail bar now appears to be close to finally opening its doors. 3 Floyds announced online Monday it is hiring for various distillery positions, including barback, bartender, host, and server.
"3 Floyds Distillery is looking for a drink slayer to assist the head bartender at our soon-to-open cocktail bar," the company said in a job posting. "The bartender runs all functions of the bar and works with the creative team on menu items using our spirits and ingredients. The ideal candidate has experience with craft cocktails, a knowledge of drink trends and a track record of awesome customer service."
The 3 Floyds Distillery next to the brewpub in a Munster industrial park will make gin, whiskey, rum and other spirits that will be served in craft cocktails in a separate tasting room, spokeswoman Sara White has said. Plans call for many barrel-aged spirits in keeping with 3 Floyds' "not normal" philosophy.
No exact timeline for the opening was immediately available.
As craft brewing has matured as an industry and evolved, more and more breweries like Anchor Brewing, Ballast Point, Dogfish Head, New Holland, and Rogue have launched their own distilleries. 18th Street Brewing in downtown Hammond opened a distillery serving rye whiskey, gin, and moonshine in a speakeasy-themed tasting room last year.