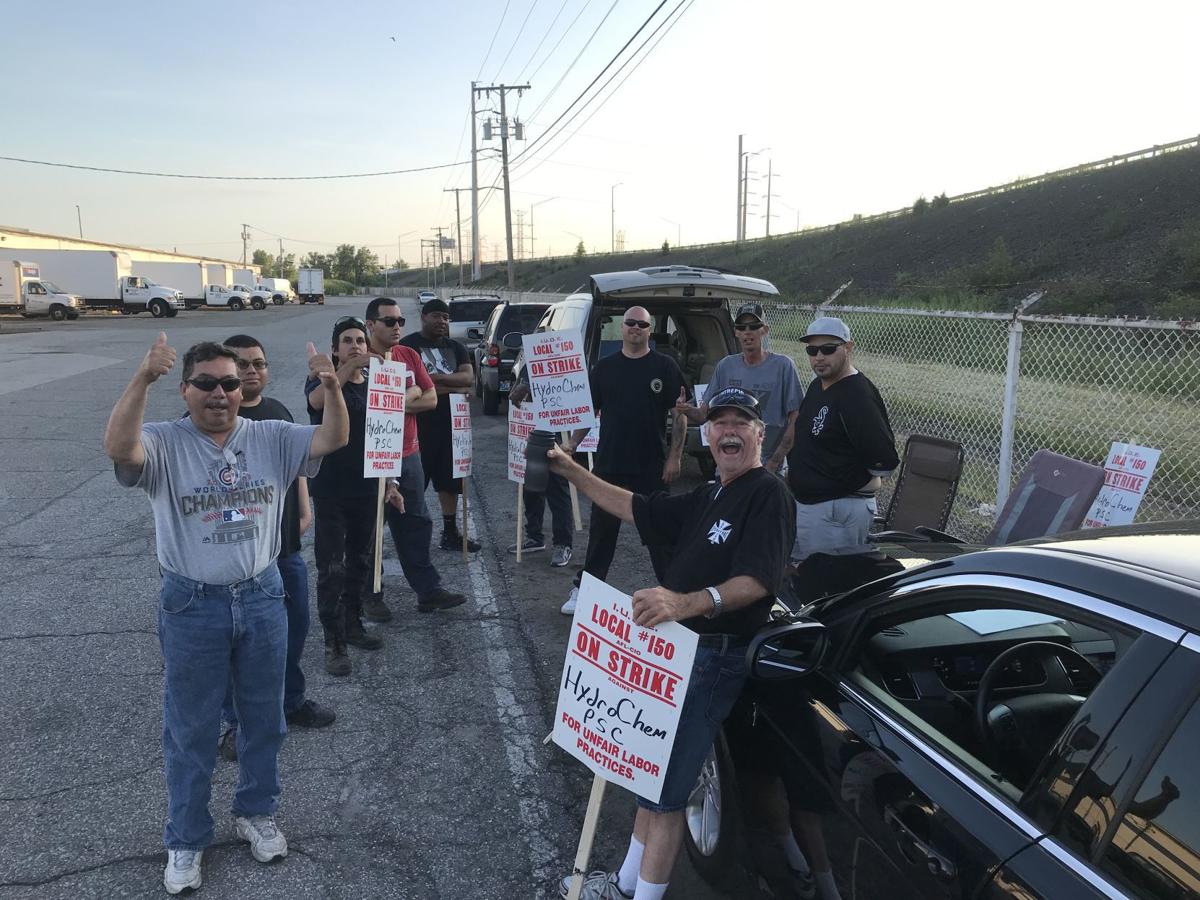 After more than two and a half months of striking, refinery maintenance and utility workers have stopped picketing outside HydroChemPSC in Hammond in the hopes of getting closer to reaching an agreement.
About 30 workers who do industrial cleaning and operate hydro-excavators at the BP Whiting Refinery went on strike on July 15 to protest "unfair labor practices of retaliation and discrimination against union supporters."
The refinery maintenance and utility workers say they have faced punishment after recently joining the International Union of Operating Engineers Local 150, AFL-CIO, which represents 23,000 workers in construction, construction material production, public works, concrete pumping, steel mill service and slag production in Indiana, Illinois and Iowa.
The HydroChemPSC employees walked off the job for the second time in two years this summer after the company fired one of the union organizers and cut another's hours. The workers have been striking to defend their right to unionize and protest that the company has cut hours from union supporters and increased hours of operators who did not participate in a previous strike last year.
International Union of Operating Engineers Local 150 Communications Director Edward Maher said the striking workers recently ceased their picket line outside HydroChemPSC facility on Sheffield Avenue in Hammond as the two sides neared an agreement.
"We put away the signs and the inflatable rats," he said. "That's all gone."
Maher plans to meet at the negotiating table with the company Monday, but could not say if he would bring back an offer for workers to vote on.
"Nothing is ever official until pen touches paper," he said.
HydroChemPSC Senior Vice President-Business Development Joe Davis said the strike had not interrupted its business operations.
BP spokesman Michael Abendoff said the work stoppage had not disrupted anything at the 130-year-old BP Whiting Refinery, which produces gasoline for seven states across the Midwest and 7% of the nation's asphalt.
The union also has filed complaints with the National Labor Relations Board, which are pending.