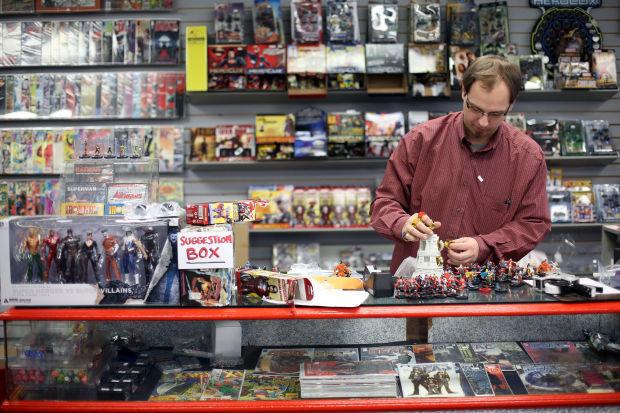 Amazing Fantasy Comic Shop is no more in Crown Point, but there's a chance it could be reborn like Superman, Doctor Octopus, Professor X or any of the countless comic book characters who have returned from the grave over the years.
The comic book shop has closed after a four-year run at 1926 N. Main St. in Crown Point. It originally opened in Calumet City in 1978 and moved to Crown Point in 2013 after business dropped off as the neighborhood round it changed.
Keep reading for FREE!
Enjoy more articles by signing up or logging in. No credit card required.
The shop was part of a south suburban chain of comic book stores that includes locations in Frankfort, Lockport and Tinley Park. A clerk at the Frankfort store said the original plan was to relocate the Crown Point store, but the desired location fell through. Amazing Fantasy is keeping its eyes open for a good spot somewhere in town, the clerk said.
Amazing Fantasy sold comics, graphic novels, collectibles, board games and T-shirts, and held HeroClix tournaments on Saturdays. It was located in a strip mall next to Beck's Crown Bakery.
It was the only comic book shop in Crown Point when it opened, but the popular Chemshaw 13 DonutZ & Comics opened the next year in a historic bank building on the downtown square, in an area that gets far more foot traffic.