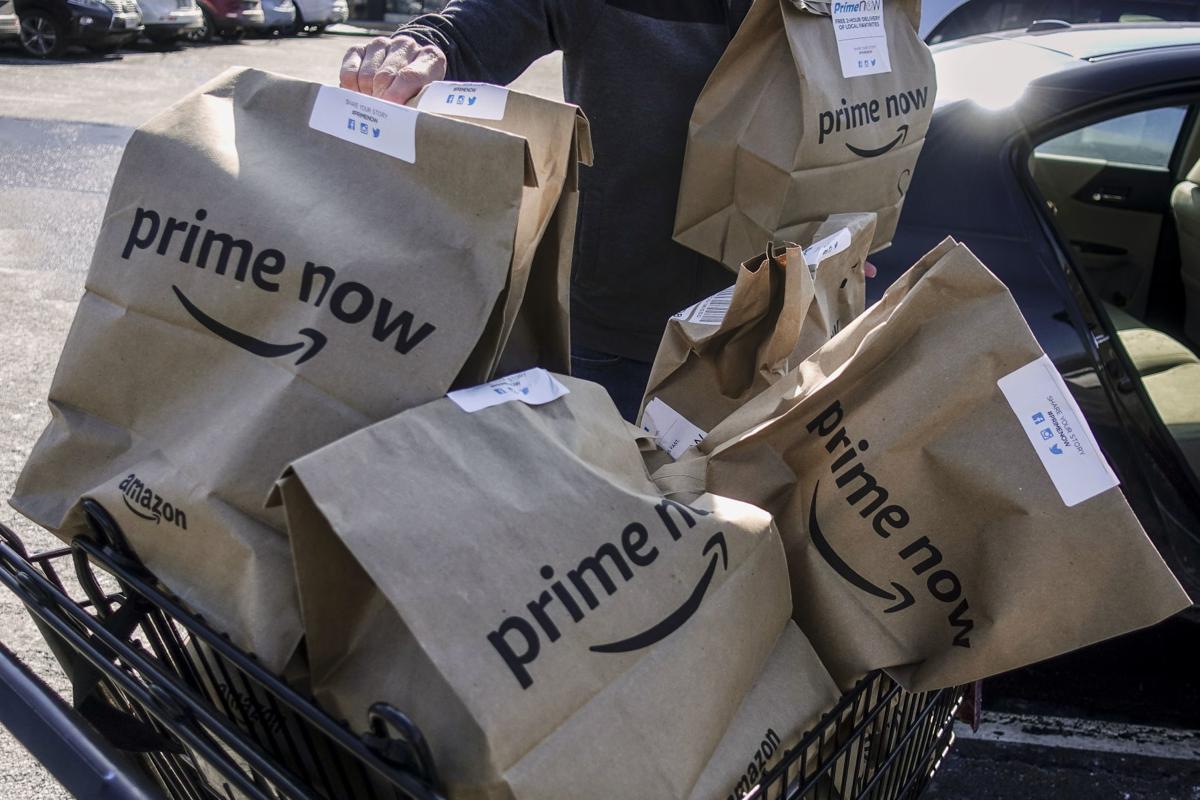 Online retail giant Amazon appears likely to soon establish a logistics operation in Northwest Indiana.
The Seattle-based company, the largest e-commerce company in the world by market capitalization and second largest by sales volume, has posted job ads on its website, LinkedIn and the job search sites Indeed.com, Glassdoor and Simply Hired for various logistics positions in Gary and Munster. The job ads said Amazon needs station operations managers, assistant managers, shift managers, shift assistants and driver trainers for an Amazon delivery station, or a "24/7 last mile carrier site" that likely would be much smaller than the sometimes 1 million-square-foot fulfillment centers it has built elsewhere, such as in Southeast Wisconsin.
Long dependent on the carriers like the U.S. Postal Service and FedEx, Amazon announced earlier this year it would partner with local entrepreneurs to establish a network of "delivery stations" to deliver already packaged online purchases in Amazon Prime vans to customers' homes.
Company and local officials are mum about Amazon's hiring plans in Northwest Indiana.
Amazon did not respond to messages.
Munster Planning Director Thomas Vander Woude said the company had not filed any plans with the town.
"They must be recruiting regionally," he said. "I'm not aware of any proposals for an Amazon warehouse in Munster."
Gary Mayor Karen Freeman-Wilson said the city, which made an unsuccessful bid for Amazon's highly coveted and nationally sought-after second headquarters, would make a major economic development announcement in September or October. She declined to comment further.
Amazon, which employs more than 560,000 workers across the country, posted openings for driver trainers, part-time assistant managers, full-time assistant managers, shift assistants, station operations managers and assistant managers in Gary, according to its Amazon Jobs page. The company is hiring for area managers and shift managers for logistics in Munster.
No salary information was posted for the mix of full- and part-time positions.
It's looking for drivers who can operate a van that weighs 10,000 pounds or less and travel to multiple sites within 50 miles of the home station, according to job postings. The company also is seeking college graduates to work as full- or part-time shift assistants.
"Shift Assistants are part of the Last Mile operations in Amazon Logistics and play a crucial role in this rapidly growing team," Amazon said in its job postings. "Shift Assistants are responsible for daily management of department duties including: allocating labor, leading meetings, assigning job duties, providing work direction and communicating with internal and external suppliers."
The online retailer, which surpassed Walmart as the largest in the country by market capitalization in 2015 and which has signed up 100 million households for Amazon Prime, also wants assistant managers who can lift up to 49 pounds, push wheeled dollies with up to 100 pounds, stand for up to 10 to 12 hours, and work in an environment that's loud and can occasionally exceed 90 degrees.
Amazon is specifically looking to hire veterans for some of the logistics positions and asking for managers who can "continually identify ways to improve our operations."
"Amazon's transportation teams work to ensure the delivery packages globally for customers around the world," the company said in its job postings. "On its busiest day, Cyber Monday, Amazon customers around the world have ordered more than 400 items per second and the transportation teams play a critical role ensuring packages make it to customers' doors on time and in great condition. Whether it's items large or small, we find solutions to make sure we are delivering on our promise for customers."
Though Northwest Indiana is sometimes called the Crossroads of America, Amazon previously had bypassed the Region while building hulking warehouses nearby in Joliet, suburban Chicago, the Indianapolis area and Southeast Wisconsin.