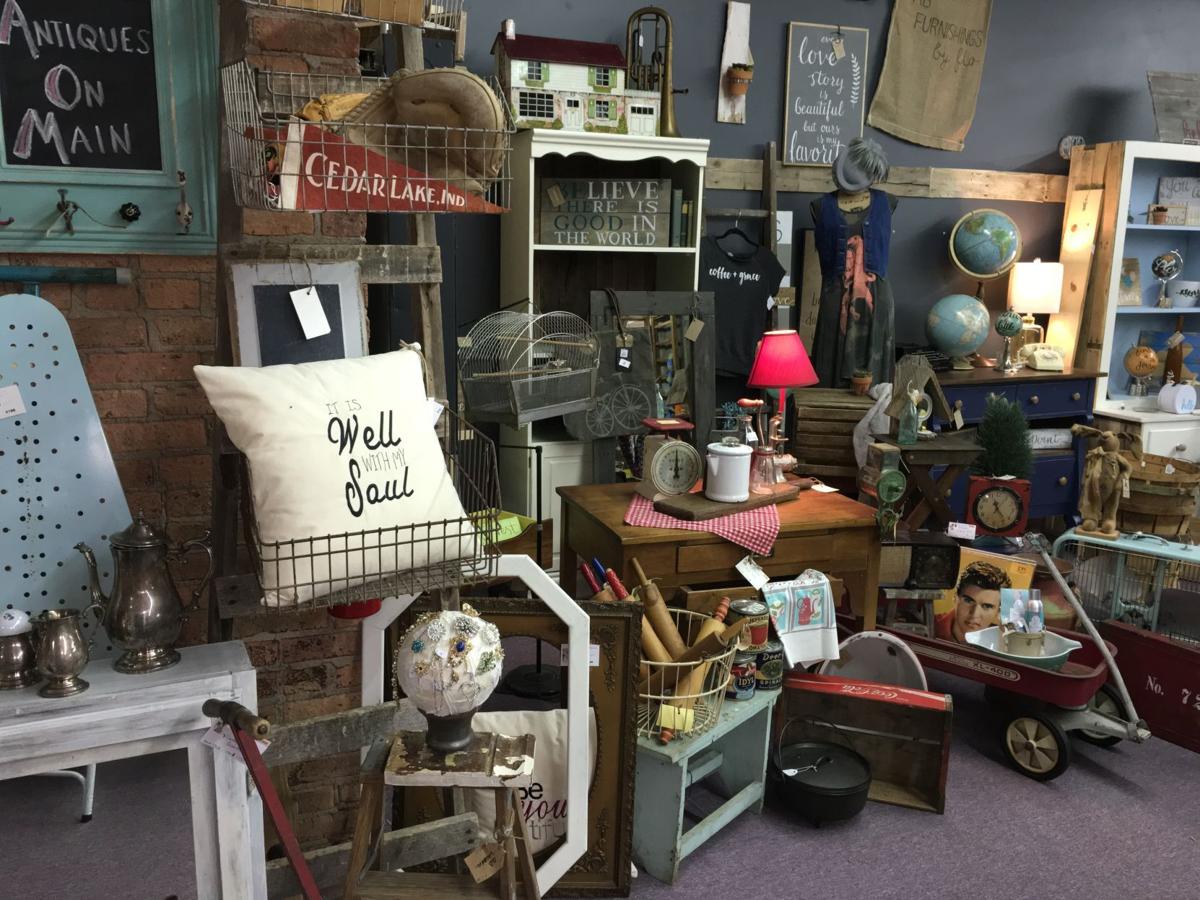 Downtown Crown Point has been blowing up as a dining destination in recent years, with a slew of trendy new restaurants opening.
But all the redevelopment has been displacing the antique stores the Old Courthouse Square has long been known for.
Redevelopment drove out the Old Town Square Antique Mall, now known as the Crown Antique Mall in a warehouse by Interstate 65, and Camille's Antiques and Collectibles, whose storefront was taken over by Ricochet Tacos.
Antiques on Main and Curiosities is the latest victim of redevelopment in downtown Crown Point.
The 12-year-old antique store at 208 S. Main St., which is regularly voted one of the best antique stores in Northwest Indiana in The Times Best of the Region polls, was notified by its landlord that the building has been sold and it will need to move out by May 8.
"It's heartbreaking," Antiques on Main owner Loretta Nosal said. "Downtown is losing its whole retail element. It's just restaurants and bars coming in."
Antiques on Main hosts more than 70 vendors in an 8,000-square-foot showroom filled with antiques, vintage decor, shabby furniture, fine glassware, repurposed goods, sports memorabilia and industrial salvage.
"They own the building and the market is very good," Nosal said. "But it's definitely disappointing. Downtown is becoming a food court."
Antiques on Main has been looking at five prospective locations and hopes to be able to announce a new one by the end of the week. It should be comparable in size and close to downtown if everything works out, Nosal said.
"Staying here is an important element as we're trying to make something excellent," she said. "We want to stay close to downtown, which has the charm. It's important to stay."
Antiques on Main will remain open at its current location through 7 p.m. on April 30 and is encouraging customers to use their gift cards this week, as it does not yet know the timing of the move.
"The reaction of our customers has ranged from sadness to anger," she said. "But they've been overwhelmingly kind and complimentary. They all support us."
For more information, call 219-663-1528 or find Antiques on Main on Facebook.