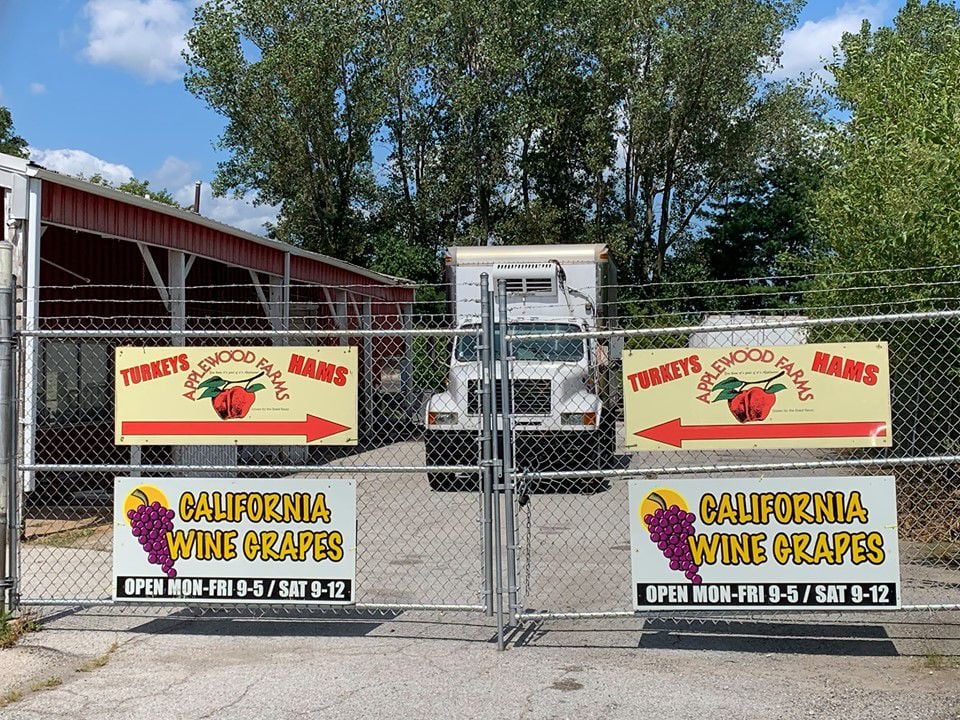 Applewood Farms, a food distribution company that has been in business for 72 years, has relocated from Highland to a larger space in Gary, where it's filling a high-profile vacancy.
The company, known for distributing turkeys, hams, high-end steaks and California wine grapes, took over the former Northwest Indiana Food Bank facility at 2248 W. 35th Ave., which the Food Bank left last year to move into a larger, 72,000-square-foot space in Merrillville. Applewood Farms is renting out about 5,000 square feet of the 15,000-square-foot building, which owner William Mulligan said would mean space for future expansion.
His parents, Joseph and Anne Mulligan, started Applewood Farms in the 1940s as a poultry slaughterer that killed chickens, ducks and turkeys.
"I slaughtered my first turkey when I was 7," Mulligan said. "There was no free lunch. Everybody in the family worked in those days."
When the poultry slaughtering industry shifted south, Applewood Farms reinvented itself as a wholesaler to grocery store chains like Jewel-Osco, Dominick's and Strack & Van Til. It ran a warehouse on the border of New Chicago and Hobart but started to see an erosion in sales.
"When I took control, I decided to go in a different direction," Mulligan said.
He turned it into a seasonal business that sold hickory smoked turkeys and Black Forest, country and honey-cured hams to companies that gave them to their employees as holiday gifts.
"We do smoked oven-roasted and fully cooked turkey and ham dinners that are sold in every state (and territory) in the union, including Puerto Rico, Alaska and Hawaii," Mulligan said. "We sell the Fortune 500 companies."
The family business, which Mulligan runs with his son Joseph Mulligan, sees robust sales during holidays like Christmas, Thanksgiving and Easter and is only open part of the year, to keep overhead down when it's not as busy.
The company has been growing in recent years by diversifying, including by establishing an e-commerce website to sell directly to consumers and by distributing Black Angus steak, Berkshire pork, poultry, lamb and veal from Meats by Linz. Applewood Farms also brought a grape business from Bakker Produce when it closed down six years ago in Griffith.
Starting Tuesday, the company will start unloading truckloads of California grapes, which it sells to home winemakers.
"There are so many ethnics in the area who make their own wine," he said. "There are Serbians and Croatians and Hungarians and Slovaks and on and on."
The business also works with E & J Gallo Winery, delivering varietals to Purdue University for testing. Joseph Mulligan has studied at Sommelier school and aspires to open his own winery someday.
For more information, visit www.applewoodfarms.com or call 219-595-5233.