ArcelorMittal President and CEO John Brett wrote in a letter to employees Monday that the company would lay off both hourly and salaried workers.
"I imagine many of you have seen our most recent forecast; it is a dour outlook. We have no orders to run on many of our assets for weeks and, in some cases, months," he wrote. "Regrettably, we must reduce our employment levels for both our hourly and salaried workforce. This is an extremely difficult decision, one I hoped would not be necessary, but the current circumstances and the projected outlook render it unavoidable."
Brett did not specify how many jobs would be lost and the company has not returned repeated requests for comment.
"I realize these actions elevate stress levels in an already highly tense environment, so we would not have taken them unless we were convinced they were absolutely necessary," Brett wrote. "I know you have many questions as to the magnitude and the length of the layoffs. I desperately wish I had definitive answers, but I do not have them."
The United Steelworkers union has been pushing back against company plans to lay off workers with fewer than two years' experience, schedule other employees to under 40 hours a week, and to require steelworkers the union says are most at-risk to coronavirus to still report to work at ArcelorMittal Indiana Harbor in East Chicago.
ArcelorMittal has been in talks with the USW about laying off all probationary employees with fewer than two years' experience at the steel mill in East Chicago and at ArcelorMittal Burns Harbor as a way of cutting costs during the coronavirus pandemic, USW District 7 Director Mike Millsap said.
Ongoing negotiations
Some of the specifics remain under negotiation between the company and union.
USW Local 1010, the Hammond-based local that represents steelworkers at the former Inland Steel mill in East Chicago, has been fighting against evolving plans ArcelorMittal has proposed, including laying off workers with fewer than two years, and cutting the hours of workers with between two and three years to under 40 hours a week. The company has also told the union it could reduce the hours of all workers with fewer than three years' experience to just 24 hours a week.
After the coronavirus pandemic closed auto factories and caused the economy to reel, steel mills along the South Shore of Lake Michigan already have cut back on the overtime that many steelworkers have come to expect and rely on for household income.
ArcelorMittal Indiana Harbor East started cutting back on workers' hours while scheduling work assignments this week before the two sides could agree to a Layoff Minimization Plan, USW Local 1010 Director Steve Wagner wrote in an update to members. The company first met with mill management on April 3 to discuss cost-cutting at a time when orders have been falling at the mill.
"The company made it clear they wanted to push Local 1010 into a Layoff Minimization Plan process quickly as the company desired to cut costs as fast as possible," Wagner wrote. "Indiana Harbor East Management felt the best way to immediately cut costs was to lay off employees with less than two years prior to agreeing on a Layoff Minimization Plan. Management believes that these employees have no protections under the Basic Labor Agreement and no right to sub pay. Management stated they wanted to schedule the employees with more than two years but less than three, less than 40 hours a week. Even more insulting is that management believes they could schedule people eight hours a week if they wanted too. Local 1010 leadership advised caution in taking these kinds of actions against our members."
The union argued for protecting members most vulnerable to the COVID-19 illness, such as those over 60 years old or with compromised immune systems. Union leaders met again with the company on April 6 when management presented a new plan.
"Management wanted the union to agree to give up our seniority rights, our rights to bargaining unit work, our normal work scheduling rights, and our right to a 40-hour work week," Wagner wrote. "Management's document only promised to reduce contractors and reduce overtime, without identifying a plan on how they were actually going to get these things accomplished. Required information such as the actual number of employees that were to be impacted and subject to layoff was not in the company's proposal. Management demanded that voluntary layoffs would only be allowed when overtime was under 3% and not until every employee with less than two years was laid off."
Wagner said the company's plan put steelworkers at risk during the virus that has infected more than 1.8 million people worldwide.
"I do not want the fact to get lost that the company demanded that junior employees who would want to work and who are not at high risk to develop severe complications from COVID-19 would not be allowed to report to work, while the more vulnerable employees would not be able to voluntarily take a layoff," he said. "This shows a complete disregard for human life and the safety of you, our members, that we have been elected to represent and protect. Local 1010 informed the company in the strongest possible terms that this is not acceptable."
Then late last week, the company informed the union it would avoid layoffs by scheduling all employees with less than three years to only 24 hours a week.
Union plan
The union is presenting its own Layoff Minimization Plan, which it came up with over the weekend, as a counteroffer.
"The union worked through the weekend and drafted a comprehensive LMP, as well as a plan for implementation. This plan explains how to reduce overtime and reduce contractors from doing our jobs," Wagner wrote. "Local 1010's LMP protects vulnerable employees and allows people to continue to work. Our proposal includes preferential hiring for all recently terminated probationary Local 1010 members."
The union will continue to push for voluntary layoffs to keep its members who are most vulnerable to coronavirus safe.
"The union offered to start negotiating voluntary layoffs three weeks ago for the employees that have pre-existing conditions or at high risk for severe complications from COVID-19," Wagner wrote. "This would have allowed employees who were at lower risk to remain working. This was flatly denied. Now three weeks later, the company is trying to bully the union into signing an agreement that would remove the 40-hour guarantee to all employees, allow company to schedule employees any way they see fit, and schedule employees to other departments at the company's will with no explanation. The union will not be coerced into giving up our rights."
Gallery: Feeding the Region's front-line COVID-19 fighters
Feeding the front lines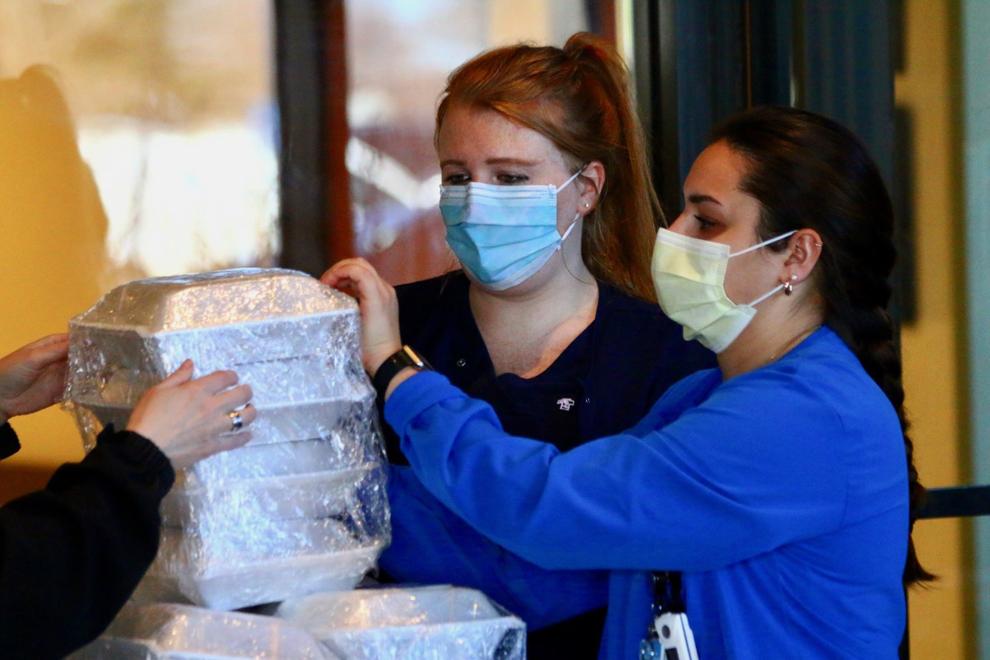 Carryout for a cause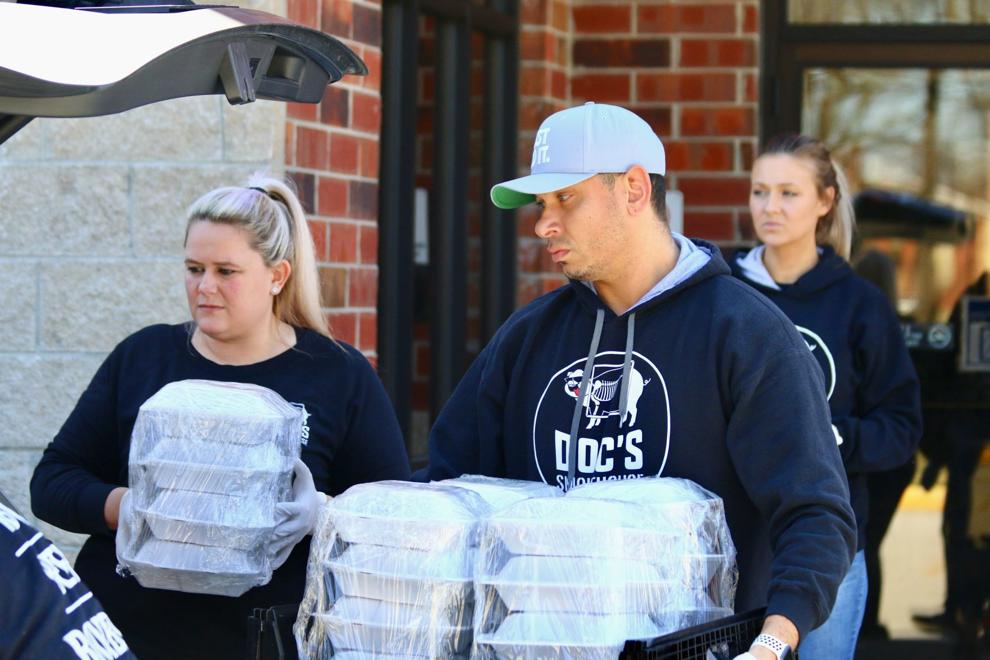 Masked benefactor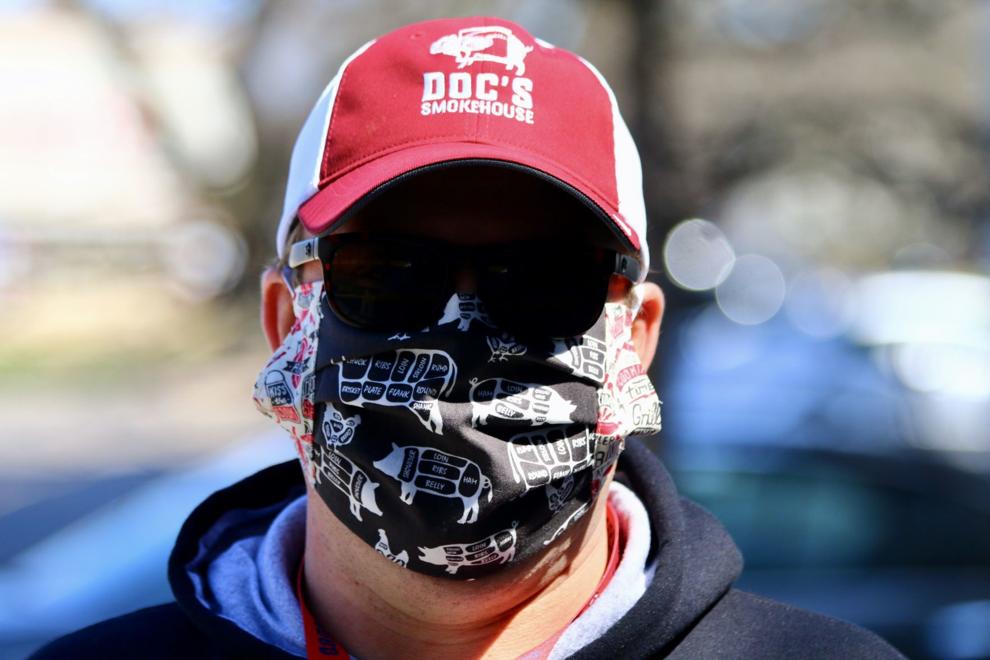 Handing off good will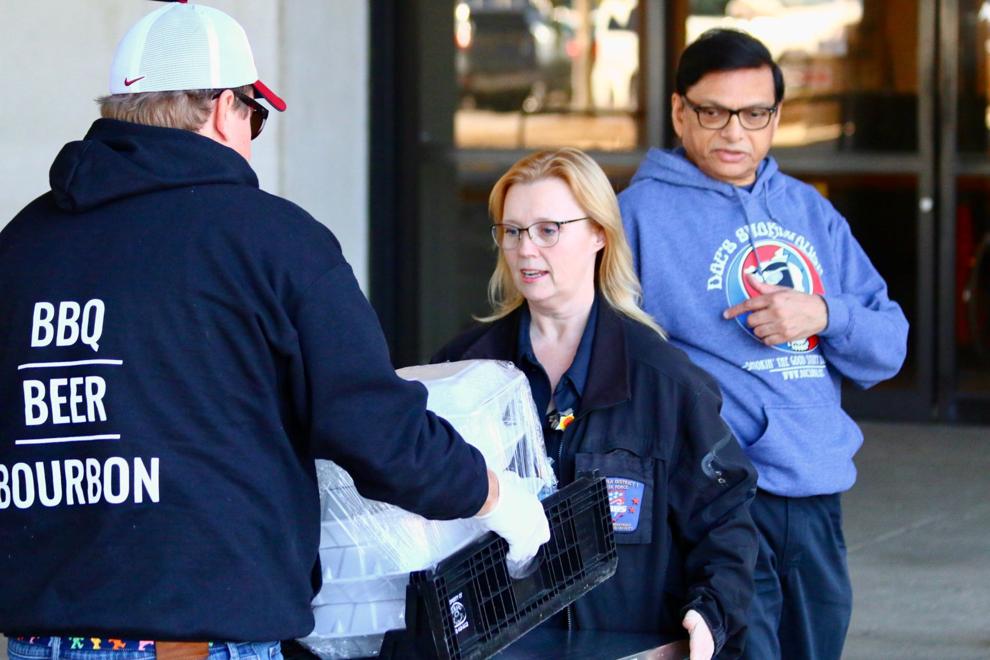 Hands-on charity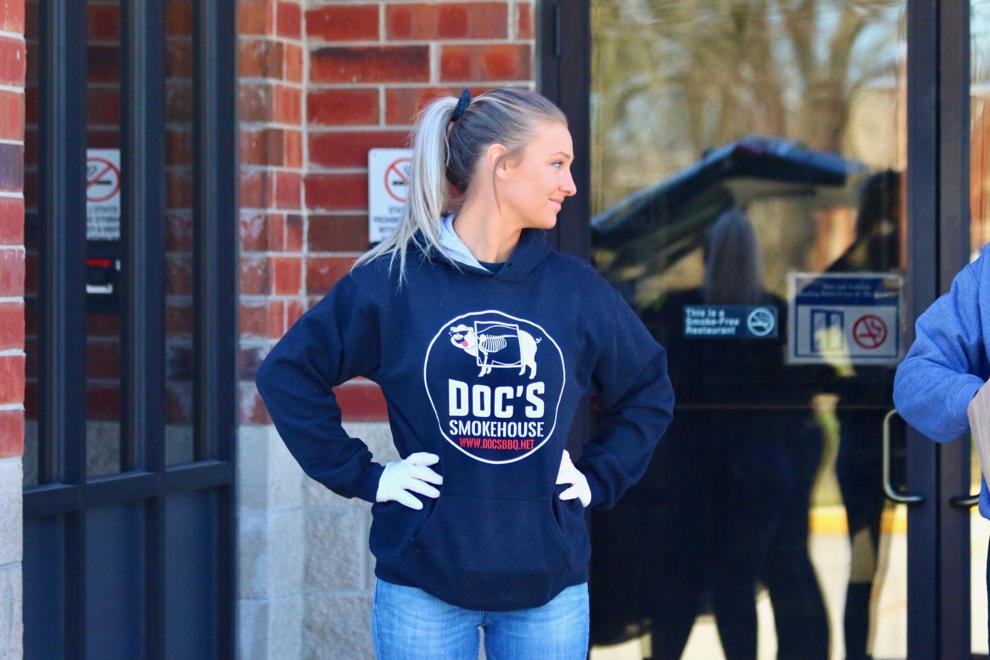 Thumbs way up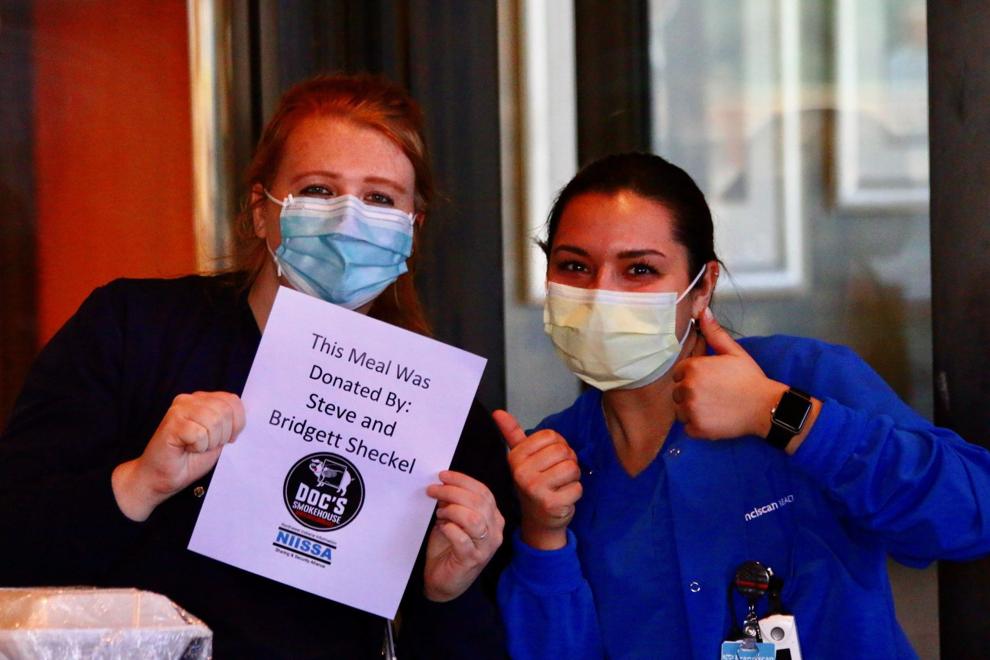 Front-line fill-up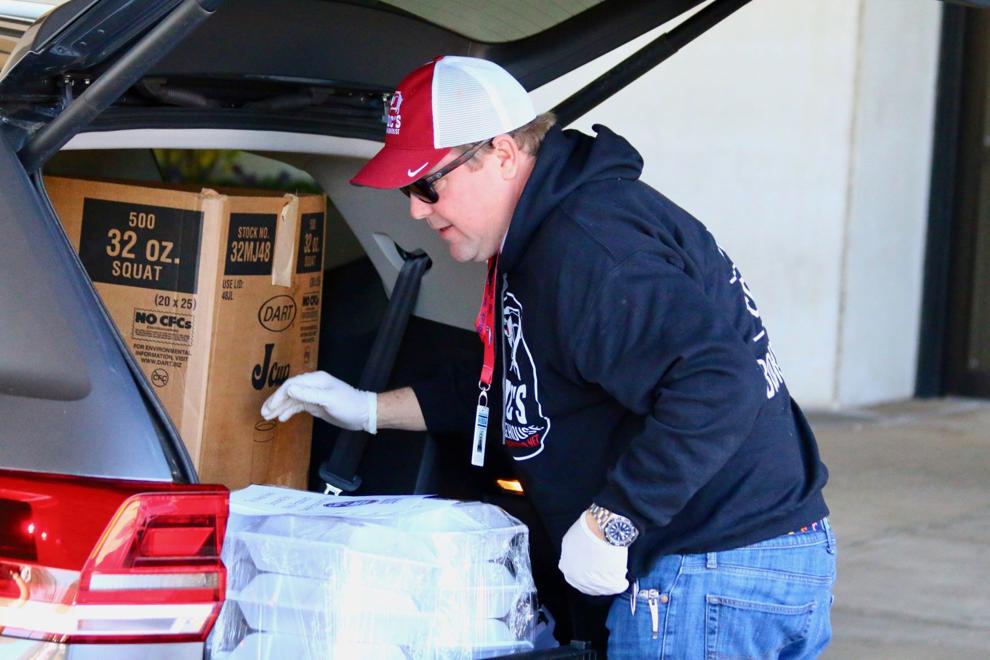 Elbow bump
Showing the flag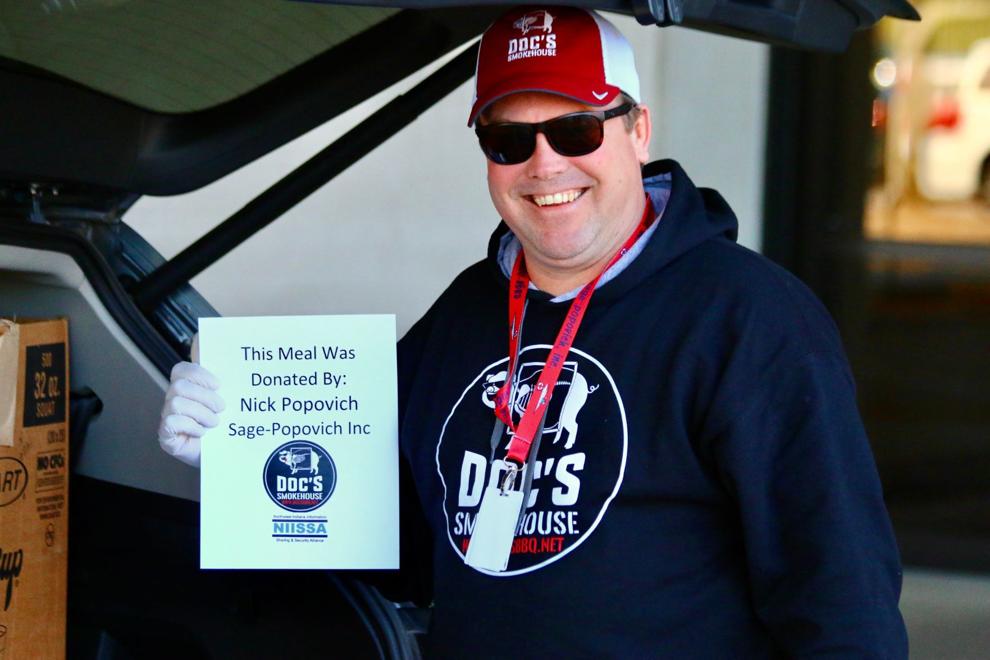 Delivering the goods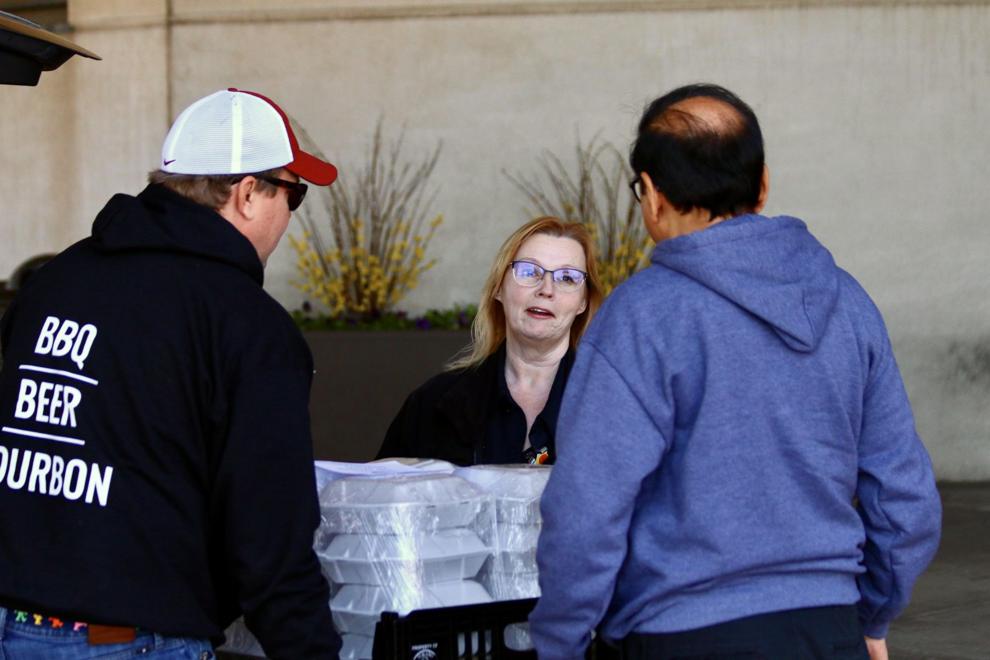 Grabbing the grub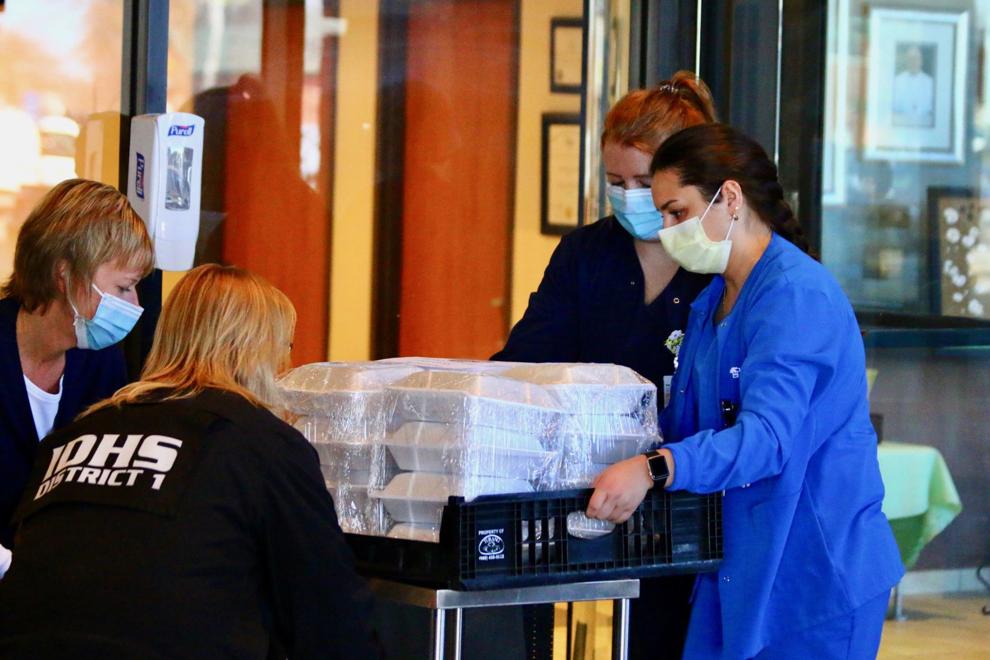 Getting their food on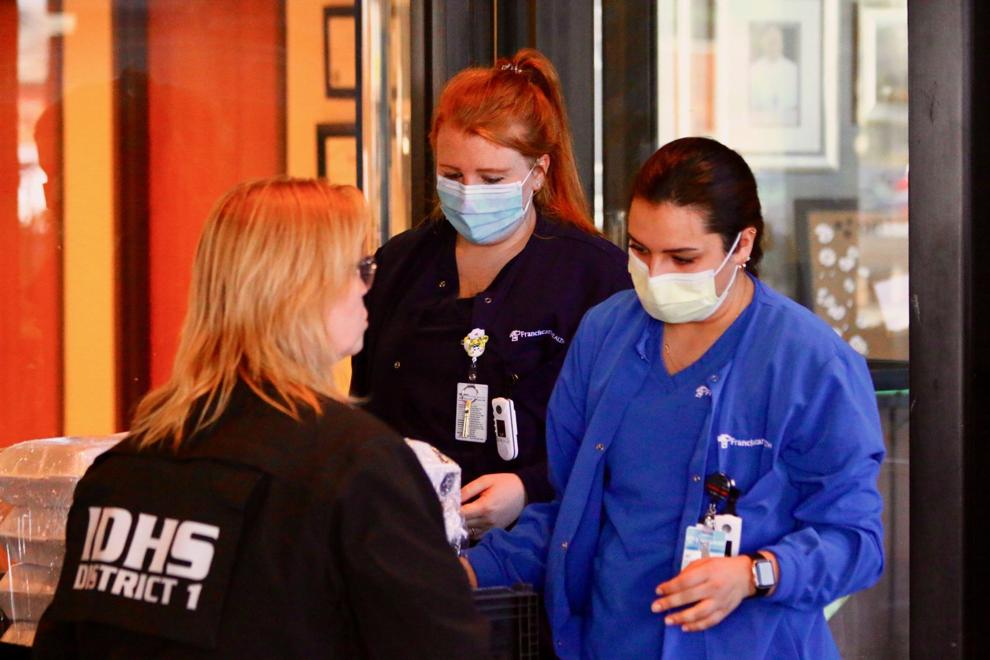 Special delivery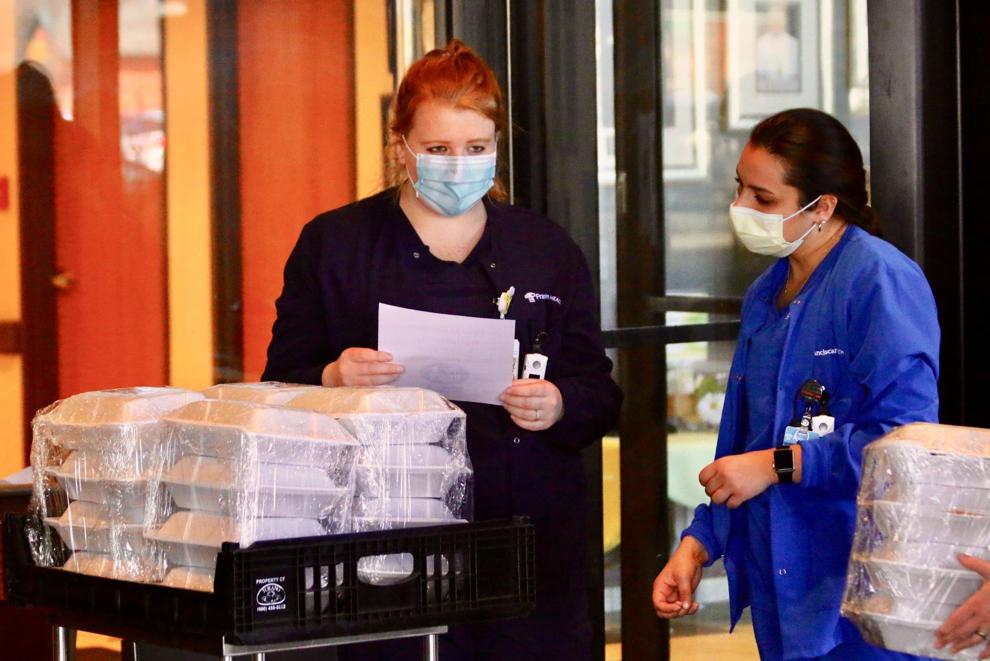 Supporting the front lines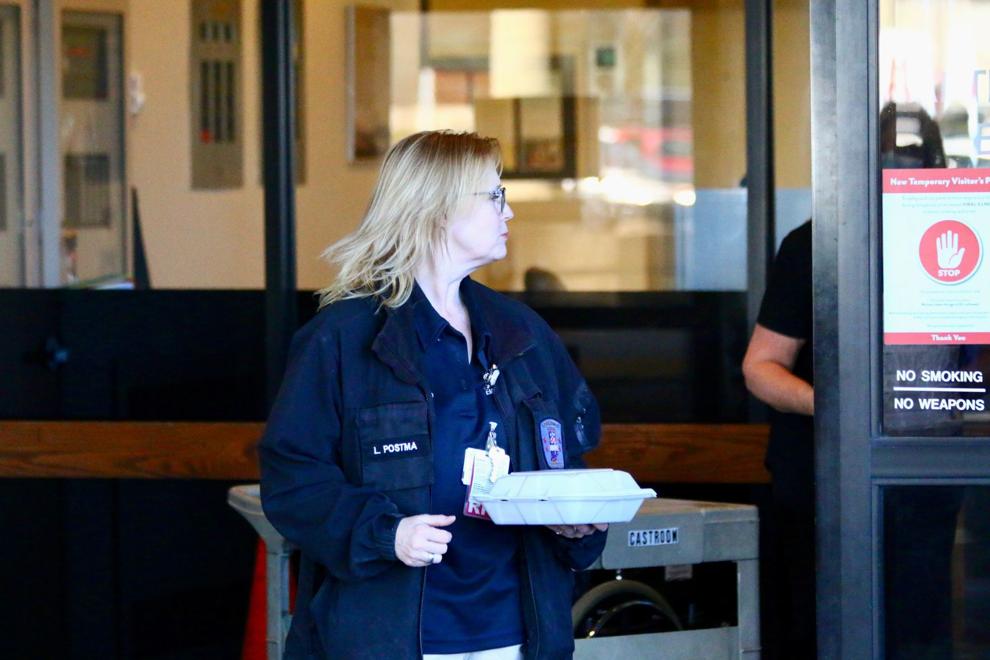 Gallery