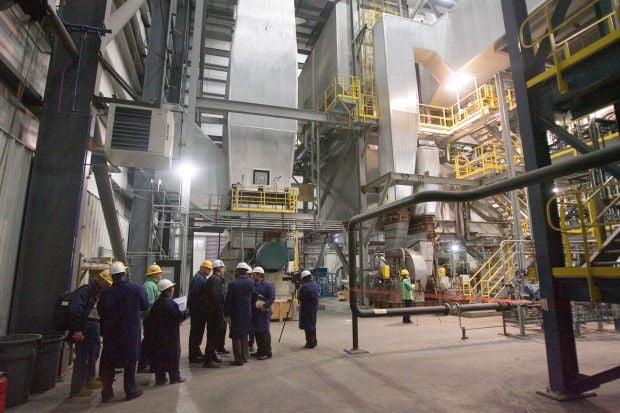 ArcelorMittal, one of Northwest Indiana's largest employers, may want to idle more operations at its steelmaking operations at Indiana Harbor in East Chicago.
"ArcelorMittal is considering all options for optimizing our assets in the United States," spokeswoman Mary Beth Holdford said. "We are internally discussing the optimization of some operations – including those within Indiana Harbor, our largest integrated facility in the U.S. – as an indication of how we might reshape the business to become more competitive and sustainable for years to come."
The Luxembourg-based steelmaker has said it won't idle blast furnaces in America because it doesn't want to lose market share to competitors, but could take finishing lines down at a time when the steel industry is struggling with close to 40 percent underutilization of mills in the United States.
Over the past year or so, ArcelorMittal has already idled Indiana Harbor Long Carbon and the No. 2 galvanizing line at ArcelorMittal Indiana Harbor West. The steelmaker also notified the union it wants to idle the No. 1 aluminizing line at ArcelorMittal Indiana Harbor West, which is the former LTV steel mill.
ArcelorMittal is currently discussing operations in East Chicago with the United Steelworkers union, as the two sides try to reach a new three-year labor pact.
USW District 7 Director Mike Millsap, who represents steelworkers in Indiana and Illinois, said last week the most pressing issue in collective bargaining continues to be health insurance. ArcelorMittal wants steelworkers and retirees to pay far more out of pocket for health care, while the USW hopes to preserve existing benefits.
Health care has been a sticking point since long before the current contract expired in September. The two sides returned to the bargaining table last week after an interlude during the holidays.
"It's the same issues it's been," Millsap said.