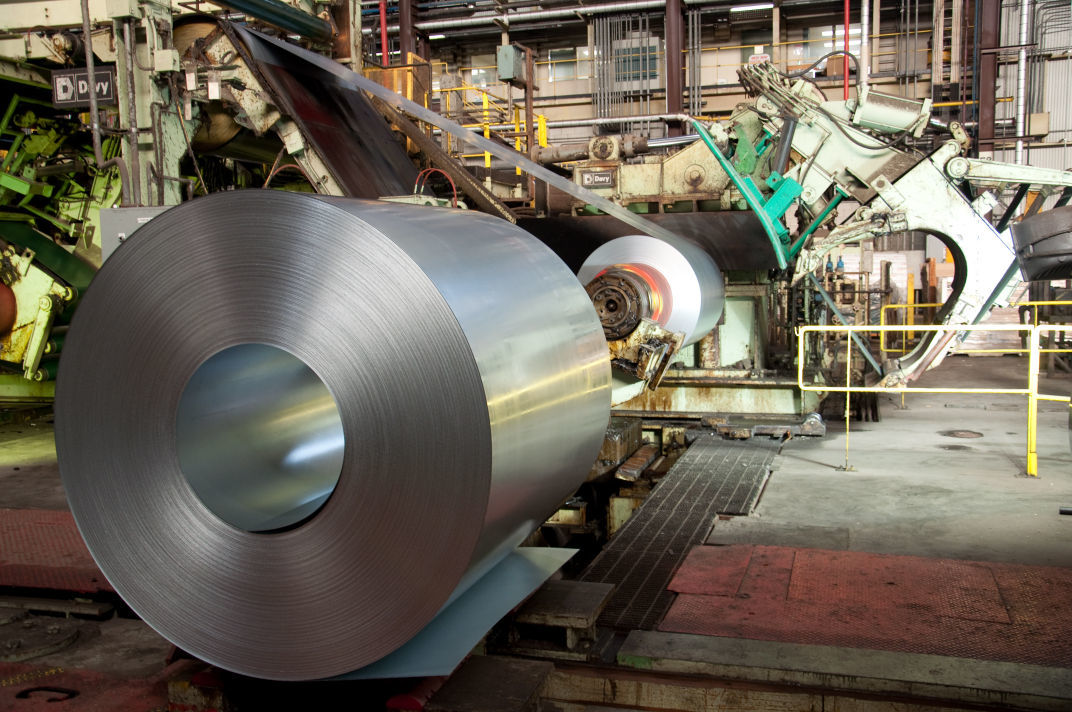 U.S. auto sales have topped 17 million for four straight years, and are projected to again be about 17 million in 2019.
ArcelorMittal has been working to capitalize on the boom in auto sales by investing $2.5 billion in its automotive business in North America over the last five years, more than a third of which was pumped into operations and research and development in the past two years.
Those investments included $140 million to install walking beam furnaces at the 80-inch hot strip mill at ArcelorMittal Burns Harbor "to support the delivery of quality substrate for automotive customers" and $35 million at the No. 3 continuous annealing line at ArcelorMittal Indiana Harbor in East Chicago, where the steelmaker installed a new tension leveler, quench system, and strip transport control system.
"As automakers continue to work toward lightweighting objectives, steel has held strong as the primary material in vehicles of today. Steel accounts for approximately 65 percent of the vehicle, compared to 68 percent in 2000 and 75 percent in 1990," ArcelorMittal Chief Marketing Officer Peter Leblanc said. "And that's due to the innovation of steel and the evolution of our approach to deliver value to our customers."
Luxembourg-based ArcelorMittal supplies one-fifth of the global automotive market. It's launched more than a dozen advanced and third-generation steel grades in North America to help automakers reduce weight, cut emissions and improve mileage.
ArcelorMittal Global R&D in East Chicago focuses mainly on automotive applications and processes.
The steelmaker makes different grades of steel tailor-made for various automotive parts including frames, control arms, chassis parts, cross members, body panels and underbody structures.  The company has resident engineers at or near the design centers of most major automakers so it can co-engineer new high-strength and lightweight steel grades specifically for their vehicles.
"Beyond the products we've recently launched, we expect to announce a steady stream of new products for the automotive industry over the coming years," said Bala Krishnan, director of automotive product applications. "These new products leapfrog today's technologies — offering higher strength levels, formability levels, or a combination of the two."
ArcelorMittal's next-generation lightweight metals have cut significant weight from various vehicles, including hybrids and now electric cars. It has started working on "dedicated holistic solutions for battery electric vehicles that will deploy in the second half of 2019."
"Steel is and always will be the complete package to help automakers achieve the fuel efficiency targets set before them," ArcelorMittal North America CEO Brad Davey said."It's the most affordable solution for our customers and the consumer, and it's the best choice for the environment."